Art Center College of Design student Jake Loniak combined motorcycle technology with an exoskeleton form for what is essentially a wearable motorcycle. Named Deus Ex Machina and branded by Yamaha, it's intended to serve as an extension of the body. Loniak found inspiration in Biomechatronics and used 36 pneumatic muscles, seven artificial vertebrae and two linear actuators to mimic human motion. He introduced the design earlier this month at an event on the school's Pasadena, California campus.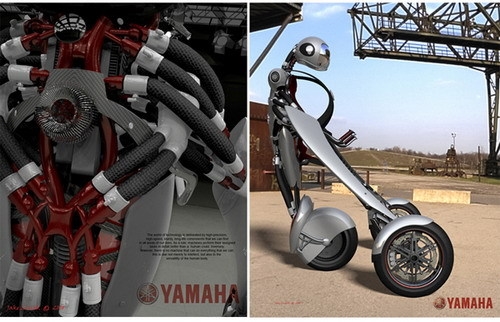 The Deus Ex Machina remains in the concept stage, but it's expected to go from zero to 60 in three seconds and achieve a top speed of 75mph. It has an incorporated helmet, but no storage space. The single motor is contained in the central wheel and, fortunate for the environment, runs off of nano-phosphate batteries similar to those in hybrid cars.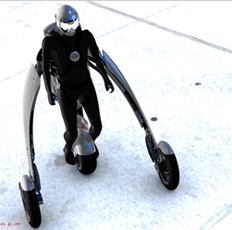 If you also know how to create engineering masterpieces, try to find an appropriate job here.
via Hell for Leather
(0)