16 bold urban ideas that the rest of the world's cities should copy
The world can feel bleak, with gridlock in Washington and global climate talks that are often just that—talk. But if you zoom in a little deeper, there's incredible work being done at the local level. From biking and transit to housing and sustainability, cities around the world are experimenting with pilots and rolling out new programs to make life a little easier, greener, and safer for their residents.
Battling climate change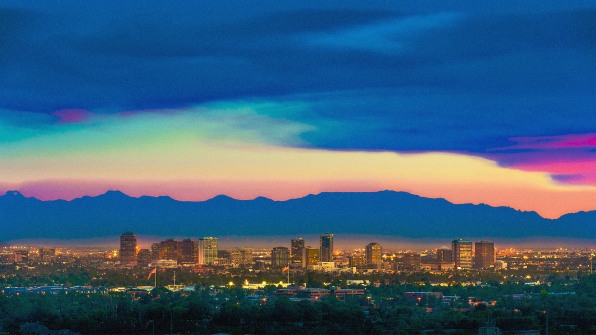 As temperatures rise around the world, it's increasingly important for cities to plan for these extreme heat events, not just react when they happen. Seven cities have appointed chief heat officers to do just this: From Freetown, Sierra Leone, to Santiago, Chile, these women (they all happen to be women) are making their cities more resilient—and setting an example for other leaders around the world.
Tackling homelessness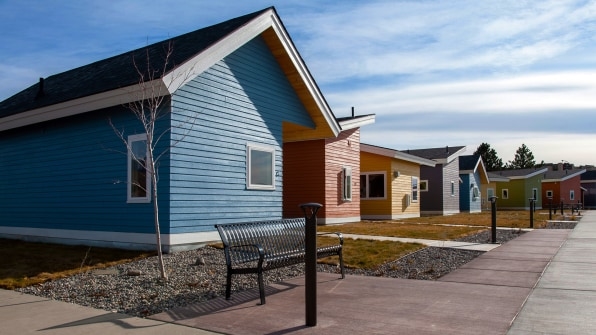 Housing costs have skyrocketed across the U.S., and, as a result, homelessness has risen dramatically. In Bozeman, Montana, a nonprofit took a unique approach—not just finding housing for those who needed it, but designing it with their specific needs in mind. "We spent a lot of time talking to our customers about that magic question of: What would it take for you to remain in housing?" said one of the program directors. The resulting tiny homes aim to create a peaceful atmosphere, with high ceilings, lots of natural light, and shared garden space. It's a small step, but one that's replicable elsewhere—and there's even a guidebook on how to do it.
Meanwhile, a Kansas City, Missouri, pilot program between the city and two nonprofits employed 26 residents who were homeless, providing enough stability that many were able to secure housing as well. The city is launching a second, larger, pilot soon.
Embracing the circular economy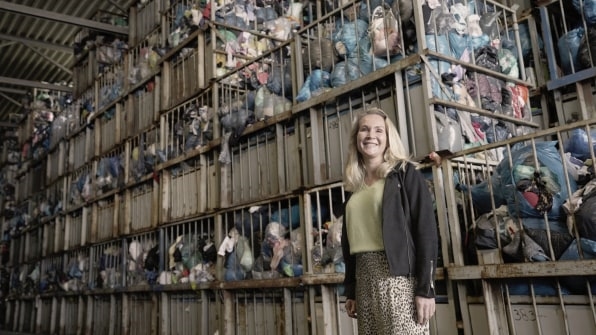 The Netherlands is known for its biking culture, but Amsterdam is taking sustainability even further with its goal to be entirely circular within the next few decades. From using plants and waste for building materials to scaling up composting and clothes swaps, the city is experimenting with a range of creative approaches to lowering its footprint.
Elsewhere in the Netherlands, Rotterdam is building a network of green rooftops to help the city combat the "urban heat island" effect, absorb rainwater during storms, reduce air pollution, and increase biodiversity.
Rebuilding back better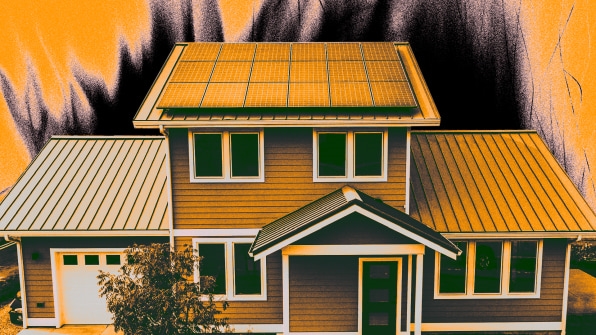 In 2020, a massive wildfire destroyed a small Oregon town. When residents went to rebuild, they took advantage of more sustainable methods to make their homes more resilient for the future. Solar panels, electric heat pumps, and thicker insulation make them more efficient, while thicker windows and ventless attics do double duty by also protecting from extreme heat and falling embers. "Energy efficiency is key to fire resiliency," said a nonprofit manager involved in the energy measures. "If communities put resiliency at the center of their rebuild plans, they're not just making their community better prepared for the next fire, they're significantly cutting their energy use."
Prioritizing car-free communities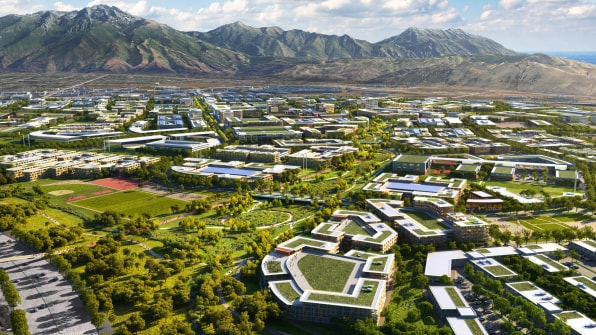 The idea of the 15-minute city is simple: That residents can access jobs, shopping, healthcare, and social engagements within a 15-minute walk or bike ride. And while European cities, such as Paris, have had this framework for years, it's gaining momentum in the U.S.—in some surprising places. In Cleveland, the new mayor is developing a framework to build more housing near transit, fix sidewalks, and construct more bike lanes to make this 15-minute accessibility a reality.
Meanwhile, in the Utah desert, a new development is also being planned around this idea. The Point will have a network of open spaces so the 7,000-plus residents can walk through parks to different parts of the neighborhood to reach offices, schools, or stores. A small shuttle will circle the neighborhood for those who need to run an errand and don't want to walk or bike; and mobility hubs will offer shared cars, bikes, and scooters.
In Europe, more cities are doubling down on car-free communities as well. A group in Berlin is pushing a campaign to limit cars in an area larger than Manhattan. And in Barcelona, a series of "superblocks" have slashed traffic and reduced pollution; a recent study highlighted how this approach could be scaled to other cities, too.
(10)