A guide to intimacy in the COVID-19 era, according to sex-toy pioneer and Dame Products founder Alexandra Fine
By Lauren Steele
Whether you're quarantining solo or holed up with a partner, this pandemic has had a massive effect on peoples' sex lives. In a study called "Sex and Relationships in the Time of COVID-19", the Kinsey Institute found that half of the 1,200 participants are having less sex since the pandemic began. Similarly, sex-wellness app Coral, which uses coaching, stories, and guided exercises to improve intimacy, conducted a survey last month that found that 38% of responders are having sex less frequently than in their pre-pandemic days—but 66% of them say that intimacy and connection feel more important than ever. Long story long, it's a confusing time.
"It's proven that many species of wild animals don't mate in captivity," says Alexandra Fine, founder of the sex-toy brand Dame Products. "I think that's how a lot of us are feeling right now. We're having a lot of anxiety and not feeling sexy. I'm actually having less sex with my partner now. But it's been so important in my journey to figure out that it's not about quantity—it's quality."
And while it's impossible to speak to everyone's circumstances, Fine assures anyone who isn't feeling sexy that it's all okay: Everyone has their ebbs and flows. "It's time to be adaptable," she says. "These times prove that we can dramatically change quickly—and that means we can dramatically change for the better."
Widen your horizons
When we constantly share every meal, have to go into closets to make phone calls, and spend every moment under the same roof as our partner, a lot of magic can be lost. Cue that line about animals not mating in captivity again. "When we feel really close and don't have individual space, the curiosity you naturally have when you go about your day outside of your home isn't there anymore," Fine says. "You know what your partner is doing and where they are, and the mystery is gone—so you have to really intentionally cultivate more space and variety for yourself."
Lately, Fine is seeing a lot of her peers hopping on FaceTime or Zoom for double dates, and she has friends who attend virtual concerts and events without their partners. "There are digital dance parties and live streams and movie clubs and even webinars, if that is more your thing," she says. "Finding those outlets help you feel outside of your home and create spaces to shine. And people are attracted to other people when they see them shine."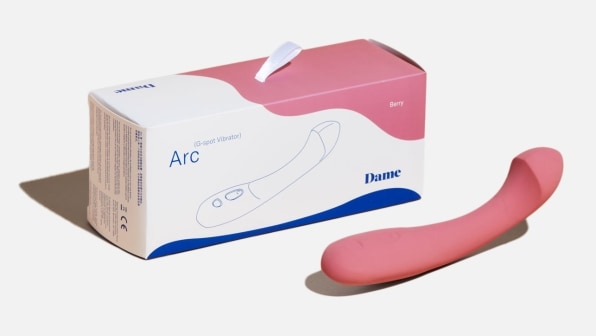 Explore different types of intimacy
Fine recommends branching out of what you would normally define as "intimate" and trying something new, especially if you're living alone right now. "There is so much more out there than you might realize," she explains. "Phone sex is happening a lot, there is virtual sex—people are feeling more sexually explorative and doing it digitally. It's pretty amazing that we get to have a moment of asking ourselves, 'How do you want to engage with the world sexually?'"
Finding new ways to connect doesn't have to be virtual if you share the same space with your partner. And it doesn't have to involve sex, either. Fine says that sometimes she and her husband will practice eye gazing at home—where they sit facing each other and look into each other's eyes for several minutes. "It fosters deep connection and intimacy," she says. "And that's important."
WATCH: Dealing with stress, Dame Products CEO, and a mindful moment
Talk about what you want
If you want to find intimacy with a partner at home, Fine suggests taking a little time to sit together and talk about your relationship and what cultivating intimacy looks like to you. It may not be the easiest thing to do, but it's better than expecting someone to magically know when and how to turn you on during these times. "When we understand what makes us feel sexy, it's so powerful—but people struggle to articulate it because we want it to happen naturally. And it makes us upset when it doesn't just happen," Fine says. "To counteract that, we have to spend time talking about it outside of sex and plan it."
After talking to get on the same page, Fine suggests putting it all into action. That means giving the massages, lighting the candles, intentionally setting the mood (whatever that looks like for you). "Figure out what makes you feel sexy and aroused, then do what it takes to get there," she says. "For me, there is an element of performance. I like to get dressed up for my husband—because heels get him excited, and then I'm excited because he's excited."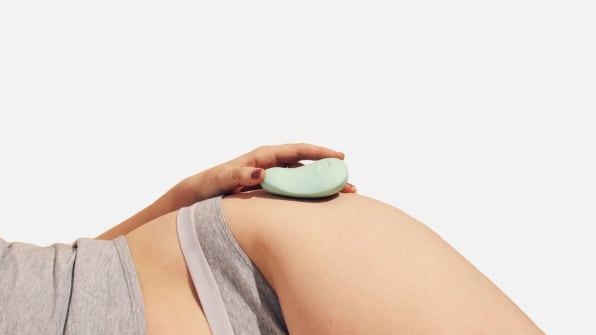 Invest in tools and treats
As Fine said in our last FC interview: "It's amazing to see a cultural shift begin and see the acceptance that sex is a part of our wellness. Sex toys don't have to be this old-school porn stuff that feels cheap and isn't good for your body or objectifies women." By making sex toys that are research-based and easy to use, Dame has undoubtedly played a significant role in the cultural shift that Fine mentions. She notes that now, even if we aren't having as much sex, people are masturbating more: "That makes a lot of sense for the situation. Masturbation is a different activity from sex that has a distinctly different input and output. People need that space."
Currently, Fine's favorite two products from Dame are the Pom handheld vibrator ("I use it all the time") and the Arc internal vibrator, which Fine says is perfect for more exploratory play. "The Arc allows me to be more intentional and take my time and enjoy the experience," she says. "Since I have more time lately, I've been using Arc more."
But Fine notes that we can also experience pleasure simply from lighting a favorite candle. "It's important to just love the experience of what you're doing and experiencing," she says. "I love candles—I love smells." Currently she's digging the Maison Louis Marie 04 Bois de Balincourt luxury candle. "It smells good and clean, and it's relaxing. It's hard to trust the internet when you're looking for good smells, but this candle is amazing."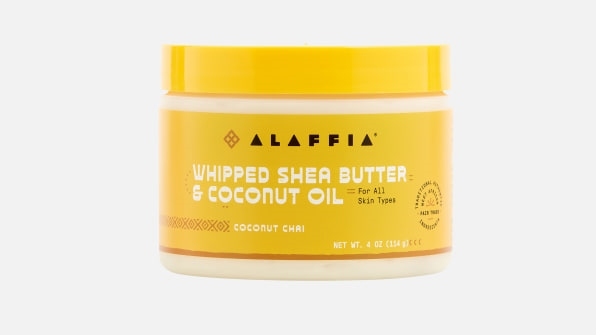 And whether you're using lotion for a couple's massage or you just want a luscious product to moisturize your skin, Fine swears by her whipped shea butter lotion. "It's so airy and light that I want to eat it," she laughs. "And it's so moisturizing. Altogether, I love the experience of rubbing lotion on, and I appreciate that it feels really nice." We recommend checking out this Moroccan rose body butter from Follain Organic, which has a light floral scent and an equally light, whipped texture. Or, if you're into more richly scented lotion, you can't go wrong with this Alaffia Whipped Shea Butter & Coconut Oil Lotion, which comes in a spicy coconut chai scent.
(12)