Facebook cofounder Chris Hughes has a $2.5 trillion plan to lift up the working class
By Rick Wartzman
Nearly half of all wage earners today bring in less than $30,000 a year. Last week, the Federal Reserve reported that four in ten Americans don't have $400 to handle an emergency expense, and 25% of non-retired adults have absolutely no savings or pension to lean on once they stop working. Paying for just the basics, such as rent and medical care, is enormously stressful for many millions—even if they're employed.
"People feel more strapped and more stretched than ever," says Gene Sperling, who served as director of the National Economic Council in the Clinton and Obama administrations and has written eloquently about how to further "economic dignity." "They're running harder just to stay in place—and they're questioning whether the basic social compact they bought into is holding up."
Hughes, who grew up the son of a traveling paper salesman in North Carolina before making a personal fortune at Facebook, has been trying to figure out how to remedy this situation for quite a while. In 2016, he cofounded a nonprofit research and advocacy organization called the Economic Security Project with Natalie Foster, who had earlier launched peers.org to support people who work in the sharing and on-demand economy, and progressive activist Dorian Warren.
"Dreamers and campaigners"
Together, they bring a blend of idealism, policy chops (Hughes described himself to me as "the binder geek" of the trio), and practical experience in actually getting stuff done. "We're dreamers and campaigners at the same time," Hughes says.
Their latest campaign, which emerged after an initial focus on providing a guaranteed basic income for all citizens, is built around harnessing the Earned Income Tax Credit, a federal program for low-wage workers that stretches back to the Nixon administration.
Last year, the federal government paid out some $63 billion under the EITC to 25 million people and their families—about $2,500 on average. "It's a very big deal in terms of the social safety net," says Elaine Maag, principal research associate at the Tax Policy Center, a joint venture of the Urban Institute and Brookings Institution.
Not that fulfilling this vision will be easy. Republicans are sure to be wary of anything carrying such a giant price tag, and even Democrats will need to be mindful of certain trade-offs. "This type of major expansion for the EITC could be precisely what a new Democratic president calls for as a replacement for the Trump tax cuts—though they may have to balance that with other priorities like universal healthcare," says Sperling.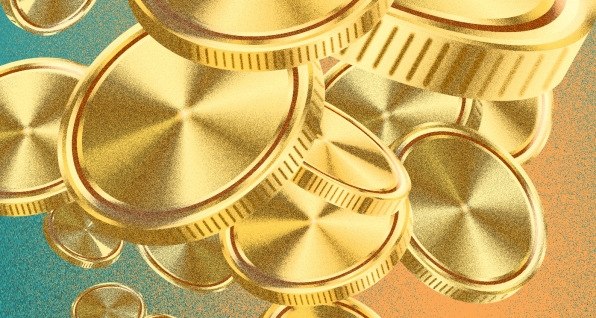 Redefining "work"
Of all the proposals out there, Booker's most closely mirrors the Economic Security Project's blueprint. Among other things, it would widen EITC eligibility to $90,000 from $55,000, thereby turning what has historically been an instrument to fight poverty into a tool that would also shore up the middle class. It would improve the credit for workers with no kids from about $500 to $8,000. And perhaps most significantly, it would redefine "work" by making the EITC available to low-income students and those who care for a loved one at home. To pay for all this, Booker says, he would end the preferential tax treatment of capital gains enjoyed by investors.
Also important to the Economic Security Project is giving people the option of a monthly disbursement of the EITC instead of a onetime lump-sum payout. Sen. Booker and Sen. Harris have embraced this feature, which is designed to help cope with a serious problem faced by many: income volatility.
The Economic Security Project has also had an impact among some of the 29 states that have their own version of the EITC, including California, Washington, Illinois, and Maine. "They deserve credit for helping everyone think harder about how the EITC can be innovated," says Chris Hoene, of the California Budget & Policy Center. "They've really helped open up that conversation."
Not that the Economic Security Project is doing this alone. At both the federal and state levels, it is collaborating with a broad coalition of community groups, think tanks, unions, and others.
What's more, it has been able to take good advantage of groundwork laid by another organization, Working Hero Action, which is dedicated to promoting the EITC. By holding some 30 poverty forums across Iowa and South Carolina that have attracted most of the Democratic presidential field, Working Hero Action has been able to give the EITC a tremendous degree of visibility.
"We want it to be a centerpiece of the 2020 election," says Laura Capps, president of Working Hero Action.
Working Hero Action is an offshoot of Golden State Opportunity, a Los Angeles nonprofit that was instrumental in the passage of California's EITC in 2015 and has helped to win two expansions since then. A third is included in Gov. Gavin Newsom's latest budget proposal.
Golden State Opportunity's political success has hinged on its ability to motivate the most credible EITC proponents possible—workers who are actually receiving the credit—to speak directly to lawmakers and others who shape the process.
One of the toughest challenges with the EITC is uptake. Many potential recipients don't earn enough income to owe any taxes, and so they don't fill out the necessary paperwork. Others, simply unaware, leave money on the table. The Internal Revenue Service estimates that about 20% of those who could claim the credit fail to do so.
Golden State Opportunity has combated this in California by marketing the EITC through school events, social media, and other channels that have reached millions of people. It then assists workers in accessing the credit through free tax-preparation services offered by United Way and others. Working Hero Action is now replicating this model in other states.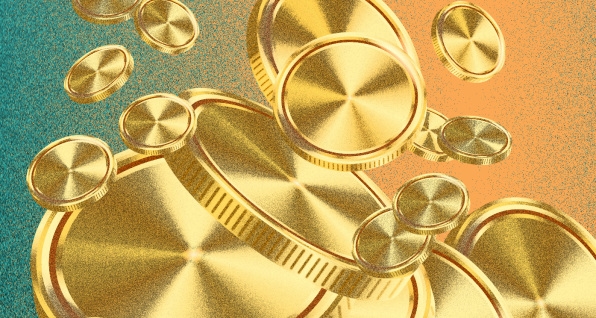 From recipient to change agent
In turn, those who benefit from the EITC are asked to lobby to extend its reach. "We've been able to activate the communities we serve," says Joe Sanberg, the founder of Golden State Opportunity and Working Hero Action. "They become the catalyst for change."
Hughes had first been exposed to this concept in an international context as a donor to and board member of GiveDirectly, which sends money to East Africans living in abject poverty. Foster had come across UBI as she was looking for ways to cushion the fallout that automation and artificial intelligence threaten to bring to a host of vulnerable workers. And Warren, a political scientist, had long ruminated on Martin Luther King's championing of a guaranteed income as a vehicle for social and racial justice.
But as they dug in, the odds of seeing a national UBI implemented anytime soon appeared incredibly long. Although studies have indicated that an income guarantee doesn't deter work, it became impossible to imagine that Washington would go along with a unconditional cash transfer—especially at a time when the Trump administration is trying to attach work requirements to Medicaid and food stamps.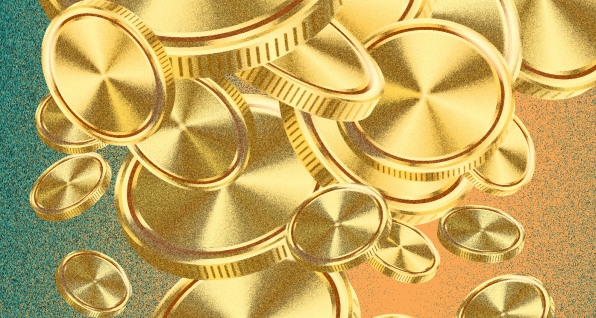 Bettering lives–sooner rather than later
"Yeah, we wanted to explore the really big ideas," says Warren, "but we also wanted to change people's lives sooner rather than later."
Settling on the EITC as an alternative didn't come in a flash. "There was no epiphany moment," Hughes says. "That's not how we work." Instead, they sought out dozens of experts and eventually saw virtue in building on what was already happening in the tax code.
Among UBI enthusiasts, not everyone is pleased with the shift. "There's a sense in some quarters that we're the moderate sellouts," Warren acknowledges. "We're not purists."
He and Foster stress that the Economic Security Project has not abandoned pursuit of a basic income. It is funding an experiment in Stockton, California, in which 100 residents are receiving $500 a month—no strings attached—and another in which 20 African-American mothers living in extreme poverty in Jackson, Mississippi, are being given $1,000 a month.
(3)