[Fix] How To Reset AirPods To Fix Battery Drain Issue
Wireless. Effortless. Magical. Three words to aptly describe Apple's AirPods. Using wireless AirPods is no rocket science; all you have to do is to just take them out, put them in your ears and they connect instantly. Apple has again re-iterated its stance on "simplicity and technology" with the AirPods. One-tap simple setup gets the AirPods automatically on and connected to the device. AirPod comes with a custom-designed Apple W1 chip that produces extremely efficient wireless connection and improved sound. According to Apple, the W1 chip manages battery life so well that you can listen to five hours on a single charge. Unfortunately, that doesn't seem to be true for most users.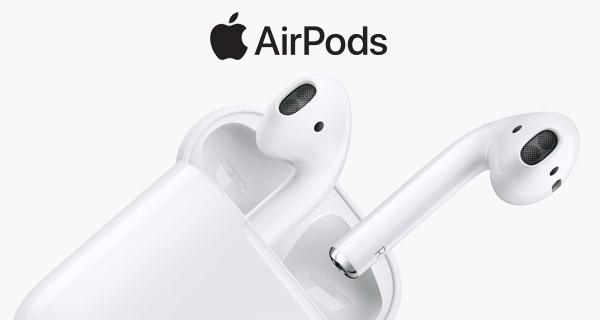 Several users have complained on Reddit that their AirPods have been losing battery overnight, even when they weren't in use. One user mentioned – "I tracked the case drain for a full day without using the pods (pods and case both at 100% before tracking) and noticed I was losing like 4% an hour. Did a full discharge and recharge, and then (August 21, 2020) it only lost 1% over the entire day under the same circumstances." Users have praised AirPods for reliable design and one-tap setup process but have been disappointed by the battery drain issues. The exact root cause for battery issue isn't known yet but some of the users on Reddit have already provided the solution for the battery drain issue.
AirPod battery drain issue: The fix is here
If you are annoyed with the battery drain issues on your AirPod, a simple reset can fix the problem. To reset your AirPod, follow these steps –
1. Press and hold setup button for at least 15 seconds. You should see the status light flashing amber.
2. Reconnect AirPod to your device.
Note: If you had previously setup the 'double-tap to pause' feature, you will have to activate this feature again, after the reset.
Many users have reported that this solution apparently fixes the battery drain issues. But the solution hasn't worked for some users. If the simple reset fixes battery drain issues on your AirPods, that's great! If it doesn't, you may have to wait for the replacement.
Have you been facing battery drain issues on your AirPod? Did simple reset fix the issue? Share your experiences in the comments section.
The post [Fix] How To Reset AirPods To Fix Battery Drain Issue appeared first on MobiPicker.
(5)