Frankfurt commuters may soon jump aboard self-driving shuttles
Frankfurt commuters may soon jump aboard self-driving shuttles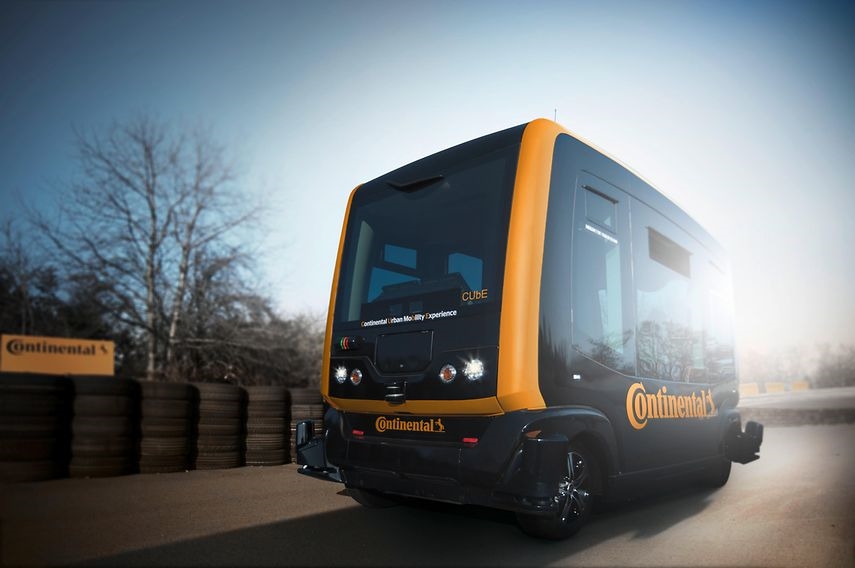 Continental, a German auto manufacturer, has announced plans to test a "robo-taxi" in Frankfurt. The CuBe (Continental Urban mobility Experience) will be a blueprint for the future development of autonomous shared transport in urban areas.
The CuBe will be fitted with driver assistance programs and sensors already embedded into Level 2 cars found on the road today, like the Tesla Model S. Continental is adding a laser sensor to the car, and will build self-driving software that is personalized for a shared experience.
See Also: Continental rolls into BMW's self-driving consortium
"The future of individual mobility in cities is autonomous and electric, and it will become part of the shared economy," said Continental Executive Board member, Frank Jourdan. "This is why we're developing cross-divisional solutions for driverless robo-taxis… we will be starting with practical testing this year."
Continental in a perfect positon?
Jourdan thinks Continental is in a perfect position to be the leader in driverless pods, as it already supplies sensors, actuators, control units, and networking technology to automakers. Delphi, a rival parts supplier, is also working on its own self-driving system.
"The trials will be used to identify all the essential technical requirements that enable safe, driverless passenger transport in urban areas," said head of the self-driving project, Dr. Andree Hohm. "This helps us to find answers to questions about our product strategy and to deliver leading technology for individual mobility in the future – including driverless systems."
Continental has not mentioned any tests outside of Frankfurt, although the company does cite the congestion in cities like Berlin and London as major issues, which could be fixed through robo-taxis.
The post Frankfurt commuters may soon jump aboard self-driving shuttles appeared first on ReadWrite.
(24)