Is Twitter Getting Anything Right?
May 10, 2016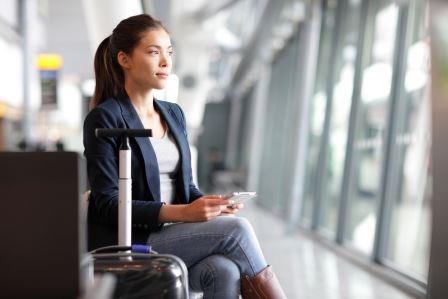 Twitter is the piñata of social media platforms. Its share price sits at less than a third of its late-2013 peak. User growth isn't impressive, and even its initial believers are calling it 'a series of missed opportunities'.
It begs the question: is Twitter good for anything, anymore?
It's a question that we discussed on a recent episode of Hacks and Flacks about social media strategy and the future of Twitter. I suggested that, for all the doom and gloom around Twitter, some of the biggest companies in the world have been very successful in using the platform for a very specific purpose: customer service.
In 2012, the average American was spending 13 hours on hold using customer service phone lines. Call center wait times have become so commonplace that even the simplest of customer service queries has become racked with dread over time wasted waiting for an operator.
Enter Twitter.
The platform everyone loves to hate has become the go-to for customer complaints; particularly when it comes to travel. Many of us turn to Twitter to vent about missed connections, poor service and general maladies encountered throughout the day. And that means brands are just a retweet away from their foul-up being seen by thousands, if not millions, of potential customers around the world.
Airlines were some of the first to realize this. As far back as 2009, brands such as jetBlue and Virgin America were gaining a reputation for their speedy responses to customers on the platform, even when those customers were simply venting without expecting a reply.
Since then, the airline industry has led the way, with hospitality brands and other customer-focused companies following suit. Customer service departments are now as focused on their call centers as they are on their social platforms, and at the head of those platforms is Twitter; "a channel that seems ready-made for fielding comments and complaints."
For all its faults, Twitter has recognized this trend. Last year, the company increased character limits on Direct Messages from 140 to 10,000 characters, a move that allowed brands to take sensitive conversations with their customers into the private domain without being forced to limit their message lengths. And since 2009, little blue verification ticks have ensured that customers know they're communicating with a company's official account and not an unscrupulous imposter.
Fast-forward to today, and Twitter has become the first port-of-call for many of us, including myself, when we have a query or an issue that would have otherwise required lengthy hold times on customer service phone lines. In the past year alone, this Boston PR pro has used Twitter to sort out boarding pass issues with jetBlue and American Airlines, double-check a purchase order with Verizon Wireless, and alert a major F&B chain to a potential food safety issue.
Twitter might not be getting everything right just yet. But when it comes to customer service, that crucial but oft-overlooked component of marketing strategy, they get a ♥ from me.
Digital & Social Articles on Business 2 Community
(12)