'Jane The Virgin' Season 4 Premiere Date Confirmed; First Love Adam Plays Daredevil In Jane's Life
'Jane The Virgin' Season 4 Premiere Date Confirmed; First Love Adam Plays Daredevil In Jane's Life
Jane The Virgin Season 4 premiere date has been recently dropped by the CW network. The new season will start from Oct.13 and will air every Friday at 9 PM.
The last season has wrapped up on an interesting note where Jane meets her first love, Adam (Tyler Posey). The reason why Jane has a break-up with Adam was not revealed. It is still a mystery why Adam has returned in Jane's life now. Showrunner, Jennie Snyder Urman has recently teased new details about Jane's first love. Read to know more.
Adam Is Single And An Adventure Freak
According to showrunner, "He's a little bit more of a youthful energy, she continues, He's a little bit more adventurous than Jane is right now" she explained about Adam. She also revealed, "He's just in a different place, doesn't have kids." She added, "He's a single guy and what that looks like is going to be interesting for us to play with," reported Entertainment Tonight.
Adam's Occupation Is Revealed
Urman has shared that, Adam is an illustrator of graphic novels. She adds, "…so he can illustrate and she can write — they'll have a collaboration at some point," as per the aforementioned source. This drops a hint that perhaps as Jane is seen trying to write a book and explore her writing side in the previous season, she might fulfill her dreams in Season 4.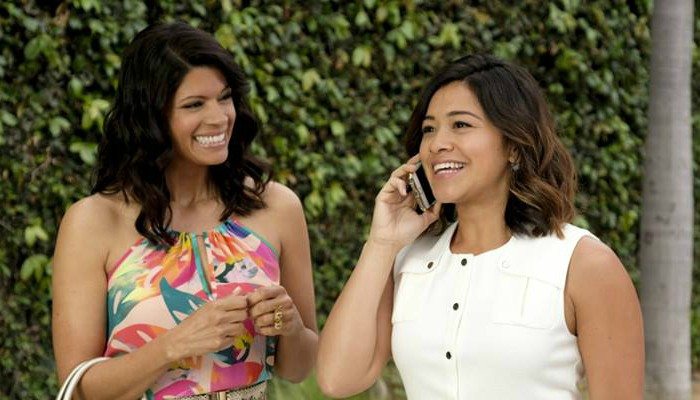 Adam, Jane's Back Story Will Be Explained
Fans are excited to find out why Jane and Adam broke up in the first place. And this mystery will be revealed in the future season. Urman shares, "He's going to be pushing her towards things that she might not be comfortable with," she continues,"… and part of that will be explained through their backstory and why they broke up and what happened at the end," as per the aforementioned source.
It seems that Adam is completely different than Jane's first husband Michael and ex-love interest Rafael. Where will Adam fit in Jane's life or will he also end up like Fabian and get dumped? To know this and more, watch Jane The Virgin Season 4 in the fall.
The post 'Jane The Virgin' Season 4 Premiere Date Confirmed; First Love Adam Plays Daredevil In Jane's Life appeared first on MobiPicker.
(32)