LinkedIn's Latest Feature Could Be A Game-Changer
— September 5, 2017
In today's online marketplace, especially if you are a Business Coach or Consultant, the fastest, easiest and most effective way to
win new business on LinkedIn
is by getting your face, voice and personality in front of potential prospects.
Online video is an ideal way to do this, because it instantly builds the "Know, Like and Trust" factors that become a critical component of any Business Coaching or Consulting relationship.
Online Video = Attention & Engagement
Even more, it is projected that online videos will account for more than 80% of all consumer internet traffic by 2020 (
CISCO
, 2016).
More than 500 million hours of videos are watched on YouTube every day (
Business Insider
, 2016) and over 8 billion videos totaling 100 million hours are watched on Facebook every day (
TechCrunch
, 2016;
TechCrunch
, 2016).
The fact that LinkedIn is finally making video easy to do natively on the platform is cause for celebration if you're looking for more leads and clients in the B2B marketplace.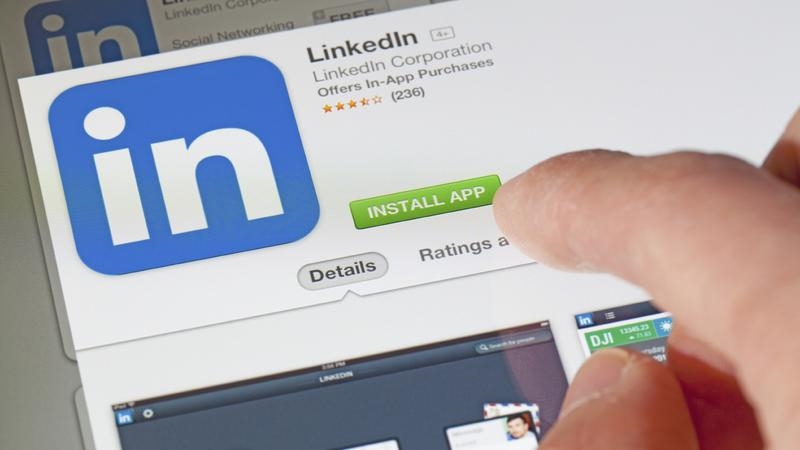 LinkedIn Adds Native Video (Finally!)
You can now use your LinkedIn mobile app to shoot and upload native videos (up to 10 minutes in length) that play on the platform.
You can either shoot a video on the spot and upload it, or choose a previously recorded video from your phone's camera roll to upload.
You also get viewership statistics for each video that work and look similar to those for articles and posts you publish on the site.
You should have soon have access (if you don't already!) to start using native video via your LinkedIn mobile app. If you don't the see it on your mobile app yet, try and update the app on your phone and hopefully it will show up for you.
If you do have access to add native video to your LinkedIn status updates, you're mobile app will look something like this: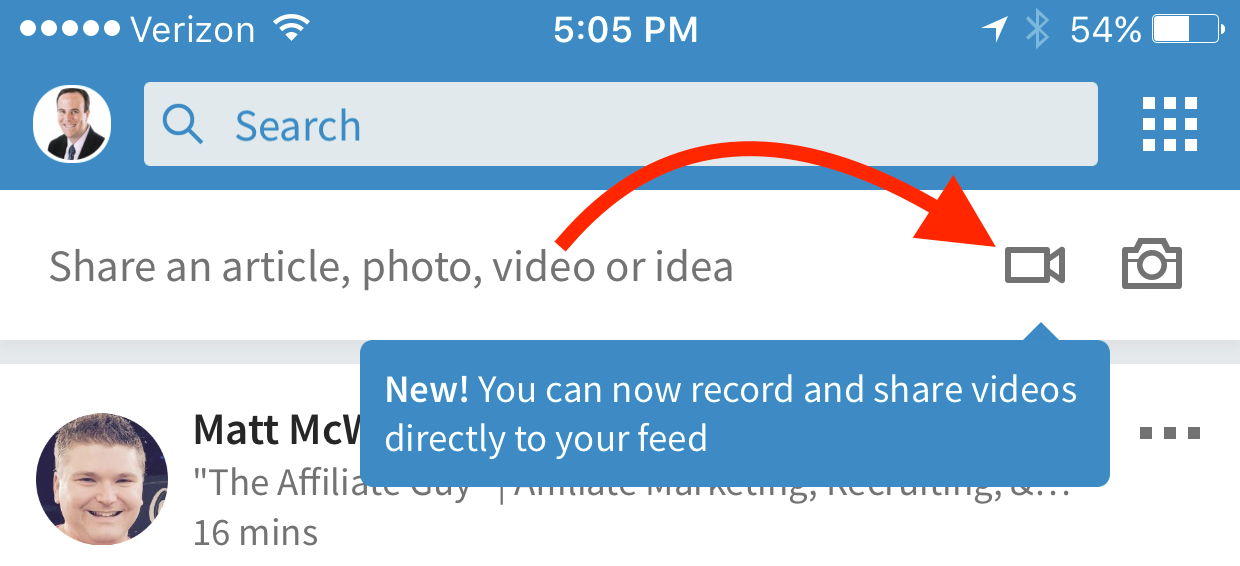 Why LinkedIn Native Video is Game Changer
Here's why this is such a big deal: Outside of a face-to-face interaction, nothing builds your brand faster and helps people get to Know, Like and Trust you than online video!
If you're a Business Coach or Consultant, giving others the ability to see you, hear you and engage with you on the emotional level that audio and video provides is priceless.
Start sharing short, informal videos of you sharing advice or tips, showing a bit of your work life, office, or even something away from work that you love and are passionate about, and tie it back to a business lesson or lifestyle choice.
The key here is you want people getting to know, like and trust you, and video is a great way to do it!
Not Using Video? Start Now!
If you're a Business Coach or Consultant and
not
using
podcasts
, audiobooks and videos to communicate with prospects online, you're making your ability to
win new business on LinkedIn
and other networks far more difficult than it needs to be.
With LinkedIn following in the footsteps of other social platforms and making video easier to upload and share directly on its platform, now is the time to take advantage!
Digital & Social Articles on Business 2 Community
(7)