Microsoft Advertising Plans To Grow Its Third-Party Ad Business Similar To Netflix Deal
Microsoft Advertising To Grow Third-Party Business, Netflix Deal Cited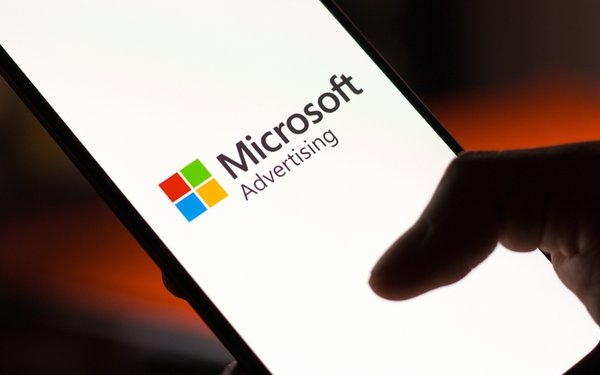 Microsoft Advertising, which crossed the $10 billion annual revenue threshold last year, has broad ambitions to grow its ad business — partly through third-party companies like Netflix.
With Netflix rolling out an ad-supported model powered by Microsoft, an analyst during the earnings call on Tuesday asked about Microsoft Advertising's broader ambitions in three to five years for the partnership with Netflix, given this large, profitable segment the company has not historically focused on.
Microsoft CEO Satya Nadella said during the earnings call that there are plans to grow Microsoft Advertising's third-party business on its ad platform, along with LinkedIn and search.
Overall, active devices on Windows grew by 20% during the pandemic, so one of the big opportunities is to increase the company's owned-and-operated inventory, from Bing and Search, to feeds, Nadella said.
"We are share-takers in the browser," Nadella said, adding: "Share-takers in terms of engagement of the feed."
Microsoft stated earnings on Tuesday, reporting that revenue came in at $50.1 billion — up 11% year-over-year in the third quarter for the calendar year.
LinkedIn revenue grew 17% and search and news advertising revenues grew 16%.
"There are now more than 150 million subscriptions to newsletters on LinkedIn, up 4x year-over-year," Nadella said.
Members added 365 million skills to their profiles over the last 12 months, up 43% year-over-year. And an integration between Viva and LinkedIn Learning helped companies invest in their existing employees by providing access to courses directly in the flow of work, Nadella said.
Search and news advertising revenue, ex TAC, rose 16% and 21% in constant currency — benefiting from an increase in search volumes and roughly five points of impact from Xandr even as ad market headwinds rose during September.
Edge browser gained share again this quarter, but Microsoft did not state by how much.
Strong demand for Microsoft's cloud business reported 31% growth in constant currency as well as share gains across many businesses. Commercial bookings fell 3%, but rose 16% in constant currency on a flat expiry base.
The Microsoft Cloud gross margin percentage rose roughly two points year-over-year to 73%.
During an earnings call, CEO Satya Nadella said there are plans to grow Microsoft Advertising's third-party business on its ad platform along with LinkedIn and search.
(14)