Navigant four-fold sensor market growth through 2025
Navigant: Four-fold sensor market growth through 2025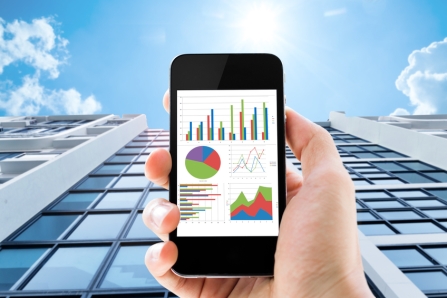 According to a new report from Navigant, the revenue from wireless sensors is estimated to increase from $ 188.2 million in 2016 to $ 745.2 million by 2025.
As operational technologies and information meet, sensors have begun to play an important role in directing smart building solutions that can offer insight through data-driven tools.
Wireless connectivity improves these sensor abilities by providing an easy connection to larger networks that can raise the amount of connected devices and allow more control over building systems.
See Also: Could smart cities improve indoor air quality with home sensors?
Navigant Research recently published the new report that studies the world market in regards to advanced wireless sensors, including information on how drivers and barriers for smart building development can affect the market. Also found in the report are revenue forecasts that are divided by customer type and region, up to the year 2025.
"The growing popularity of wireless systems is attributed to factors, including flexibility, lifecycle cost, changing demands, and the expectations of occupants and facility managers," states Christina Jung, a research associate with Navigant Research. "Wireless sensors amplify the benefits of intelligent building solutions because of the ease of connectivity, and they present a strong business case for retrofit projects over wired systems due to labor and wiring costs."

Navigant sees control upside driving growth
According to the report, wireless sensors allow for better control over building systems while avoiding many of the problems faced by running standard cabling to support communications and power. Buildings with large turnover rates, frequent space changes, or retrofit work would greatly benefit from wireless sensors deployment, due to the simplicity in relocating sensors.
The report, Wireless Sensors for Commercial Buildings, explains that due to the fact that intelligent building is reliant on creating a data-rich environment, sensors play a vital role in facilitating these solutions. Sensors can collect, communicate, and can even analyze energy and operational information.
The answer is to allow useful information to direct fundamental changes in operations that result in energy efficiency improvements with reduced cost. Also important, is wireless connectivity, which can offer more flexibility for sensors and increase the benefits of smart building solutions.
The post Navigant four-fold sensor market growth through 2025 appeared first on ReadWrite.
(22)