Nvidia Unveils AI Chip As It Builds On Its Partnerships With Ad Agencies
Nvidia Unveils AI Chip As It Builds On Its Partnerships With Ad Agencies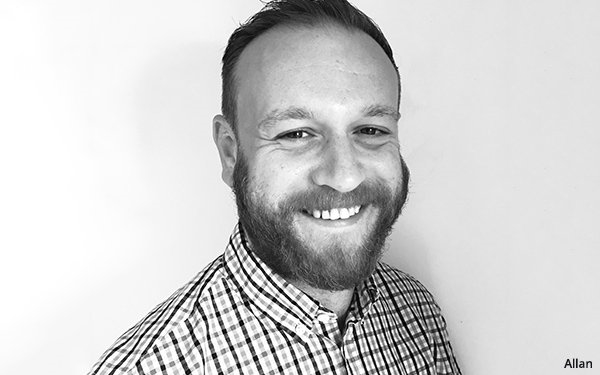 Nvidia unveiled a new artificial intelligence (AI) chip with increased capabilities on Tuesday, as the company continues to build on its partnerships with agencies and brands.
The more powerful chip — known as GH200 Grace Hopper Superchip — will have the same graphic processing units (GPU) as the GH100, which is currently Nvidia's most powerful and popular AI offering.
The new chip will have the world's first HBM3e processor, which offers triple the memory capacity, making it an asset to advertising agencies looking to process increased data. Complex AI models require powerful GPUs to run complicated computations.
For the ad agency techies, the dual configuration delivers up to 3.5 times more memory capacity and 3 times more bandwidth than the current generation, and has one server with 144 Arm Neoverse cores, eight petaflops of AI performance and 282GB of the latest HBM3e memory technology.
"The ChatGPT moment in November of last year really elevated the visibility where Nvidia's importance lies in the world of AI," said Jamie Allan, director of business development for global agencies and advertising at Nvidia, in an interview late last month. "That led to many other large agency and innovation groups within them wanting to partner with Nvidia as a foundational technology partner, so they can build their own capabilities around language models and AI."
Allan sees this leading to many agency groups building AI strategies where they grow partnerships with Google, Adobe, Microsoft, Amazon, and others.
Nvidia and WPP Group in May announced a extended partnership to develop a content engine for assets built on generative artificial intelligence (GAI). The engine will support Nvidia's 3D content development platform Omniverse.
The relationship, however, goes back much further. The relationship with WPP began in 2019, before the world was "turned on to GAI," Allan said. The company also works with companies like Getty to train tools on licensed data.
Allan also helps to nurture small partnerships. A group within the company incubates startups. One of those startups is OpenAI.
Today, there are about 18,000 worldwide. All use Nvidia technology, from content creation to interactive avatar designs. The group is called Inception.
"My role is to not only work with companies like WPP, Publicis, and Media.Monks, but enable the next generation of software vendors and technologists to build the tools organizations want to use," he said. "We have growing relationships with all the agencies within advertising."
There is a mix of interest in AI and solutions and applications for them and their clients, he said. For example, the work being done with Media.Monks is about next- generation broadcasting and how to deliver different types of experiences for consumers or brands into a live stream infusing AI.
While the gaming industry will continue to be a focus for Nvidia, the company is building AI into every product it offers.
"The most exciting thing is navigating impactful use cases," he said. "There's lots of things happening in generative AI across language, video, 3D and more."
Nvidia unveiled a new AI chip with increased capabilities Tuesday, as the company continues to build on its partnerships with agencies and brands.
(15)