Open Mike Eagle is capturing the stories of hip-hop legends—and forging his own
By Joe Berkowitz
As legends like MF DOOM, DMX, and Shock G die prematurely, they leave behind a grim reminder that fans often have no idea what rap's elder statesmen—and women—are going through now, or what wisdom and context lurks behind the cobwebbed corners of their pasts.
Open Mike Eagle is doing his part to flip the script, however, by bringing both hip-hop history and future legends to the podcast space with his Stony Island Audio network.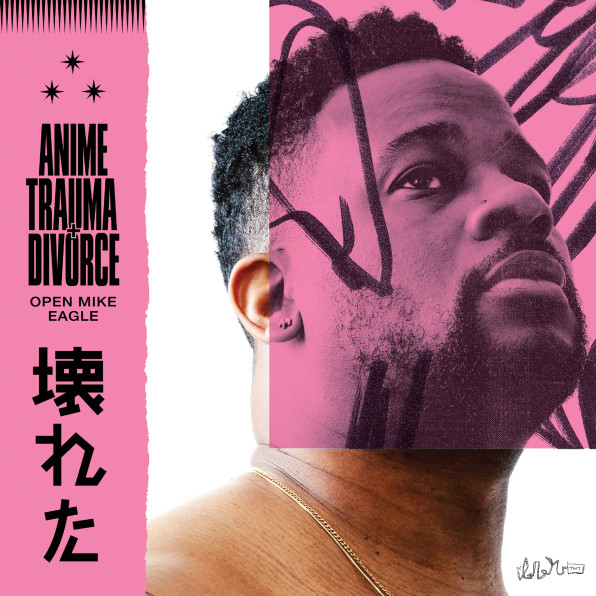 "Music videos and PR are the typical ways to give fans access to your personality as an artist, but I think podcasting is a really great way to do that, too," the rapper, comedian, and now podcast magnate says. "It's how you connect with people and resonate with them in ways that kind of exist outside the music—especially for artists in the indie world, where I come from, who can't always afford the best PR or the best videos."
Though he's an inveterate collaborator, Open Mike Eagle has always had a DIY approach. He came up in the mid-aughts Chicago rap scene before migrating to Los Angles and joining the underground collective Project Blowed. Since then, he's created six solo albums and several EPs of darkly funny, hella personal, syllabically improbable art rap, and founded his own label, Auto Reverse Records. Along the way, he also struck up friendships with many comedians, beyond college roommate Hannibal Buress, culminating in the touring show and Comedy Central series The New Negroes, with Baron Vaughn. But like many others in the era of the multi-hyphenate hustle, he also made time to pursue a sideline in podcasting.
With Secret Skin, the show he launched in 2014, Eagle found an unfiltered outlet for tour stories, industry venting, personal struggles, and explorations of creativity with fellow indie rappers like Aesop Rock and Dessa, along with comedians such as Hari Kondabolu and Marc Maron. Although he put Secret Skin on hiatus two years into its run, the show ultimately foreshadowed Stony Island Audio, the hip-hop podcast network he curated in 2020, during the rollout of his latest album, Anime, Trauma and Divorce.
Stemming from Eagle's previous collaborations with Starburns Audio, and its since-decamped cofounder Dan Harmon, Stony Island is a burgeoning galaxy of hip-hop-centric podcasts. Shows like Can't Knock the Shuffle, Dad Bod Rap Pod, and Father Hoods feature everyone from Pharoahe Monch to Fat Tony popping off about their music and the stories behind it, while Super Duty Tough Work offers creative self-help and jokes from indie rap vet Blueprint.
The jewel in the network's crown, however, is Eagle's own podcast, What Had Happened Was, where each season consists of a one-on-one deep-dive through the entire career of a heavily influential hip-hop luminary. (First up was foundational producer Prince Paul, followed by the current season with Run the Jewels powerhouse El-P.) Short of writing a book, there is perhaps no better venue for a rap legend to spill their guts than What Had Happened Was—and the book-writing process tends not to have Open Mike Eagle prompting pointed discussions at every turn.
Hip-hop podcasts have gotten undeniably more popular in recent years, with Rap Radar and The Joe Budden Podcast commanding broad listener bases, but Stony Hill Audio's strength is the variety of subgenres it spans, and its emphasis on the kinds of stories that fall between the cracks.
"I think not a lot of people take rap really seriously, except for artists on the highest levels," Eagle says. "So, a lot of what's out there in podcasts is kind of based on how many people a producer thinks will click on it. They're not necessarily scouring the internet, looking for the best stories to tell; it's more of a clickbait economy. So, a lot of rappers are having to take that step themselves, and that's part of why my platform exists. I want to help that along where I can."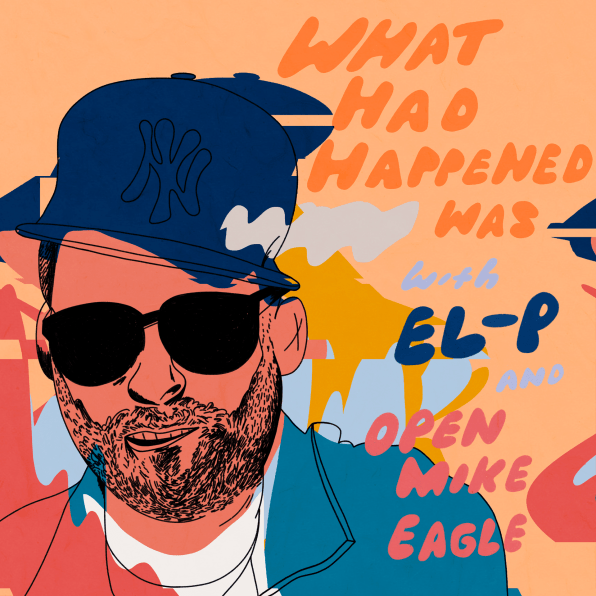 Of course, Eagle doesn't just want his fellow hip-hop artists to be able to tell their stories. He also wants the next generation of artists to be armed with knowledge about the industry they're entering, so they can take control of their own narratives as it develops.
Like most music genres, hip-hop has traditionally been obsessed with youth and doesn't tend to offer many paths to longevity beyond "just be Jay-Z." That's how someone like the recently deceased Black Rob could have a platinum debut album in the year 2000 and need a GoFundMe just to get by in 2021.
Aspiring hip-hop artists may not have the power to change the system, but they can at least be prepared for what lies in store for them.
"[Late great comedian] Patrice O'Neal said it's like you get picked and you get to go on this ride, and there's a lot of anticipation and excitement, but when it's over, a lot of times it's just over and then you try to get on the ride again," Eagle says. "And in rap music, a lot of times, after people get that initial shot, they don't get many more, and I just don't think we really know enough about how going through this roller coaster affects people. I get worried about how we chase this thing and we don't know what it costs us."
Stony Island Audio listeners will come to understand more than most, however.
Fortunately, the network's bitter truth-pills about the industry are embedded within the peanut butter of often joyful, funny podcasts celebrating the artform. And more shows are on the way.
As the roster expands, Eagle is developing a podcast about rap-related movies and building a show around "a very entertaining and engaging rap personality" he can't yet disclose. He's also taking pitches all the time.
"There are a lot of ways to dig into hip-hop," he says, "and we're looking at all of them."
(31)