These powerful photos show the year in climate change
By Kristin Toussaint
December 27, 2021
In August 2021, the Intergovernmental Panel on Climate Change's latest assessment report detailed how the window to avoid climate disaster is closing fast. Climate change is "widespread, rapid, and intensifying," per the report, which U.N. Secretary-General António Guterres dubbed "a code red for humanity."
The month before that report's release was the planet's hottest ever on record. Overall, 2021 was among the hottest seven years in Earth's recorded history. Yet record-breaking heat wasn't the only impact of climate change that people felt in 2021; the year also brought massive wildfires, strong hurricanes, devastating floods, and extreme drought and famine.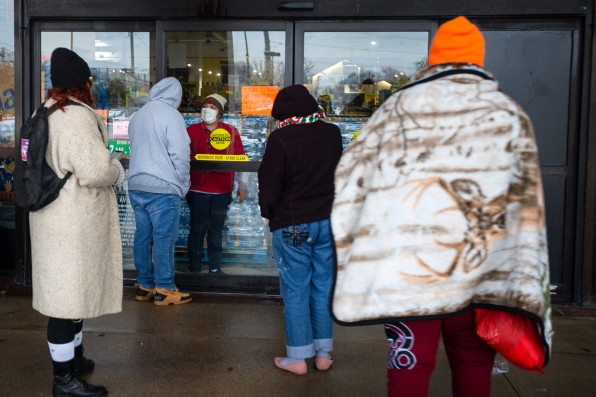 A collection of images from Getty photographers shows what those climate disasters actually looked like to the people affected by them on the ground. "Climate photography plays a major role in conveying the devastating impacts of our current climate emergency," says Getty Images staff photographer Justin Sullivan. "While there is extensive media coverage of these events, being able to inform the public through powerful imagery about how drought or severe weather affects them is an important first step in changing how people approach things like water preservation."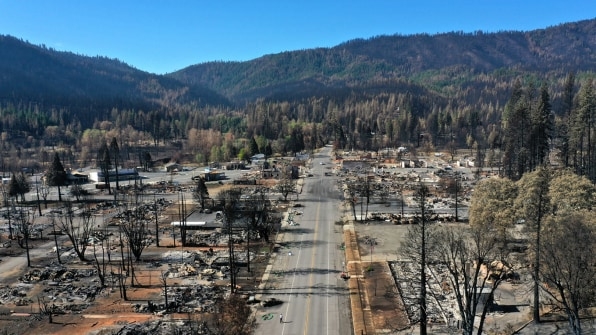 As the climate worsens, Sullivan says that drone photography has become a key tool for capturing the scope of these often-expansive, hard-to-imagine climate disasters—a bird's-eye view of a dried-up lake, for example, shows what isn't exactly clear to someone standing on its shores. And these grand-scheme images don't only contrast between now and how things used to be; they'll also be markers of even more large-scale changes in the years to come.
"Documenting these disasters," Sullivan says, "gives us all context and something to measure against as our world continues to change."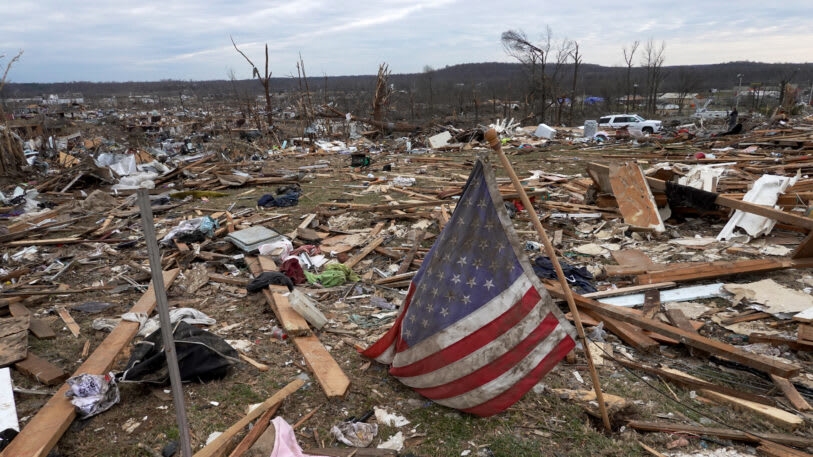 Multiple tornadoes touched down in several Midwest states on December 15, leaving destruction in their path. Homes were completely destroyed in Dawson Springs, Kentucky.
[Photo: Scott Olson/Getty Images]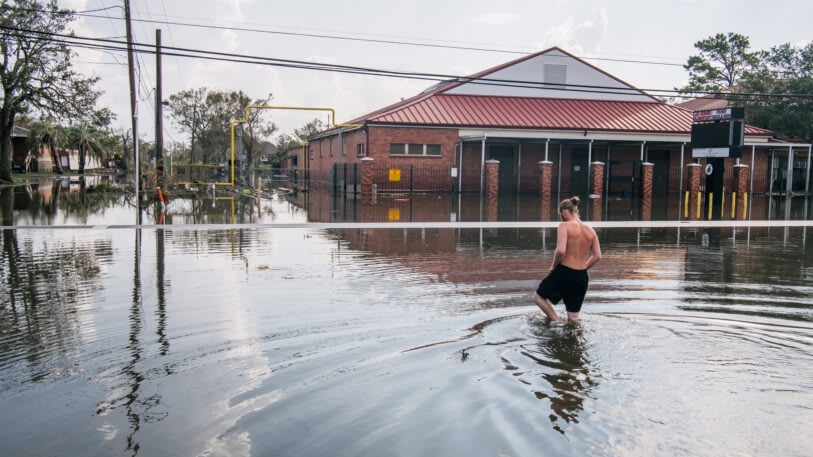 A person waded through water while waiting for aid in Jean Lafitte, Louisiana, after Ida made landfall as a Category 4 hurricane in late August, causing flooding and wind damage along the Gulf Coast.
[Photo: Brandon Bell/Getty Images]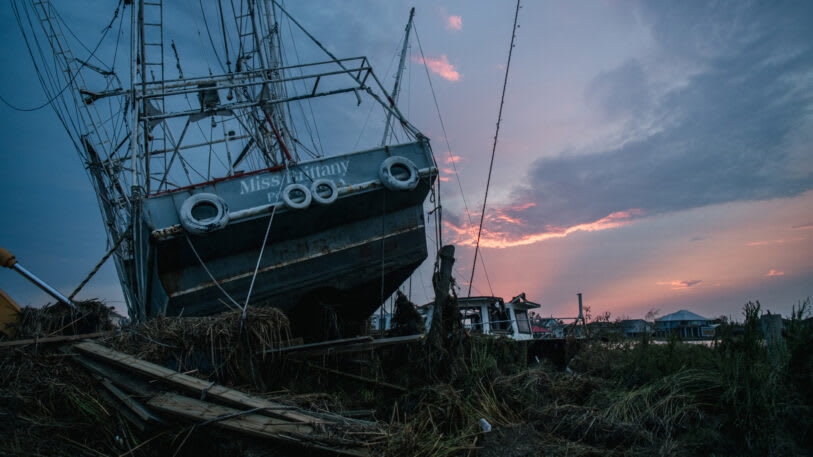 A ship washed ashore in Jean Lafitte, Louisiana, during Hurricane Ida.
[Photo: Brandon Bell/Getty Images]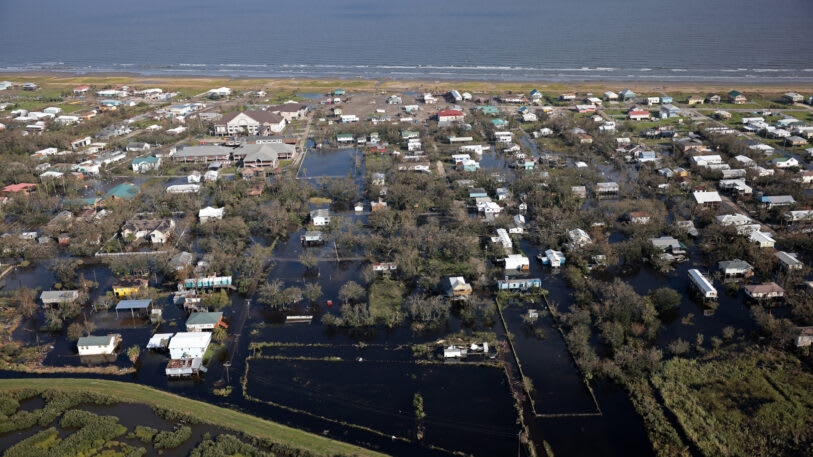 Hurricane Ida caused widespread power outages, flooding, and massive damage, including in Grand Isle, Louisiana.
[Photo: Win McNamee/Getty Images]

Traffic was backed up on Highway 50 in South Lake Tahoe, California, on August 30 as people evacuated ahead of the Caldor Fire, which by then had burned more than 175,000 acres.
[Photo: Justin Sullivan/Getty Images]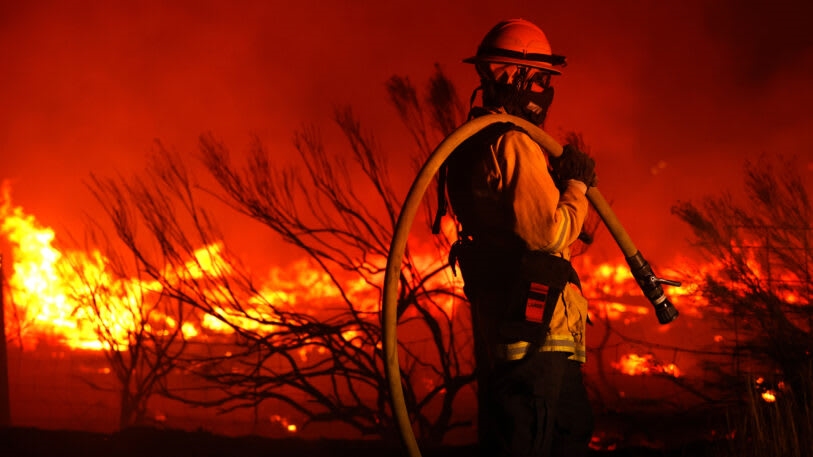 In mid-August, a firefighter monitored the Dixie Fire as it burned close to a home near Janesville, California. At that point the fire had burned more than 578,000 acres and destroyed more than 1,000 homes.
[Photo: Justin Sullivan/Getty Images]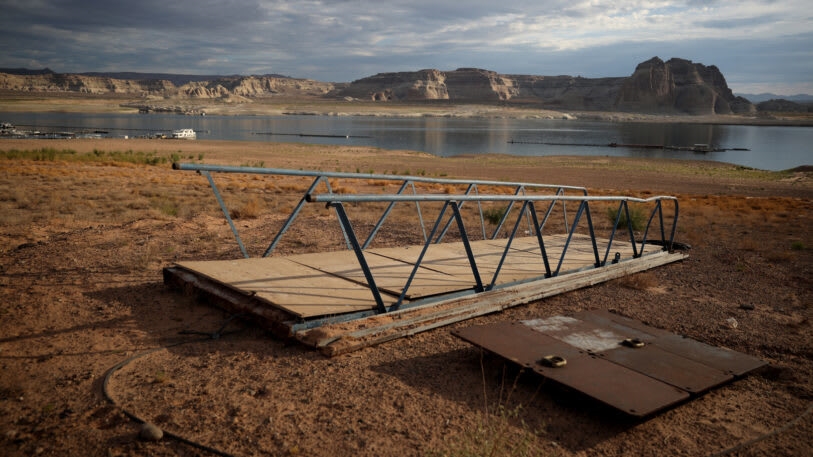 In late June, a boat dock sat on dry land near Lake Powell, Utah, as severe drought gripped parts of the Western U.S. At that time, the lake was at 34.56% capacity, a historic low.
[Photo: Justin Sullivan/Getty Images]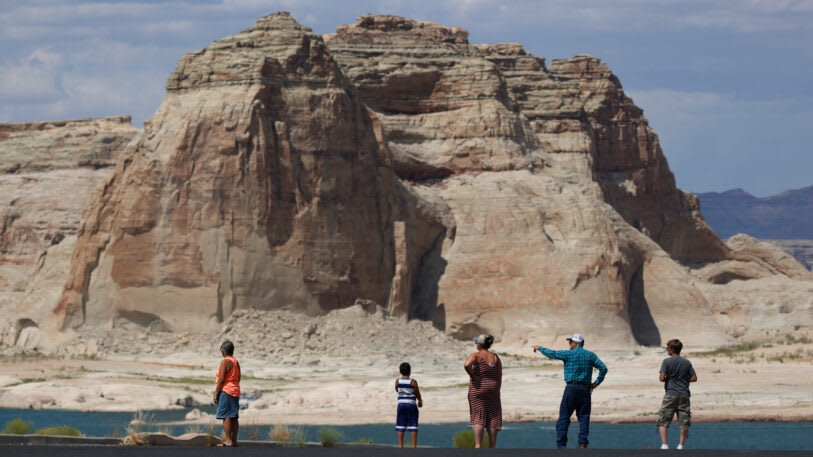 Visitors to Lake Powell, Utah, in late June saw the water level at 138.91 feet below "full pool," having dropped 44 feet in the past year.
[Photo: Justin Sullivan/Getty Images]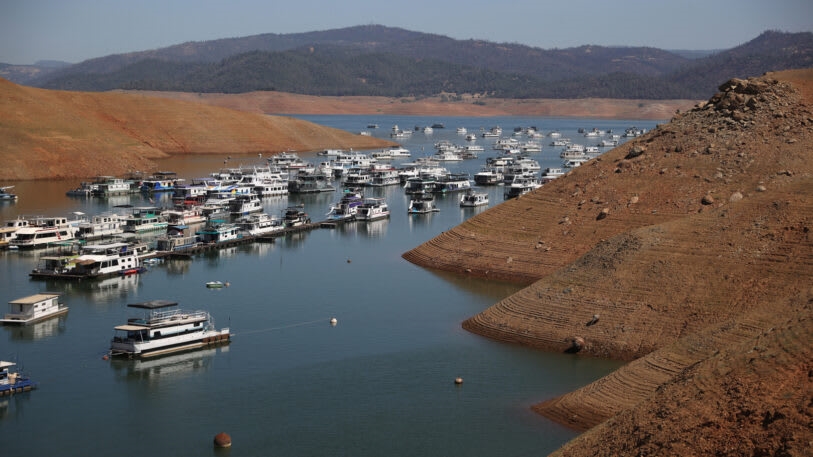 In June, as water levels fell at Lake Oroville, California, officials flagged houseboats anchored at the Bidwell Canyon Marina for removal to keep them from getting stuck or damaged.
[Photo: Justin Sullivan/Getty Images]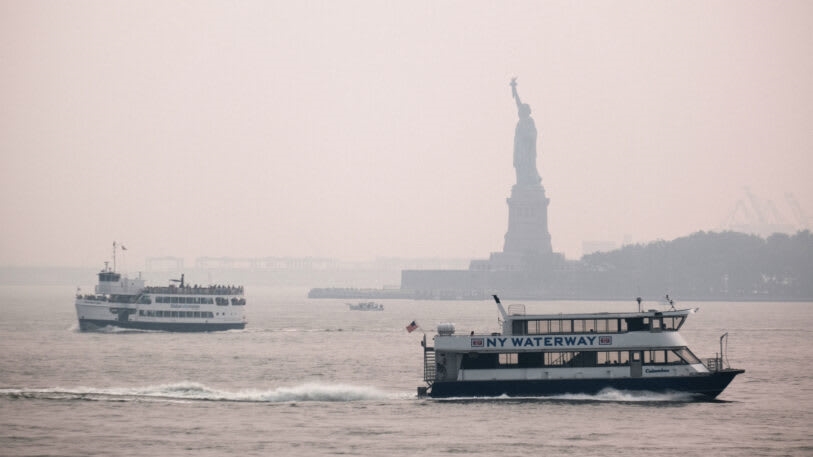 As wildfire smoke from the west arrived in the tristate area in July, a yellowish haze blanketed New York City and the Statue of Liberty.
[Photo: Spencer Platt/Getty Images]

Terrain burned by a wildfire in June was visible from the Bidwell Bar Bridge in Oroville, California, amid severe drought.
[Justin Sullivan/Getty Images]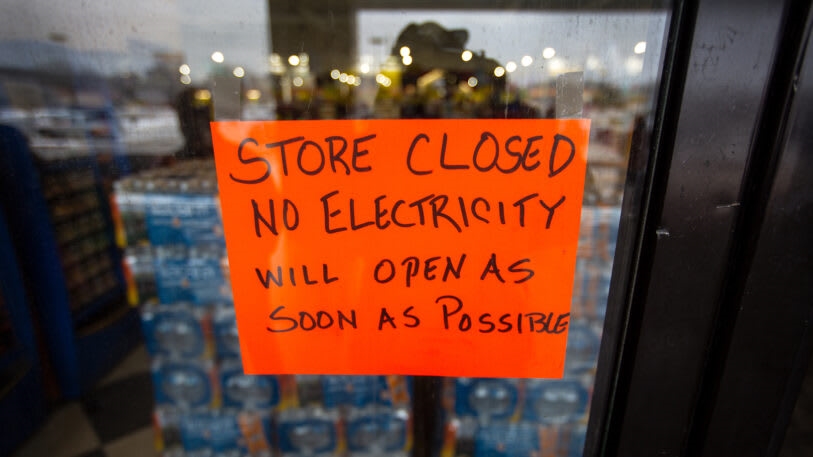 In February, millions of homes and businesses in Austin, Texas, including this Fiesta Mart, were without water and electricity after a series of winter storms hit the state.
[Photo: Montinique Monroe/Getty Images]
Fast Company , Read Full Story
(2)