Twitter Posts $270M Quarterly Loss, Citing Ad Headwinds, Musk's Troubled Takeover Deal
Twitter Posts $270M Quarterly Loss, Citing Ad Headwinds, Musk's Troubled Takeover Deal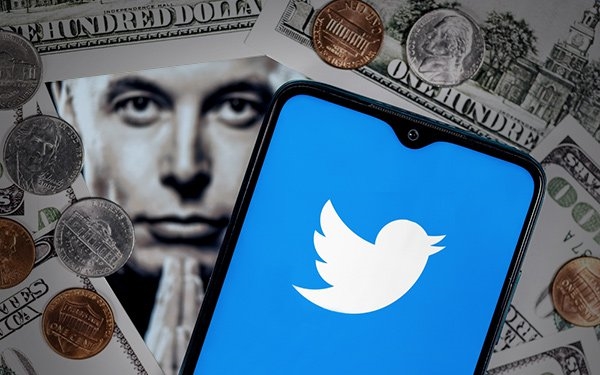 Twitter reported revenues of nearly $1.18 billion on Friday — nearly flat with the $1.19 billion reported a year ago — and cited the pending takeover deal by Tesla CEO Elon Musk.
That 1% decline was not as impactful as the net income loss of $270 million in the Q2 2022. The company cited advertising industry headwinds, as well as uncertainty over Tesla CEO Elon Musk's acquisition bid.
As announced on April 25, 2022, Twitter entered into a merger agreement. Musk made an unsolicited offer to buy the company for $54.20 a share. Under the deal, Musk would pay $44 million. The transaction would have made Twitter a private company, but the company and Musk now face a legal battle after publicly sharing his concerns about the amount of spam and fake accounts on the platform. Earlier this month, Musk said he would break off the deal.
Forrester Vice President and Research Director Mike Proulx believes Twitter is in a "kind of purgatory" and the "future of the company and the product is in question."
"Twitter now has an acquirer who no longer wants it, a CEO and board who wants to get rid of it, and an employee base who's caught in the middle of it all as their morale plummets," he wrote. "None of this is good for Twitter in the short and medium term. The real victim from all of this drama is Twitter itself.
There were a few bright spots during the quarter for Twitter. The number of users increased by nearly 9 million, and the growth was attributed to product improvements and global interest in current events.
Advertising revenue totaled $1.08 billion — up 2%, or 6% on a constant currency basis. Subscription and other revenue totaled $101 million, down 27% year-over-year, or up 7% year-over-year when excluding MoPub from the year ago period.
Twitter, in the earnings press release, said it will not host an earnings call, issue a shareholder letter, or provide financial guidance based on the pending acquisition of Twitter by an affiliate of Musk.
In a research note published Friday, Colin Sebastian, analyst at Baird Equity Research, reminded investors that advertisers concerned with their own business performance will typically cut ad spend before other expense lines.
"This also impacts digital advertising near term more rapidly than other formats, but also means recovery can/will be faster," he wrote in a research note. "Our checks have suggested that advertisers are shifting ad budgets towards more measurable and reliable formats, which we believe favors larger-scale and direct-response platforms."
He said that search from companies like Google and retail media like Amazon should "be somewhat less impacted. Meta apps probably sit in the middle — clearly impacted by macro and platform changes, but also considered more reliable advertising than other social platforms."
Twitter reported revenues of nearly $ 1.18 billion Friday, nearly flat with the $ 1.19 billion reported a year ago, and cited the pending takeover deal by Tesla CEO Elon Musk.
(2)