What we're listening to in February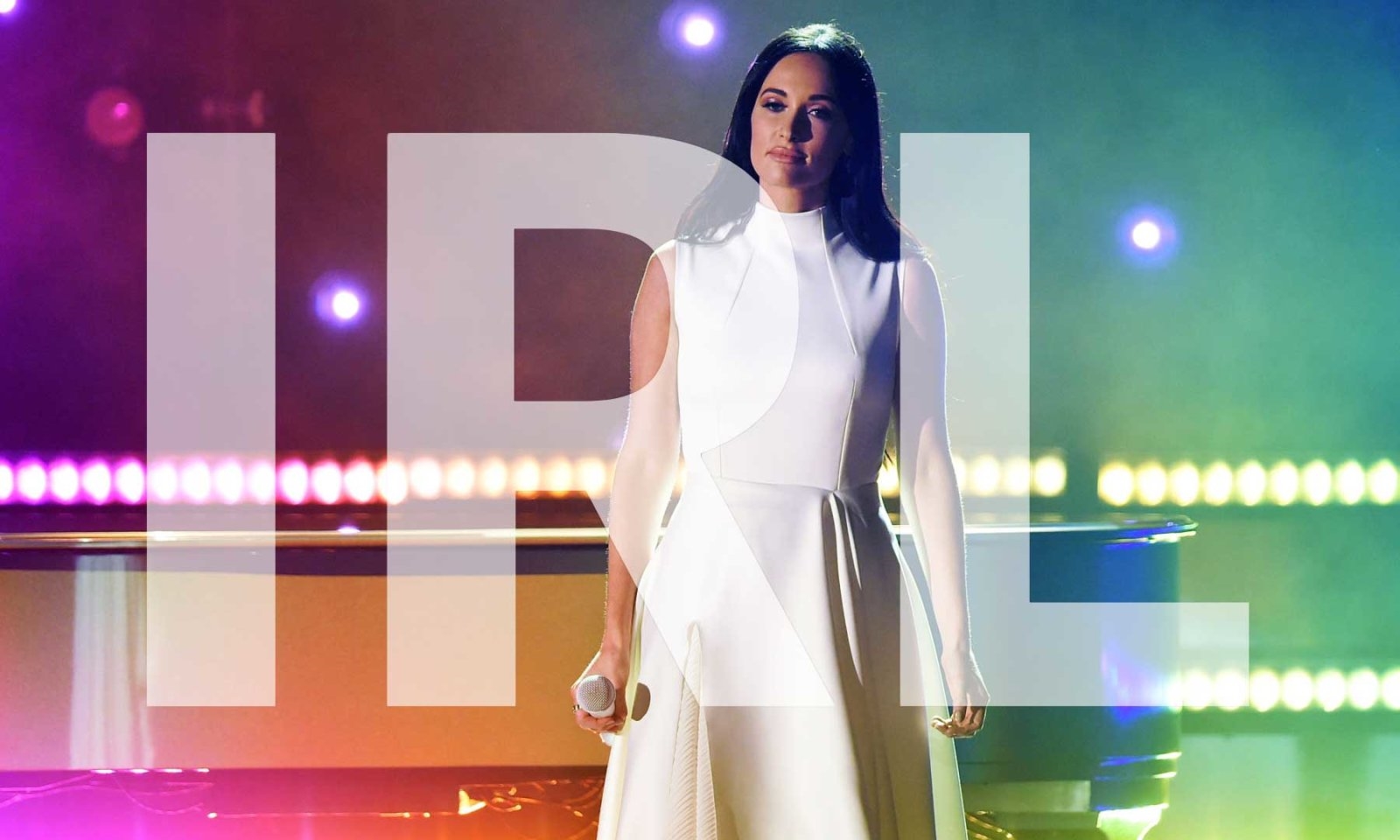 Kevin Winter/Getty Images for The Recording Academy
Senior News Editor Billy Steele confesses his love for the Album of the Year while Managing Editor Terrence O'Brien explains why Punch Up the Jam should be in your podcast rotation. Community Content Editor Amber Bouman also breaks down the thrilling fictional true crime podcast Limetown.
All products recommended by Engadget were selected by our editorial team, independent of our parent company, Verizon Media. If you buy something through one of our links, we may earn an affiliate commission.
Kacey Musgraves Golden Hour
Billy Steele
Senior News Editor
Most country music these days is terrible. I make this statement as someone who grew up on a steady diet of country and bluegrass. I have autographed pictures of Garth Brooks and Billy Ray Cyrus from when I was a kid. "Dust on the Bottle" is still a great song. However, I can easily avoid country radio these days because it's just… not good.
Kacey Musgraves is one of the few exceptions. My introduction to her soothing voice was 2015's Pageant Material (which is also a great album) so when singles for Golden Hour started to debut, I was already hooked.
Golden Hour is definitely a country album, but you won't hear a lot of driving banjo, fiddle or pedal steel. Instead, you get what Musgraves calls "galactic country." There's texture and airy openness to these songs that obviously know their roots, but also bring in elements of pop, jazz and more. Spin described Golden Hour this way: "At times it recalls the aquatic haze of Madonna's Ray of Light, and at others the open-highway rumbling of the War on Drugs," Jordan Sargent wrote back in March 2018.
I call it a breath of fresh air at a time when country music badly needs one.
Standout tracks for me include "Slow Burn," "Oh, What a World" and "Space Cowboy," but Golden Hour is truly a complete record. It's an enjoyable listen from start to finish. The album ends with "Rainbow," the song Musgraves performed at the Grammys. It's an uplifting ballad of hope, and a song that resonates with me in the uncertainty of 2019. Some may think it's odd to end a record with such a slow, low-key song, but I disagree. After a dozen songs about love, break-ups and self-doubt, "Rainbow" is like a parting wish — right down to the last line: "It will all be alright." There's a soothing optimism there I think we can all use a little of these days.
Punch Up the Jam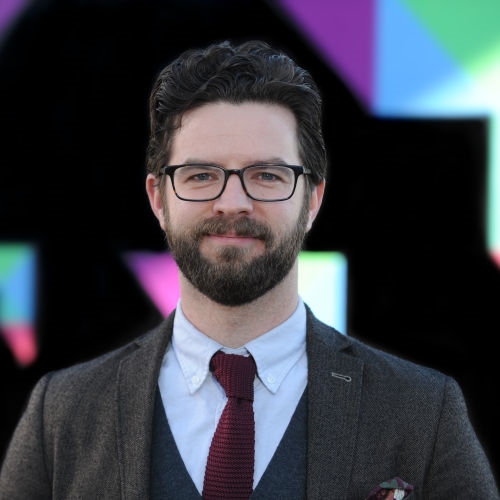 Terrence O'Brien
Managing Editor
Frankly, there was nothing about Punch Up the Jam to suggest I'd love it as much as I do.
Sure I like comedy and over analyzing pop songs (who doesn't?), but each episode culminates in a musical parody. And, let's be honest with ourselves, spoof songs are hard to pull off — there can only be one Weird Al. It's not like I was super familiar with the hosts either. Demi Adejuyigbe is a comedy writer best known as one of the hosts of The Gilmore Guys podcast (and I loathe the Gilmore Girls with every fiber of my being) and Miel Bredouw made a name for herself as a comedian on Vine before transitioning to YouTube.
But, I've been on a bit of a music analysis kick recently and decided to give it a shot, hoping that it would be satisfy a similar itch as Dissect and Switched On Pop, but maybe make me laugh along the way. The first few episodes were a little rough, but I'm glad I stuck it out, because it's currently one of my favorite podcasts. The episode about "Jesse's Girl" is an early highlight, but the show really hits its stride with Ludacris' "What's Your Fantasy."
In each episode the duo, and more often than not a guest, break down a popular song, pointing out its most ridiculous elements and shortcomings. (Trust me, you'll never heard "Friday I'm in Love" the same way after you've heard the isolated vocal.) They spend about an hour pouring over every tiny detail from the lyrics and melody to the production choices until there's nothing left to dissect. Then they debut a punch of the song which is ostensibly an improved version, but is really just a gag. For example, after realizing that "What's Your Fantasy" is really just a list of places Luda would like have sex, the song becomes an ode to exhibitionism. And "Jesse's Girl" is all about what a weird obsessive creep Rick Springfield is.
Demi and Miel have incredible chemistry, which is one of the most important requirements for a successful podcast. But they're also incredibly funny and have already developed a community rife with in-jokes and references. And most impressively they've done it all in under a year. And as the show has steadily gained traction the guests have gotten bigger (Eliot Glazer, Jon Gabrus and Paul F. Tompkins have all be on the show) and the production value of the "punch ups" has improved.
But more importantly, the punch ups just keep getting funnier and funnier as both Demi and Miel have found their voices. They're easily the closest thing we have to a new Weird Al.
Limetown
Amber Bouman
Community Content Editor
A company town in rural Tennessee. A vague biomedical goal to "gain a full understanding of the human brain." And a catastrophic event that resulted in the disappearance of 327 men, women and children. This is the mystery at the center of Limetown, a fictional podcast that follows APR investigative journalist Lia Haddock as she attempts to uncover the facts about what happened during "the Panic" ten years before.
Limetown uses many of the same techniques employed by non-fiction podcasts to provide the listener with background information: fuzzy 911 calls, clips of international newscasters reporting on the event, recorded phone calls and interviews with locals and law enforcement. But this also lends an air of credibility to the story that makes it feel a bit more real than say, the ghost stories of the Moonlit Road Podcast. As Haddock gives descriptions of her surroundings and environment, and the characters she interviews, she sounds much like the narrators of non-fiction podcasts like S-Town or Serial.
However, Limetown also excels in using background noises and scores to keep the listener in a heightened feeling of suspense. Eerie music you'd expect to hear on a Halloween CD lurks in the background, causing even typical folly sounds like footsteps or doors shutting to make you feel vaguely uneasy. Many of the episodes end with cliffhangers, which helps keep a steady amount of anticipation in the listener.
I, admittedly, consume a pretty steady diet of creepy media from true crime podcasts and horror movies to dark graphic novels and conspiracy websites but Limetown was one of the first podcasts to make me reconsider listening to it in the dark. On my walk home. Alone. Some of the events that Haddock experiences in the course of investigating Limetown put chills down my spine and had me jumping at small noises. But I'm also really impressed by the way the podcast pulls me into the story, teasing out details in each episode and giving just enough information to keep me (rather desperately) wondering what in the hell actually happened. What can I say, a mystery wrapped up in a conspiracy that involves creepy experiments? That is all kinds of in my wheelhouse.
I'm not alone in this either — two months after its July 2015 release, season one of Limetown was the number one US podcast on iTunes. Season two was released in late 2018, around the same time that Facebook announced a 10-episode series starring Jessica Biel and roughly the same time that Simon & Schuster released a prequel book. There's also a Reddit fan page that I'm currently avoiding to prevent spoilers for season two, but it apparently contains some theories that are just as spooky as the podcast itself. With only 11 full episodes (and 8 teaser episodes of roughly 1-9 minutes), it's easy to tear through both seasons. Just maybe leave a light on.
(6)