5 Self-Care Beauty Treatments to Try in 2021
5 Self-Care Beauty Treatments to Try in 2021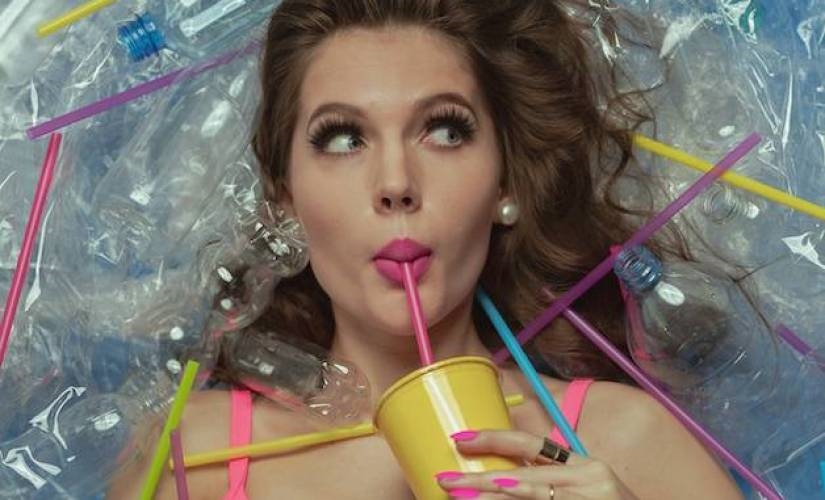 We are near to the summer months — we seemingly have some peace of mind about COVID. From the global pandemic to countless other issues, we finally have a fresh start in the new business quarter. We can take our "mental reset" to make this time better than last year's.
Our mental reset is called self-care and it's important if you want to keep working hard in the business world.

Beneficial Beauty Treatments to Try in 2021
We can move forward now with a little better certainty. One of the best ways to make a fresh and bright future for ourselves is with self-care. Some beauty treatments certainly seem like they should be on every hard-working person's menu. Choose something to treat yourself, or help someone else out by giving a self-care gift.

Here are five self-care treatments I like to call "beauty treatments." Try something out for yourself.

1. Laser Hair Removal
Perhaps one of the more common self-care beauty treatments available is hair removal with lasers. Shaving your hair can be a time-consuming nuisance? You have to supply yourself with shaving cream and plenty of razors continually, and you have to dedicate large amounts of time to manually removing each hair, just for it to grow back within a few days.
Laser hair removal is a process that helps to save you time and can even prevent hair from growing at all in the future.
The hair removal beauty treatment works by lasers attacking the hair cuticles in specific places on your body. The process essentially takes place over several months, and it involves physically zapping the hair cuticles time and time again.
After months of treatment, the hair cuticles will stop inhibiting hair growth, and you're finally left hairless in the spots of your choosing. This beauty treatment serves as an excellent convenience for individuals with large amounts of hair growth and even those who are just tired of dealing with the burden of shaving.

2. Hair Growth Systems
If you're not trying to get rid of hair on your head and are instead trying to promote hair growth, then you may want to consider using a hair growth system. There are countless different types of growing systems and products on the market, each promising to leave you with a fuller head of hair.
But some are more trustworthy than others, like revian reviews (kiierrdotcom). If every system worked for every person — there would likely be no balding women. But it's crucial that you do your research and only choose products that are suitable for your situation.
High-quality hair growth systems help to revive your hair follicles on your scalp, encouraging them to promote hair growth at a faster rate than they would naturally. The process involves placing a cap on your head that uses LEDs to awaken your hair follicles.
The process is especially recommended for thinning or balding hair, but it can be successful for anyone wanting thicker and fuller hair.
3. Skin Bio-remodeling
It's pretty much unavoidable. We're all going to get old, and our skin reveals that. Over time, your skin's production of collagen decreases, nearly causing your skin to weaken. This weakened skin shows up through fine lines and wrinkles, technically all over your body. More prominently, old age will cause wrinkles to develop over time — but this process can be slowed down by good skincare, and attention can slow down this process.
There are countless types of creams and lotions that you can apply topically to your face to help slow down the aging process, but bio-remodeling is one of the best ways to see guaranteed results relatively quickly.
After around either week of injectable treatments, you will see your face look more hydrated and younger due to increased collagen production and elastin in your skin. Overall, bio-remodeling improves the quality of the tissue in your skin, leaving you looking and feeling younger.

4. Teeth Whitening
Most businesses are headed back to work, but even if you work from home — it's still essential to maintain good hygiene. The health of your body is directly related to the health of your teeth.
Attend your regular dental hygiene cleanings and your dentist's visits to ensure that your teeth look and feel good all the time. Teeth whitening is a process that you can either do at home with the right resources (ask a dental professional) or have the whitening done professionally by your dentist or other professional teeth service.
5. Microdermabrasion
Lastly, microdermabrasion is a fun beauty treatment that you can have done at practically any professional salon. It involves nearly scraping away the dead skin cells and other debris from your pores and deep within your skin. This helps to leave your face looking younger and feeling cleaner than ever, which is especially important if you still have to wear a mask in stores or at work.
Taking care of yourself relieves stress
Whether you're physically not feeling your best or you simply want to refreshen your beauty routine, incorporating these beauty treatments into your schedule can boost your health, well-being, and overall happiness.
Whether you change your hair, try a face mask treatment or do some other beauty practice, it's best for all of us to maintain our mental and physical health in 2021.

Image Credit: ron lach; pexels; thank you!
The post 5 Self-Care Beauty Treatments to Try in 2021 appeared first on ReadWrite.
(4)