A Brief Guide to Knowledge Management for Retailers
A Brief Guide to Knowledge Management for Retailers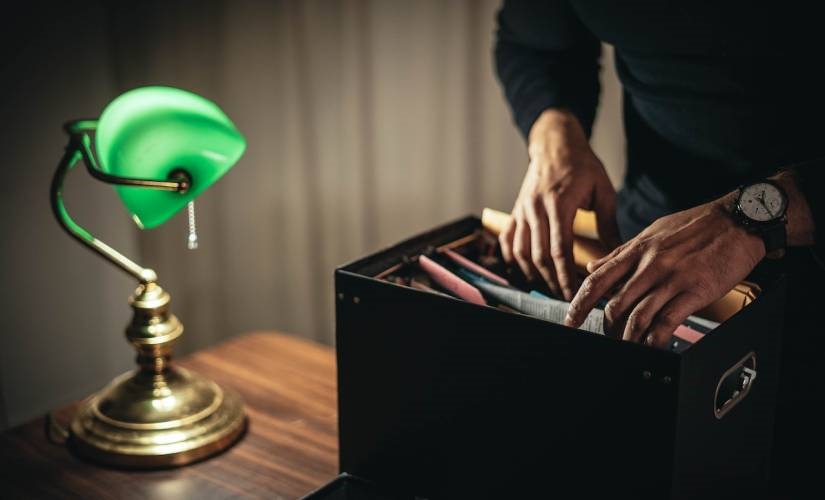 Your customers are easily able to voice their concerns and get a quick redressal of their problems. Added to this, if both the situations mentioned above are dealt with swiftly and with the least effort by the customer, then the chances of your company taking home the award for the best retail customer service offered are high.
Statista projected global retail sales to reach over $ 30 trillion by 2024. So in a highly competitive arena of retail services, it is essential to stand out with impeccable customer service. Luckily, retailers have an ultimate weapon to streamline their operations, produce a professional workforce, and provide a smooth customer service experience- knowledge management.
What is knowledge management?
Knowledge management, or KM organizes existing information within a company to make it more accessible, usable, and changeable whenever needed. KM also helps establish best practices for a company to store and share information in the future.
Knowledge management for retailers is crucial to help them set up the best practices to access and share retail knowledge and empower the workforce. Now, what is retail knowledge?
Retail knowledge is anything right from the information of products or services to the SOPs defined in a retail setting on how to deal with a client. A key attribute of retail knowledge is that more than tangible or documented information exists in the form of intellectual or data silos, confined to a few people's minds.
This leaves workers unable to tap the information when required. This is where knowledge management solutions for retailers help break the curse of data inaccessibility and supercharge data flow within any retail setting.
Why choose knowledge management for retailers?
#1 Helps with in-store self-service
Optimized self-service mediums:
It can be frustrating if the customer cannot access information about a service or a product after multiple attempts at the self-service information tabs.
Likewise, the customer service experience becomes nightmarish if the customer initiates a purchase after going through an outdated information piece. Knowledge management for retailers helps them in optimizing self-service mediums via carefully created and curated information pieces.
Customers find the relevant information to their queries in a simple, crisp, and exciting manner, elevating their overall shopping experience.
Well-trained workforce:
A well-trained workforce is a critical element of an optimized self-service system. Well-trained employees with in-depth knowledge of the information base can better guide customers to access the information they need.
Likewise, efficient in-store staff can step up and explain any aspect of data if the client encounters any problem. KM for employees helps retail outlets to add notes and other information in parallel with information pieces to help them correctly convey the relevant answers to their customers.
#2 Enables training for retail employees
Onboarding employees:
Knowledge management for retailers makes the onboarding process swift and efficient. Companies can set up training modules to help new employees quickly acquire basic and crucial knowledge and begin their work. KM for onboarding employees is in line with their expectations, as 49% of employees want to learn when and where they need to.
Since the knowledge management system consists of different directories or spaces that help in the bifurcation of data, employees can learn new information wherever they want without the requirement of any external trainer.
Re-training workforce:
Importantly, employee training is a never-ending journey. Knowledge management ensures that the workforce across all the retail outlets can access an existing product's updated training module or learn about a new product from scratch.
Additionally, knowledge management for retailers helps them control the flow of correct information if the business is spread across multiple outlets.
#3 Provides a ready repository of everything for retail employees
Quick access to data:
A retail setting consists of a wide range of complex information. Guides of different products and services, information on the latest products, procedures to handle a customer, method of auditing inventory, and the list is never-ending. Knowledge management for retailers helps in organizing all this critical information and makes it accessible to the employees.
Knowledge management software also breaks data silos and helps employees record their customer experience or explicitly acquired information to benefit the workforce. Along with this, employees have the freedom to flag any data for management to review. This keeps the knowledge base free of irrelevant information pieces.
Multilingual data:
Retailers no longer have to worry about expanding operations in areas with language barriers. KM allows multilingual data support that empowers employees to access data in their preferred language. Employees can then better help customers in regional languages with multilingual support for customer queries.
Customer data:
Customization is the key to standing out from the crowd. Knowledge management systems integrate data from CRM systems to offer deep insights into the customer. Based on this, employees can upsell relevant products to customers enlightened by their buying history. Such a personalized shopping experience promotes customer loyalty, as 80% of customers are likely to buy from a company that provides a tailored experience.
#4 Effective systems for updating knowledge
Weeds out irrelevant information:
An unorganized information base within retail settings adds new information to the existing one. It leads to outdated information still being part of the information base in the forms of files, Excel spreadsheets, media, etc., and accessible to anyone.
Here, the probability of unwanted and outdated information creeping up is high since there is no way to ensure the complete removal of data from the scattered database.
On the flip side, knowledge management for retailers makes the knowledge base the 'single source of truth without any worries of irrelevant information overshadowing relevant ones.
Simple and efficient systems for updating knowledge:
A centralized knowledge base for a retail company ensures a quick and smooth process of updating knowledge. Administrators can quickly locate the knowledge piece that needs to be updated and can update the information. This leaves no trace of redundant information that can misinform the workforce or the customers.
#5 Interactive use of AI for enhanced store experience
Interactive chats:
AI has been redefining how customers interact within a retail setting. With deep insights into customer habits, buying history, and shopping preferences AI chats offer personalized solutions to enhance customer experience. After browsing the knowledge base, the AI will show a customer looking for a new washroom accessory narrowed-down search results.
AI insights:
Another advantage of knowledge management for retailers is that the insights from an AI-driven knowledge base help retailers understand their customer's buying habits. Retailers can then reiterate their strategies to capture customer attention and push various products.
AI-powered knowledge management (by knowmax.ai) offers quick resolution queries to the in-store workforce to swiftly locate the most asked questions. Further, analytics of the knowledge base helps administrators monitor the relevancy of the data and, most importantly, most assessments of popularly accessed knowledge pieces.
Featured Image Credit: Photo by Dziana Hasanbekava; Pexels; Thank you!
The post A Brief Guide to Knowledge Management for Retailers appeared first on ReadWrite.
(6)