Acer's cloud gaming Chromebook is a solid laptop, even if you don't game
Google is trying to make Chromebooks built for cloud gaming
ASUS, Acer and Lenovo built Chromebooks optimized to run services like GeForce Now.
One part of Google may have given up on cloud gaming, with Stadia set to be discontinued in a few months. But on the ChromeOS team, there's a whole new initiative to try and push back on the whole "you can't game on a Chromebook" thing. Today, Google — along with a handful of hardware and software partners — are announcing what it calls "the world's first laptops built for cloud gaming."
Stripping back the hyperbole, what does this mean in practice? After all, the whole point of cloud gaming is that you don't need superpowered hardware to enjoy high-quality games — many existing Chromebooks can run cloud gaming services just fine. That said, the new laptops announced today are quite a bit different than your average Chromebook.
At a high level, Google says that it focused on a handful of hardware features to differentiate these laptops, including large displays with high refresh rates, keyboards with anti-ghosting tech (and RBG keyboards in some cases), WiFi 6/6E cards and generally high specs.
Three new laptops from ASUS, Acer and Lenovo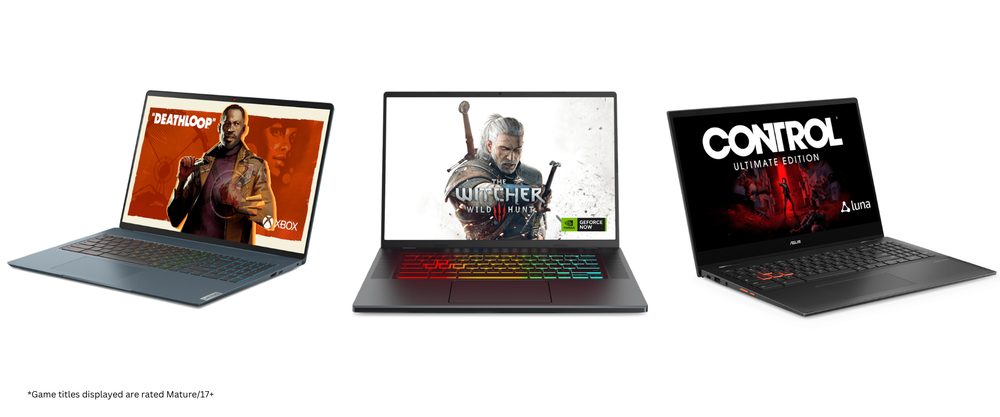 ASUS, Acer and Lenovo all announced new computers today as part of this push. First, the Acer Chromebook 516 GE features a 16-inch IPS screen with a 2,560 x 1,600 resolution and 120Hz refresh rate, along with an RBG anti-ghosting keyboard and 12th-gen Intel processors (up to a Core i7). It's also equipped with a gigabit ethernet port, two USB-C ports, a USB-A port and HDMI. Finally, it has DTS audio via two upward-facing speakers and two more downward-facing speakers on the underside of the laptop. Acer will offer a number of configurations, but the first will be at Best Buy this month for $650 — it'll include a Core i5 processor, 8GB of RAM and 256GB of storage via its NVMe SSD.
ASUS' offering is a little different — the Chromebook Vibe CX55 Flip has a 15.6-inch display that maxes out at 1080p, but it's a touchscreen and it has an even higher 144Hz refresh rate. As the name suggests, the CX55 can flip around into "tablet" and "tent" modes, like many other ASUS Chromebooks. It doesn't have RGB lighting on the keyboard, but it does have a rather distinctive orange trim, including around the crucial WASD keys; it also has 1.4mm of travel.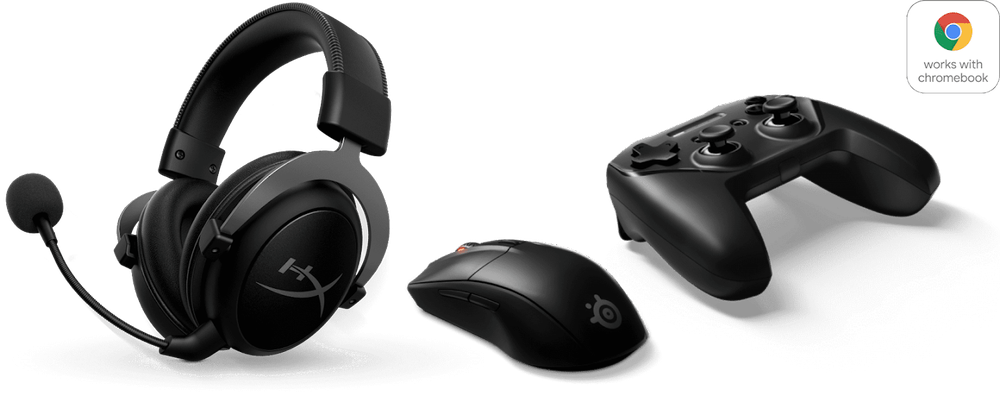 Engadget is a web magazine with obsessive daily coverage of everything new in gadgets and consumer electronics
(10)