Adobe Forecasts Mobile To Drive 27.2% Of $124B In Holiday Online Sales
Adobe Forecasts Mobile To Drive 27.2% Of $124B In Holiday Online Sales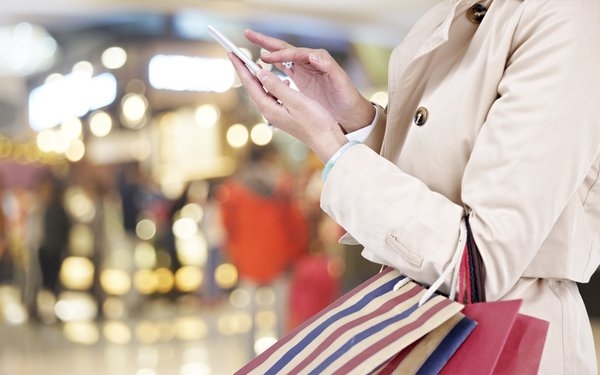 Adobe released its holiday forecast Thursday, estimating that consumers will spend $124 billion online this year — about $1 for every $6 spent overall.
Thanksgiving Day is forecast to bring in $3.3 billion, while Black Friday will bring in $5.9 billion and Cyber Monday, $7.8 billion. The five days between Thanksgiving and Cyber Monday are forecast to drive $23.4 billion — about 19% of total holiday revenue.
Voice search will help shoppers make purchases on a variety of channels. Adobe estimates that 47% of consumers conduct product searches using voice search, 43% create shopping lists, and 32% do price comparisons. Other reasons to use voice include researching store information, checking for deals and promotion, and placing one-time orders for delivery.
Adobe suggests that marketers should ensure mobile campaigns are in order. Improved smartphone checkout processes can increase revenue by 7.3%, because there is a $9 billion gain overall if cart abandonment rates fall to desktop levels.
Smartphones are on track to drive 48.3% of retail visits and 27.2% of revenue — up 11.6 year-over-year. That compares with desktop visits at 42.9% and revenue at 63.1%, and tablets visits at 8.8% and 9.6% in revenue.
Top-performing channels in the third quarter of 2018 compared with a year ago include direct traffic, up 36%, although visits were down by 18%. Organic search in the third quarter of 2018 rose to 23%, and paid search increased by 3%. Social networks fell by 11%, display gained 4%, email rose 8%, and referring domains rose by 15%.
Adobe expects that the most in-demand products drive disproportionate revenue. About 1% of product SKUs is estimated to drive 70% of online sales during the holiday, some 54% on average.
The three-hour period that drives the most sales for Cyber Monday comes between 7 p.m. and 10 p.m. Pacific Standard time. These three hours have a conversion rate of 7.3%, making the average visit worth $9. But consumers typically spend 26% more on average on the day following Cyber Monday, according to the data. They also are willing to spend 5% more on shipping and 18% more on returns compared with the rest of the year.
Adobe also lists the best day to do online shopping based on a specific product, which means that marketers need to prepare search ads. Sporting goods typically go on sale for 13% on Thanksgiving Day.
Computers are 16% off on Black Friday, along with tablets at 33% off and televisions at 22% off. Apparel at 22%, appliances at 18%, and jewelry at 5% are on hot on November 25.
Cyber Monday is the best day to save on toys, at 19% off.
(10)