All The News That's Fit For Ears: NYT Unveils 'Voice' Initiative
All The News That's Fit For Ears: NYT Unveils 'Voice' Initiative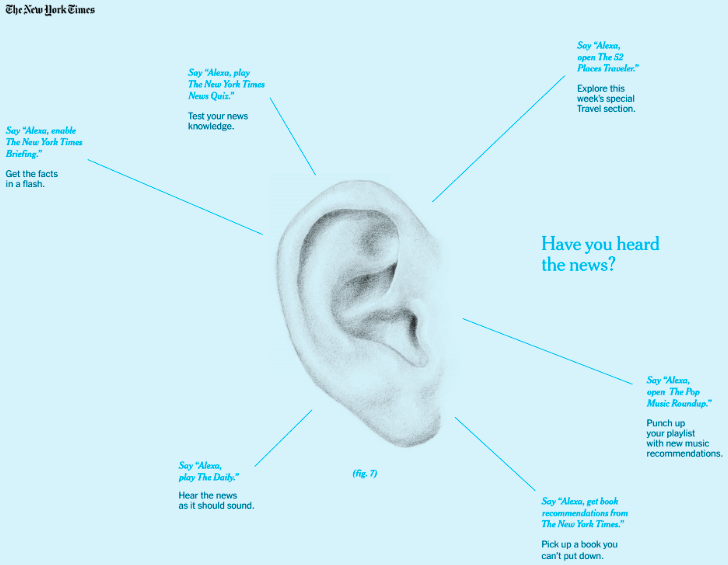 The New York Times this morning announced new "voice" initiatives, including some that will launch in its Sunday New York Times print edition featuring Alexa prompts that readers can use to hear more about stories across its Travel, Music and Books sections.
"On weekdays, The Times will deliver a short news briefing, hosted by Michael Barbaro of 'The Daily,' to Alexa-enabled devices," the paper said in an article announcing the initiative. "Listeners can enable the skill by saying, 'Alexa, enable The New York Times Briefing.' Once enabled, to hear the top stories of the day, listeners just need to ask, 'Alexa, what's my Flash Briefing?' or 'Alexa, what's in the news'?."
The effort will also feature some native content offerings with The Times' T Brand Studio's sponsor Audi.
(11)