Amazon Begins Same-Day, 'Near Me' Deliveries: Partners With GNC, PacSun, Others
Amazon Begins Same-Day, 'Near Me' Deliveries: Partners With GNC, PacSun, Others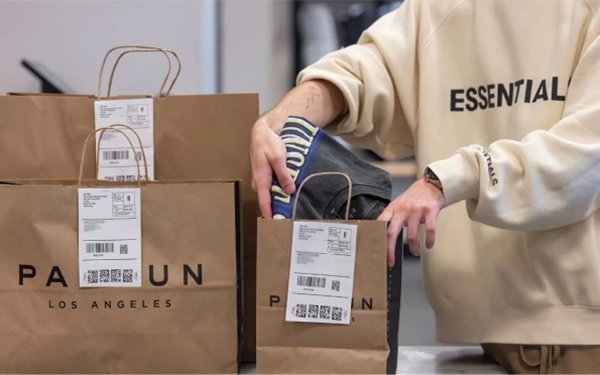 Amazon began focusing more on local ads in June. Now the company is partnering with GNC, PacSun, Diesel, SuperDry, and other retailers to compete with Google's "near me" service. The move offers consumers same-day purchase and delivery services.
Locations are dependent on each individual retailer's footprint. For example, PacSun same day delivery is available in Boca Raton, Dallas-Ft. Worth, Houston, Philadelphia, and Seattle. Amazon made the announcement on Monday. The service for other retailers also is available in Las Vegas, Miami, Phoenix, and Scottsdale.
Items available for same-day delivery are marked as eligible for delivery "today." To get items by 9 p.m. the same day, order must be made in the morning, typically before noon. The service is free for U.S. Prime members who spend $25 or more on eligible items. If the order is below $25, the Prime member has the option to pay a delivery fee of $2.99 per order.
Additional retailers joining the service in coming months include Sur La Table and 100% Pure.
Fast delivery speeds from nearby online purchases are not new to retail. Other retailers offering same-day delivery include Target, and Walmart. On-demand delivery also includes DoorDash, Instacart and others.
Amazon, earlier this year, launched a program that lets Prime members buy items on non-Amazon ecommerce sites just as they would on Amazon.com. The program includes an easier checkout process and free delivery of many items. Some as early as next day.
Amazon has an 18% stake in Rivian, which makes electric vehicles. While the vehicles now officially hit the streets, Amazon has been testing deliveries with preproduction EDVs since 2021, delivering more than 430,000 packages across 90,000 miles, according to some reports.
Rivian produces the electric delivery vehicles in a former Mitsubishi Motors factory. Amazon expects to have thousands of electric delivery vans on the road across 100 cities by the end of the year and about 100,000 in use nationwide by 2030.
Amazon began focusing on local ads in June. Now its partnering with GNC, PacSun and other retailers to compete with Google's "near me" service.
(24)