Amazon Uses Search, Purchase Data To Send Free Stuff
Amazon Uses Search, Purchase Data To Send Free Stuff
Amazon recently sent me two free offers for various products, and after reading a recent report from a media outlet it got me thinking about this new way to use search and location data. It's not really new for companies to use their own email and search history to attract new business from consumers by giving them free stuff, but I've received two of these offers in the past 30 days.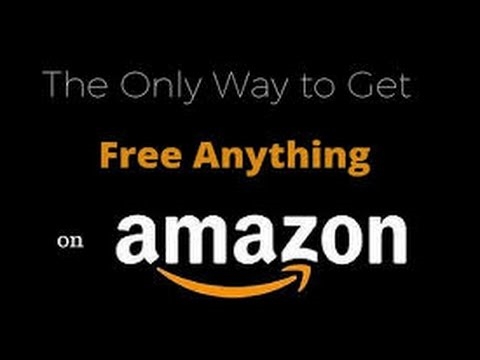 For the music service, it is 90 days of a free music trial, which they hope will turn into a subscription. For ordering a product that couldn't be delivered, I earned a $10 gift credit to my next order from Amazon Restaurants.
eMarketer estimates that Amazon will generate $7.23 billion in digital ad revenue in the U.S. in 2019, behind only Google at $47.89 billion and Facebook at $27.57 billion. The company will control a small slice of the overall U.S. digital ad-spending pie at 5.5.% in 2019, but that share will grow to 7% in 2020.
There are other things Amazon can do in the meantime to grow its market share. An Axios article published last week provides details of how Amazon is testing a program that would allow brands to send free samples to its customers, with the recipients targeted based on their browsing and purchase history.
I have been getting free offers from Amazon, not the merchants that sell on its site. Of course, there is a subscription requirement if you don't quit within a specified time frame.
David McCabe and Sara Fischer make an excellent point. Amazon has the purchase and logistics data on more than 100 million Prime service subscribers to offer product samples that could become more effective than display ads on Facebook or search ads on Google for certain kinds of services and consumer packaged goods brands.
Amazon uses its machine-learning technology based on Amazon data and consumer buying habits to send new product samples to consumers.
The tip came from a job listing in November for a "BizTech Leader" on the Amazon Jobs site in which the company was looking for a sampling specialist.
The post reads: "Targeted Product Sampling is an Amazon advertising product that leverages Amazon's customer data to allow brands to put their products in the hands of the right customers to drive product awareness and conversion. Operating as a true start-up, we are reinventing how customers discover and try new products on Amazon through various formats of sampling."
Prime Samples, for example, is a benefit of being a Prime member that enables the consumer to try samples of products such as cosmetics, gourmet snacks, pet food, and more.
(13)