Apple's latest doc is about unsung music legend Bert Berns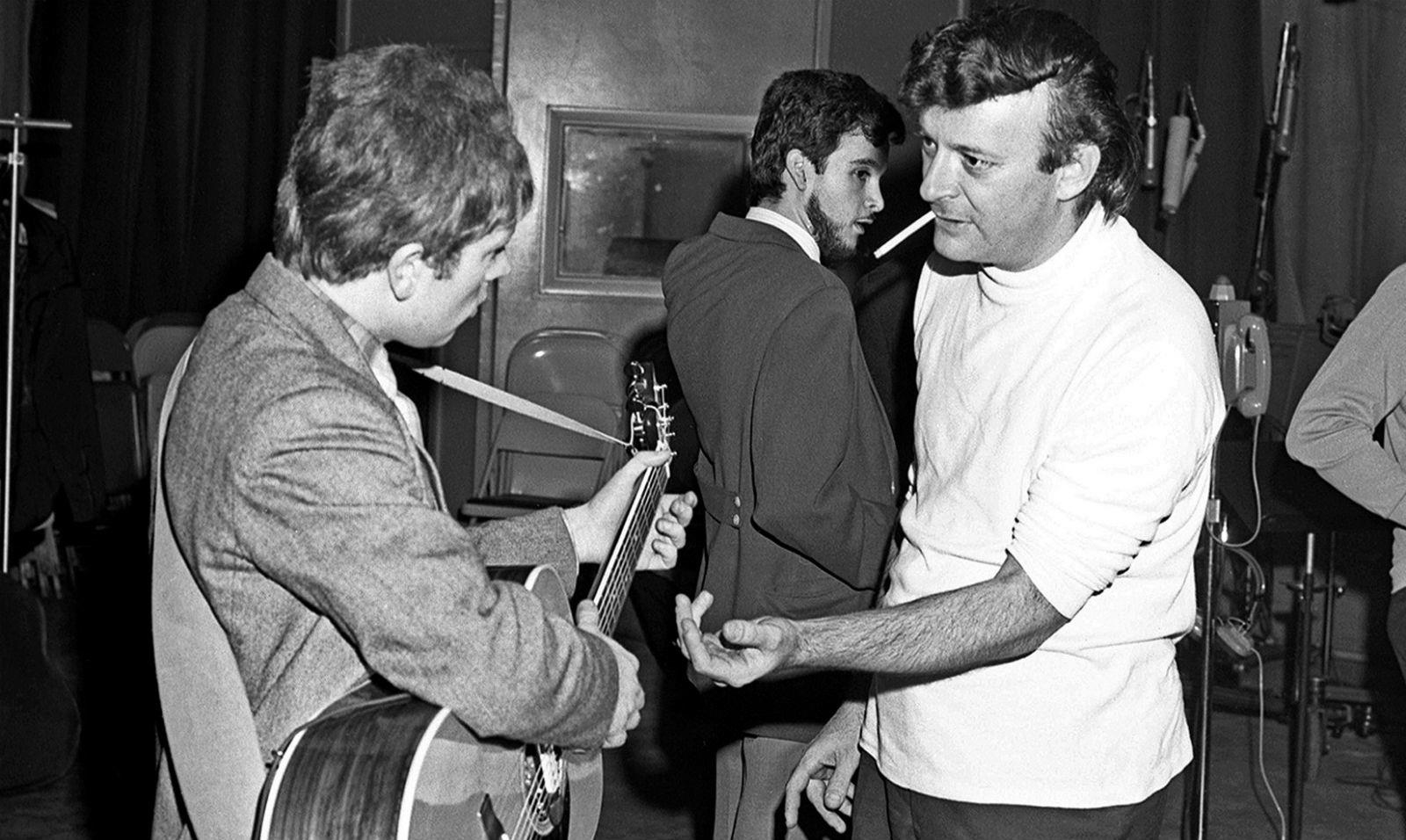 Apple's latest video exclusive is another documentary on a lesser-known music maestro. Just days after the premiere of its Clive Davis feature, its unveiled the trailer for Bang! The Bert Berns Story. The Beatles, Van Morrison, and The Rolling Stones have all sung Bert Berns' compositions. Yet, the man himself never received the canonization granted to his peers. This despite the fact that most people have probably heard Berns' biggest hits, such as Twist and Shout, I Want Candy, and Piece of My Heart.
The documentary, co-directed by Berns' son Brett Berns, also dishes up plenty of juicy details about the mob's dalliances with the music business. And, it features a who's who of rock aristocrats: Steve Van Zandt narrates the proceedings, and Paul McCartney, Keith Richards, and Van Morrison all pop up to discuss Berns' neglected legacy.
Apple has already served up a number of documentaries for users of its music streaming service, and it's showing no signs of slowing down. In December, it debuted 808: The Movie (a feature on the iconic drum machine). Then, in June, subscribers got their hands on Puff Daddy's Bad Boy Records doc. Plus, an exclusive behind-the-scenes documentary on Pink's upcoming album will hit Apple Music on October 13th. That also happens to be when the critically acclaimed Bang! will arrive.
Meanwhile, Apple's larger video strategy is built on big names and big money. Unlike its docs, however, the headliners in its current line-up have done little to boost its critical cred. Whereas, Amazon and Netflix boast Oscar and Emmy-winning films and TV shows among their ranks, Apple has thus far served up a lukewarm take on Shark Tank featuring Will.i.am and Gwynie (Planet of the Apps). And, there's its stale on arrival Carpool Karaoke series. The company will be hoping the executive talent it poached from Sony Pictures Television, and elsewhere, can help it muster up some pop culture behemoths of its own.
(22)