AppsFlyer Introduces Performance Index For In-App Purchases
AppsFlyer Introduces Performance Index For In-App Purchases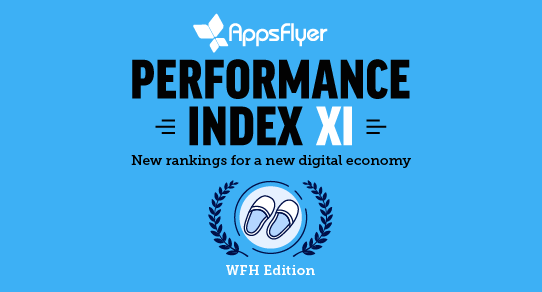 Marketers now have the ability to measure purchase events and performance based on in-app purchases (IAP). Based on the sufficient scale of marketers measuring purchase events with AppsFlyer, the company, for the first time, has managed to create an IAP Index with statistically significant results.
The Index is based on the share of paying users' metric, also known as install-to-purchase conversion rate, since most apps rely on in-app purchases to drive revenue.
AppsFlyer includes the IAP in its 11th edition of the Performance Index, released Wednesday. Think of it as a report card on mobile media. The IAP Index, along with other new data, such as the in-app advertising (IAA) Index, gives marketers a more comprehensive view of the mobile advertising industry.
The new rankings provide information for apps in a freemium-driven ecosystem in which apps make money primarily through in-app purchases and in-app ads.
In the IAP index, Google Ads leads the global Android power ranking, thanks largely to its scale and to its performance among Non-Gaming apps.
In the Power Ranking for the IAP Index on Android, Facebook Ads came in at No. 2, followed by Snapchat, IronSource, Utility Ads, AppleLovin, Mistplay, Ocean engine, Twitter, and TikTok for Business round out the top 10.
Top performers also include Apple Search Ads, which ranked No. 3, and Snapchat, which ranked No. 4 in the global cross-platform power ranking.
The Non-Gaming cross-platform rankings put a spotlight on the success of Twitter at No. 5 on Android and No. 6 on iOS. TikTok for Business came in at No. 4.
In Gaming, Facebook took the top spot for cross-platform rankings. Google took No. 1 in Action, Snap took No. 2 in Simulation, Apple Search Ads took No. 3 in Simulation, and Unity Ads took No. 3 in Action, Arcade, and Strategy.
Overall, the three Gaming powerhouses — ironSource, Unity Ads, and AppLovin — outranked by Snap and Apple Search Ads as a result of a higher share of paying users.
The impact of COVID-19 on media source rankings was marginal, but Apple Search Ads experienced impressive growth and performance, according to the report. AppsFlyer cites the need for marketers to increase app store optimization as the reason for the organic growth during the pandemic.
(2)