Assassin's Creed Origins Title Update 6 Adds New Difficulty Options and More
Assassin's Creed Origins Title Update 6 Adds New Difficulty Options and More
Big changes are afoot in Assassin's Creed Origins today, as Title Update 6 brings in a host of new options and tweaks designed to make your adventure in Ancient Egypt even better. Smoother performance, better Hippodrome rewards, and a rebalanced economy are just a few of the improvements arriving with today's update, but the biggest changes let players customize how hard the world around them hits back.
Players looking for a tougher challenge can now ratchet the difficulty up to Nightmare level, making Egypt's phylakitai, bandits, and wildlife more formidable than ever. At the same time, players who want to explore Egypt without fear of getting flattened by powerful enemies can activate an auto-leveling option, which scales enemies to Bayek's level, instead of setting them based on the region in which the enemies appear. Here's just a sampling of some other notable changes:
• Added customization options for Hood, Hair, and Beard in the Gear menu
• Improved various cinematic transitions
• Tweaked sensitivity of Hippodrome controls
• Fixed an issue where Senu could pass through the world
• Fixed damage caused to NPCs with torches
• Fixed some loading issues while using Senu
• Added a friends-only pictures filter in the World Map
• Adjusted the balance of the economy by reducing the price of some Animal Goods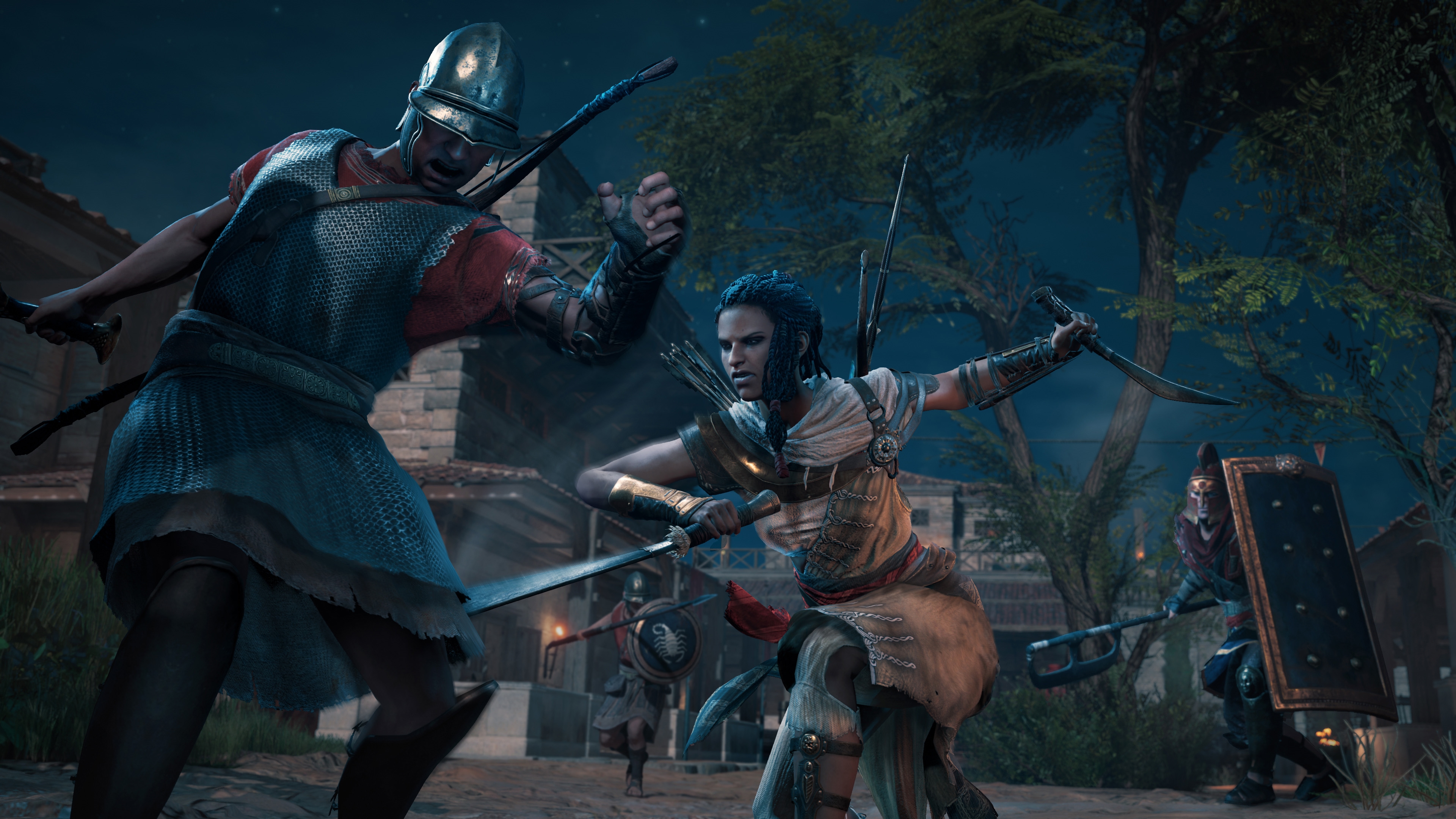 That's just the beginning of what Title Update 6 is bringing. For a full list of changes in Title Update 6, visit the official Assassin's Creed Origins site.
Assassin's Creed Origins is available now on PS4, Xbox One, and PC. For more on the game, check out our previous Assassin's Creed Origins coverage.
The post Assassin's Creed Origins Title Update 6 Adds New Difficulty Options and More appeared first on UbiBlog – Ubisoft®.
(14)