Canon R6-II hands-on: Faster, more resolution and reduced heating issues
Canon EOS R6 review: A perfect hybrid shooter with a big video flaw
The 10-bit 4K video is great, but overheating limits its usefulness.
With the launch of the EOS R6, Canon finally seemed to have a camera that could live up to the potential of its RF-mount system and take on rivals. With a 20.1-megapixel sensor much like the one on its pro-level 1DX Mark III DSLR, along with in-body stabilization, Dual Pixel autofocus and 10-bit 4K 60 fps video, it has killer specs for a $2,500 camera.
It looked like Canon had got everything right, but then reality set in. While the small body handles great, it doesn't dissipate heat well, which limits the camera's use for long shooting sessions. On top of that, the video dynamic range is below rival Sony and Panasonic models that cost less.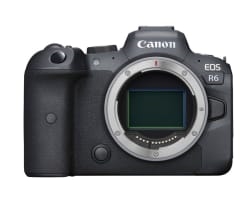 Pros
4K 10-bit video
5-axis stabilization
Flip-out display
Compact size
Top-notch video and photo autofocus
Good image quality
Cons
Overheating issues
Middling dynamic range
Lousy menus
Micro HDMI port
Canon released the R6 at the same time as its much buzzier, 8K-capable R5 and both are powerful mirrorless cameras. But while the R5 is an expensive, relatively niche camera, the R6 has plenty of competition in its price range. The R6 does have a few aces up its sleeve, however, so let's dive in to find out how it measures up.
Video
Let's start with the most controversial part of this camera: video. In general, Canon has delivered here with the R6. It shoots sharp 4K 60p video internally that's supersampled from 5.1K with just a small, seven percent crop. You also get Canon log and HDR shooting modes, both of which work in 10-bit to give you the maximum dynamic range and flexibility for editing.
This is a huge improvement over the EOS R, which disappointed video fans with limited 4K recording options that only goes up to 30 fps with 10-bit color and has an awful 1.8 times crop that turns a 50mm lens into a 90mm lens. By contrast, the R6's video specs should elevate it to a top pick that's right up there, or even past, similarly priced Nikon, Sony, and Panasonic models.
However, there's one large caveat: overheating. At around room temperature, you can shoot 4K at up to 30 fps for just 40 minutes, or 4K 60p for 30 minutes before the camera will shut down. That might not sound too bad for normal shooting, especially since the R6 also has a time-based 30-minute recording limit.
The problem, though, is that after it stops, you have to wait a long time — often ten minutes or more before shooting again. And even after that, it might shut down again after just a few more minutes of recording. Most mirrorless cameras can suffer from overheating in certain circumstances, but not to this extent. To top it off, shooting a lot of photos can also affect your video shooting time. All of that makes it highly impractical for events, interviews or other situations where you might need to shoot long, continuous takes.
You can avoid many of the overheating issues by shooting video to an external recorder like Blackmagic's 12G Video Assist or the Atomos Ninja V. Those will let you shoot unlimited 4K 24p video or just under an hour of 4K at 60 fps, according to YouTuber and creator Gerald Undone. But you shouldn't have to buy more hardware to get the same features built-in on other cameras.
The overheating is a shame, because otherwise, the R6 is a versatile camera for video. The small size and flip-out screen are great for vlogging or run-and-gun shooting. Canon's Dual Pixel autofocus worked great for my video, locking onto my subjects with minimal focus hunting for action shooting or B-roll situations. This system has been the best in the game for years, until Sony came along with the A7S III.
Plus, the in-body stabilization, combined with a stabilized lens, really steadied out any handheld shooting. It can't replace a gimbal, but it acceptably smoothed out my walk-and-talk vlogging.
As for image quality, the downsampled 4K video is extremely sharp. Skin tones are pleasing and colors are accurate, particularly in C-Log mode. Unfortunately, the dynamic range doesn't quite measure up to Panasonic's S5 or Sony's A7 III. All that said, with C-Log and 10-bit recording, the R6 still gives you lots of color grading options and support for HDR video to improve footage in post-production.
Aside from the overheating, there are a couple of other small flaws. You can shoot 1.6 times cropped 4K video with Canon's APS-C EF-S lenses and an adaptor. However, the 20.1-megapixel sensor doesn't support full 4K resolution when you do that, so it's slightly softer than the full-frame video. By contrast, both the S5 and A7R III offer cropped 4K video at full resolution in case you need to zoom in to your subject without changing the lens.
Also, the EOS R6 only has either fully manual or fully automatic video shooting modes, with no aperture or shutter priority options. I like shooting with shutter priority, and the EOS R6 would work particularly well in that mode. That's because it has new aperture settings that go down to 1/8th of an f-stop, so it would have been able to smoothly change the iris when the light changed. This feels like a bit of a wasted opportunity by Canon.
Body and handling
It's been about two years since Canon launched the full-frame mirrorless RF mount system used in the R6, so it's a good time to assess the program. The EOS R came out with four lenses, and all of them but one cost $1,000 or (a lot) more. Since then, it has released a total of 15 lenses ranging in price from $400 to $3,000, including standout models like the $1,100 RF 24-105mm f/4L IS USM (used to take video and photos in this story), the $500 RF 24-105mm f/4-7.1 IS STM budget zoom, the $500 RF 35mm f/1.8 IS Macro STM and, on the high end, the outstanding $2,300 RF 50mm f/1.2 model (baby pictures shot with this lens). So, in just two years, Canon has developed a respectable lens lineup.
Gallery: Canon EOS R6 full-frame mirrorless camera
Moving on to the camera itself, the R6's body is relatively light at just 680 grams with a battery and memory card — that's just 20 grams more than the EOS R. It's quite a feat, considering that it now has an in-body stabilization system and extra card slot that the original lacked. However, the fact that all those things have been stuffed into a similar-sized body no doubt contributed to this heating problem.
It has a perfect-sized grip, so I could carry it and shoot with full confidence. And the EOS R's gimmicky touch bar has been thankfully killed and replaced with a classic joystick that's much easier to use. You get all the buttons and dials needed for full manual control and if you're not happy with the stock setup, you can reprogram any button to do whatever you want.
In place of the R5's top display, the R6 has a simple mode dial. Frankly, I prefer that setup — it makes it easier to switch between the different shooting and video modes. All told, the R6 feels and handles great.
When you dive into the menus, though, things aren't so nice. While even Sony has improved its historically lousy menus with the A7S III, Canon hasn't changed its ponderous and confusing system for a decade. The A7S III and Panasonic's S5 offer tabbed menus that let you navigate quickly and see where you are, but Canon's system forces you to go through each page to get to a given setting. The best thing to do is to program the camera to avoid it altogether.
As with the EOS R, the touchscreen flips out and rotates, letting you operate it from any angle, including toward your own face. And unlike the majority of Sony cameras (apart from the A7S III), the display supports touch for all functions, including autofocus tracking, quick menus and the main menu.
If you prefer to shoot with an electronic viewfinder, the R6's OLED EVF is sharper than the one on Panasonic's S5, with 3.69 million dots compared to 2.36 million. I think that's a sweet spot for a camera in this price range, and it's noticeably brighter and clearer than the one on the S5.
As for storage, the dual high-speed SD memory card slots are fast enough for this camera. They don't deliver the insane speeds of CFExpress cards, but you won't pay the insane prices, either.
Canon's new battery for the R6 is also a great addition, as it has more capacity than its predecessor, but it works with the older EOS R and many Canon DSLRs, and vice-versa. That gets big points in my book, as I can use all of my previous Canon batteries in the new camera and still charge the new battery in my old chargers.
Finally, you get a full array of ports, including microphone and headphone jacks, plus a USB-C port for file transfers, charging the battery and extending shooting times. Unfortunately, it has a micro rather than a full-sized HDMI port, so if you do use an external recorder, you'll need to take care not to damage the cable or port.
Photography
If photos are more your thing and video is a side gig, the R6 is a top-notch pick. To start with, it can shoot at a superb 12 fps with the mechanical shutter or 20 fps in silent electronic mode with continuous autofocus enabled. Canon's Dual Pixel hybrid phase-detect autofocus system is reliable and faster than ever for photos. In tricky situations with moving subjects, it can nail focus consistently, making it great for everything from sports, portraits, street shooting and more.
The AI-powered body-, eye- and face-tracking is faster and less laggy than any other Canon camera I've tried, and it now locks onto subjects nearly as well as Sony's autofocus. On the whole, it can better keep up with subjects than past Canon cameras, and is less fooled if they move out of frame or turn around. It now supports animal eye AF and does it surprisingly well. As it stands, Canon and Sony are neck-and-neck when it comes to autofocus for photography, and far above other rivals.
The EOS R6's in-body stabilization system is also highly effective for photos. Canon claims up to 8 stops of shake-reduction with supported lenses, and I got sharp shots down to an eighth of a second with a stabilized lens. That alone will give you more sharp photos in low-light situations.
Gallery: Canon EOS R6 camera sample images
The 20.1-megapixel sensor also helps in that regard. Yes, it has less resolution than the Panasonic S5 and Sony's A7 III. But the larger pixels can also take in more light, and I got usable images right up to the normal 25,600 ISO range in RAW mode, with noise becoming excessive in the expanded settings above that.
JPEGs have good levels of detail without excessive sharpening, though slightly less than the aforementioned A7 III or S5. However, skin tones are more pleasing than other full-frame cameras I've tried lately, and color accuracy is top-notch. RAW images also retain more detail in shadows, making it easier to edit images should you underexpose them. It's far better than the EOS R in that regard.
Wrap-up
The EOS R6 exceeded my expectations in most areas, and while it's definitely an issue, I don't think the overheating is a deal-breaker for many hybrid shooters that will take stills and capture video. However, you should carefully consider your needs, because there are plenty of other full-frame mirrorless cameras from Nikon, Sony and Panasonic at or below the R6's $2,500 price.
If you plan to use it for classic video production, shooting continuously for no more than about 10 minutes, it's great — better than other models in its price range, though Panasonic's S5 is close. For photography, it's an awesome camera with autofocus that beats rivals like the Nikon Z6, and is bested only by Sony's A7 III.
However, if you do event videos or longer interviews, don't get the R6, get another camera instead. Otherwise, the overheating could be a real handicap that literally stops you from shooting. That's too bad, because it mars a camera that's nearly perfect.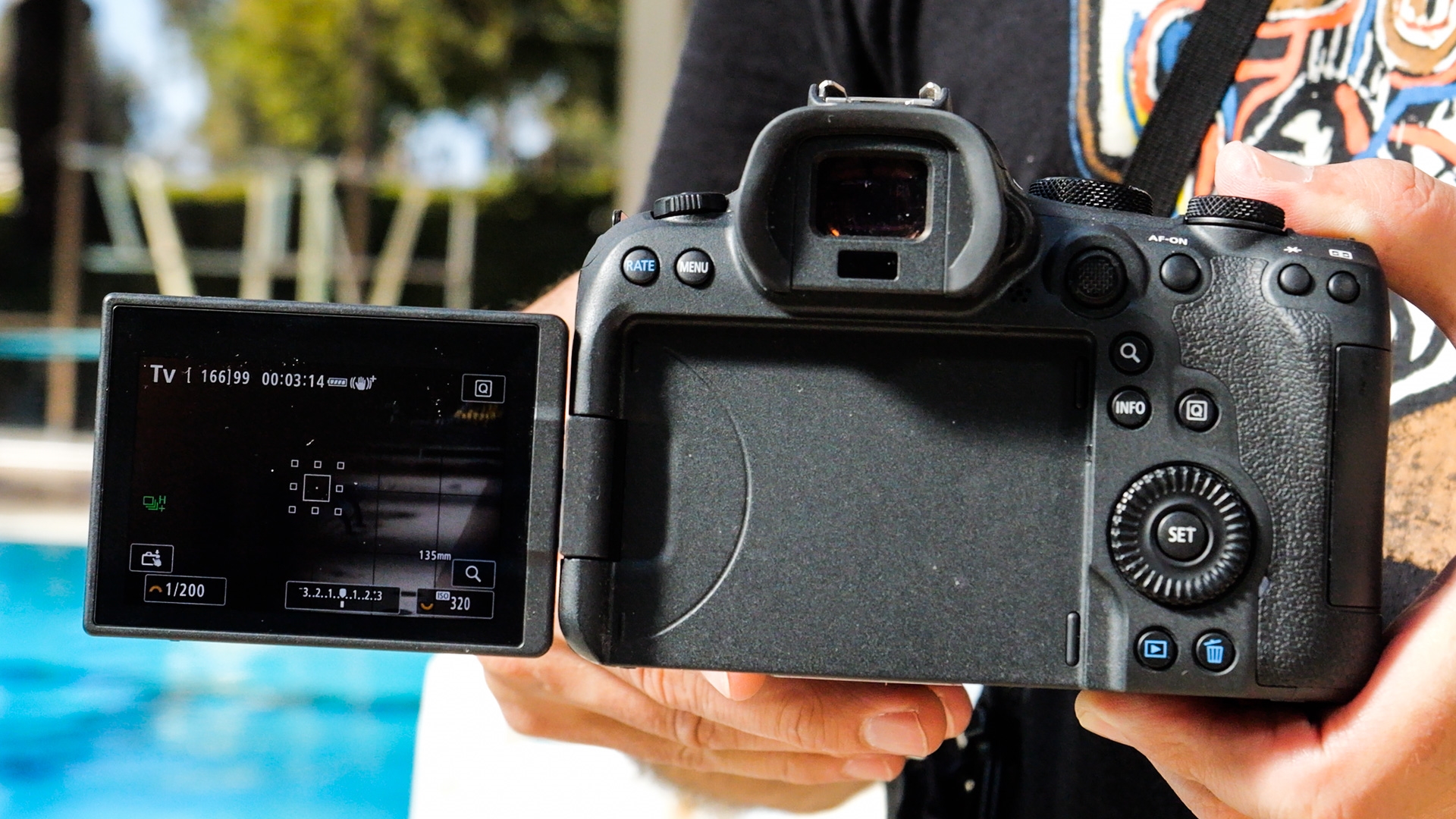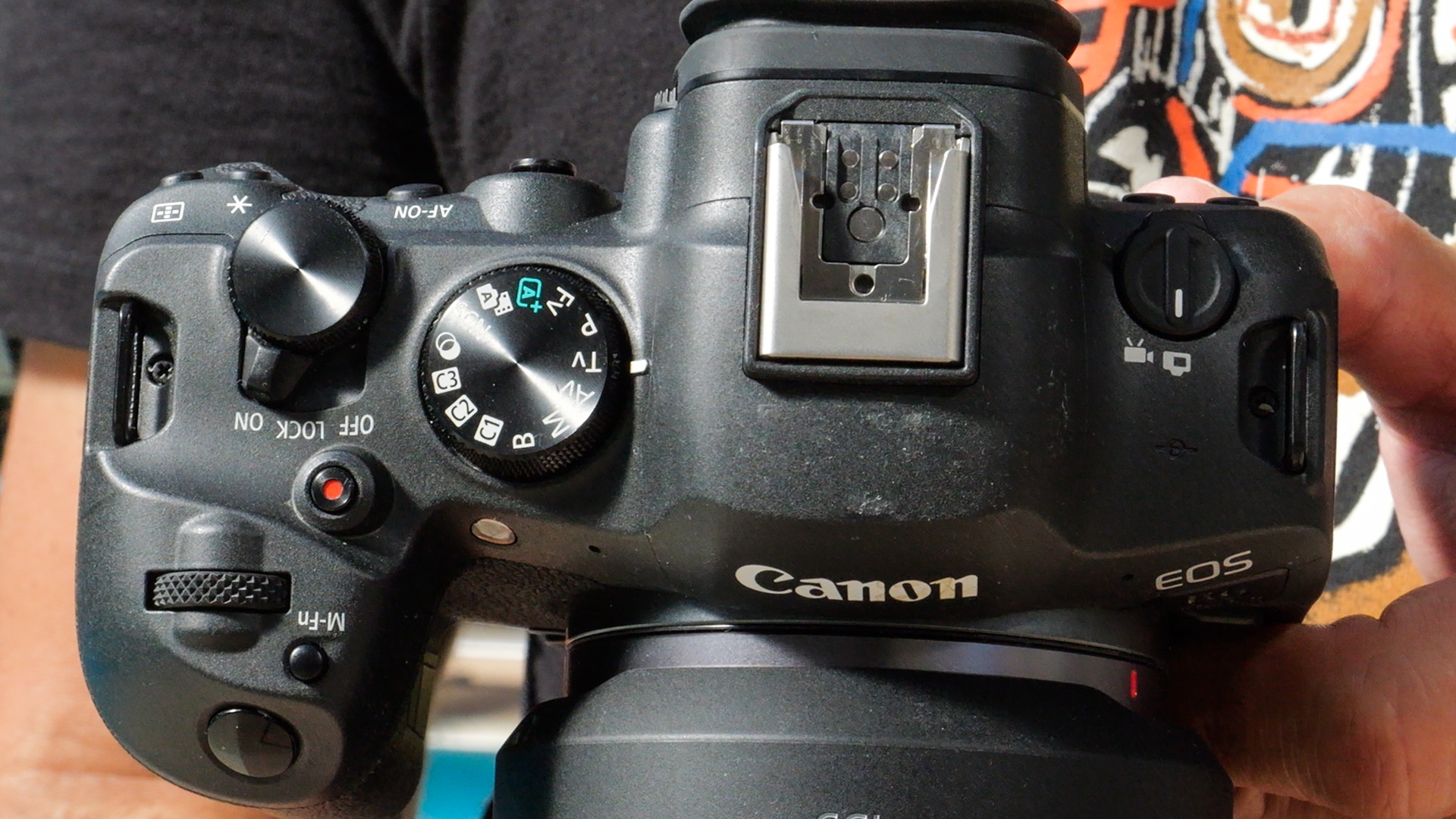 Engadget is a web magazine with obsessive daily coverage of everything new in gadgets and consumer electronics
(30)