Chevrolet's electric Camaro race car packs an 800-volt battery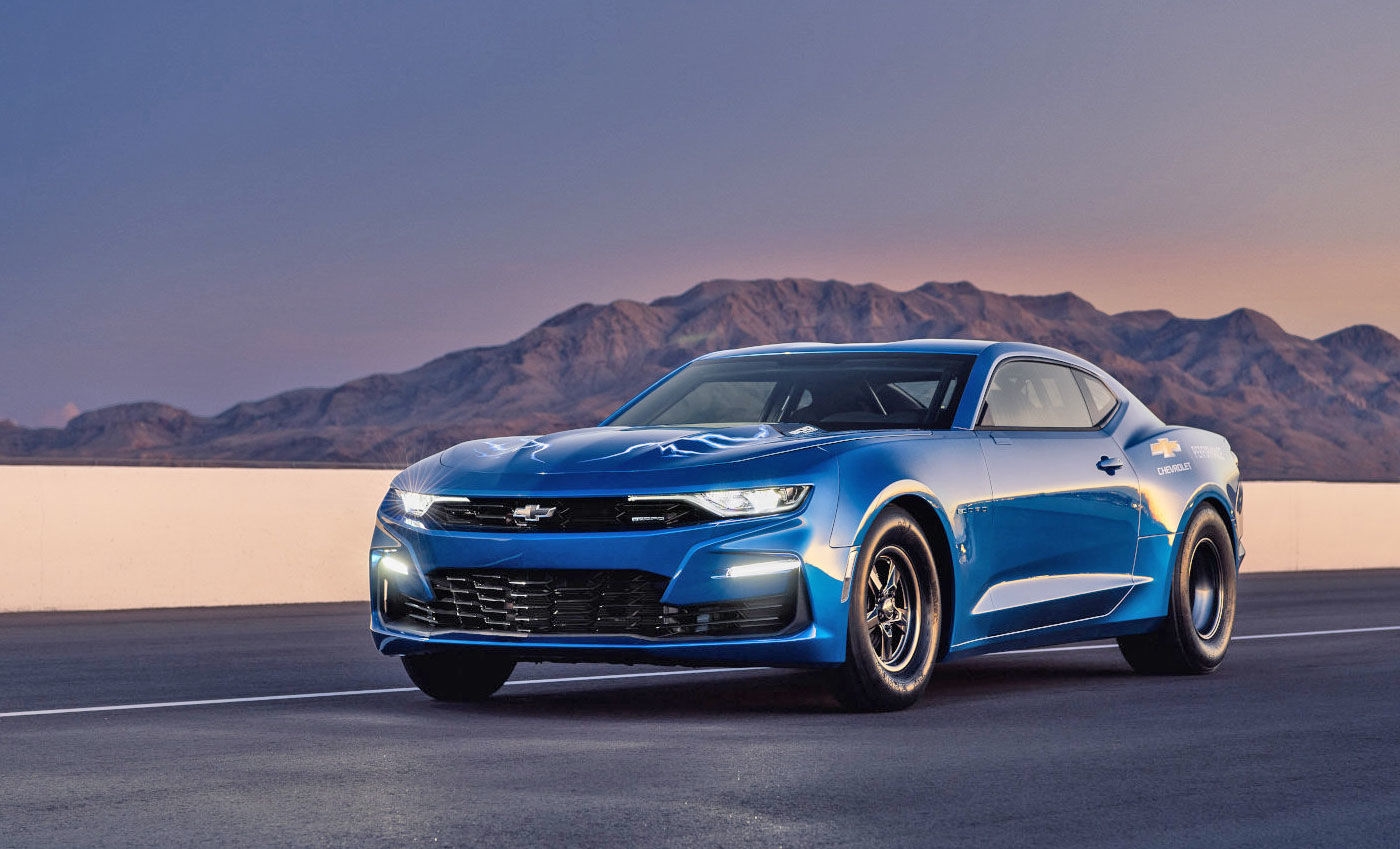 Chevrolet
Chevrolet has introduced a new concept car designed for drag racing, and it's not an entirely new model: it's an electrified version of the COPO Camaro. Aptly called the eCOPO Camaro, it's based on the 2019 version of the Chevy classic and has an electric motor that can provide the equivalent of over 700 horsepower and 600 lb-ft of torque. Chevy believes it can reach a quarter mile in under 10 seconds. Its standout feature, however, is probably its 800-volt battery pack. That's twice the voltage of the battery packs in the Chevy Volt, the Chevy Bolt EV and Tesla's vehicles.
The 800-volt pack will enable much, much faster charging times, which is an extremely important feature for the model, since there's limited time between elimination rounds in drag racing. To achieve optimal weight distribution, the automaker designed its 800-volt pack using four 200-volt modules. Two of them are placed in the rear seat area, while the other two are in the trunk. Chevy placed another one in the spare tire well, while the last one is in the area over the rear axle.
Chevrolet has teamed up with Hancock and Lane Racing to design the vehicle, but they still have a ways to go. They're already testing the current version of the vehicle, but they'll continue working on it and testing it on the drag strip to achieve faster and faster elapsed times.
Russ O'Blenes, GM's director or Performance Variants, Parts and Motorsports, said:
"The possibilities are intriguing and suggest a whole new world for racers. Chevrolet pioneered the concept of the high-performance crate engine right around the time the original COPO Camaro models were created, and the eCOPO project points to a future that could include electric crate motors for racing, or even your street rod. We're not there yet, but it's something we're exploring."
Drag race governing body National Hot Rod Association has also praised Chevrolet's efforts:
"Chevrolet's dedication to innovation and performance is evident in this new concept vehicle. NHRA has been discussing and exploring how electric cars are evolving to determine how they will shape the future of drag racing. The new COPO Camaro is an exciting development in that process."
(14)