Christine Frohlich Joins Verisk Marketing Solutions From Experian To Head Data Governance
Christine Frohlich Joins Verisk Marketing Solutions From Experian To Head Data Governance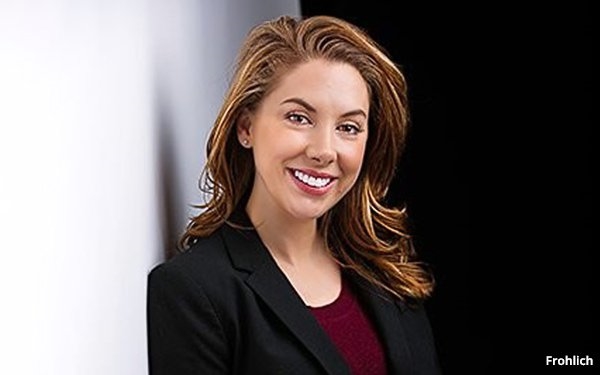 Christine Frohlich, head of data governance at Verisk Marketing Solutions, has an ambition to carry on the legacy of female leaders in marketing services who have been at the forefront of ensuring the ethical use of data.
Verisk Marketing Solutions recently appointed Frohlich, who has with more than 20 years of experience in the marketing services industry — most recently from Experian, where she oversaw and expanded on many critical business sectors.
"I took a step back to look at women who have been mentors or looked at some from afar who have done really great things," she says. "There is a legacy of female leadership pushing ethical use. I worked at Experian with Judy Macior and Laura Mundy, who both ensure data is used ethically."
Ensuring that data is used ethically requires the ability to identify where the data came from, managing data and processes correctly within system, and making sure all is tested.
"You also need to have an understanding of who can and cannot access the data," she says. "Then it flows into use. We need to ensure privacy by design is in everything we do."
At Experian, Frohlich was responsible for directing data operations and the regulatory compliance program for California Consumer Privacy Act (CCPA), and California Privacy Rights Act (CPRA), as well as other legislation. This experience, combined with her background as a product manager, inspired her interest in data governance.
Today, Frohlich focuses on the U.S. across the Infutor and Jornaya product lines. The two companies are now part of Verisk Marketing Solutions.
"Managing the patchwork of data governance across the U.S. is the greatest challenge we face, as we start to move into the 2023 enforcement at the beginning of the year," she says. There are about five states with governance, she says, but expects other states to follow.
"For many years we were self-regulated, but now we need to be more transparent about how to protect consumer data," she says.
Frohlich has always been interested in consumer privacy. She started her career working with companies to understand different consumer groups to target, and then worked her way into data product management.
"This is where you need to think about if the data is being used correctly," she said, pointing to privacy by design.
In high school she wanted to be a lottery winner, she says, laughing — an unrealistic goal. It's not surprising to see how she ended up in data governance after developing an interest in business law.
"I took a class, Consumer Behavior 101," Frohlich says. "I found it fascinating to see how data could predict the future — and what a consumer would potentially buy or react to a message."
When asked to name a fictional character she relates to, she names Anna from "Frozen." "She sees the challenge and tackles it," Frohlich says. "She's empathic and tries to build the team to accomplish the goal. And she has the ability to step up and lead by action."
Frohlich lives in South Dakota with her husband, daughter and dog, Digby. On most weekends, she can be seen cheering on her daughter at swim meets.
Christine Frohlich looks to carry on the legacy of female marketing leaders at the forefront of ensuring the ethical use of data.
(14)