Chrome auto-fills your credit card details even without syncing browsers
In a way, Chrome can enable your impulse buying habits by automatically filling out your payment details when you shop online. You used to have to sync your browser to access those details on all your devices, though — until now, that is. So long as you're logged into a Google account when you first type out your payment details on Chrome, you'll be able to access those details across devices (and anywhere Google Pay is accepted) even if you don't switch on the browser's sync feature.
When you're given the option to use a credit card saved to your Google account, it will only ask for your card's CVC to confirm. Of course, it will only work if you also sign in to your account on the other device you're using. You can also delete the cards under Payments & Subscriptions in your Google Account page if you'd rather not risk your CC details… or if you don't want to make it too easy to buy things wherever you go.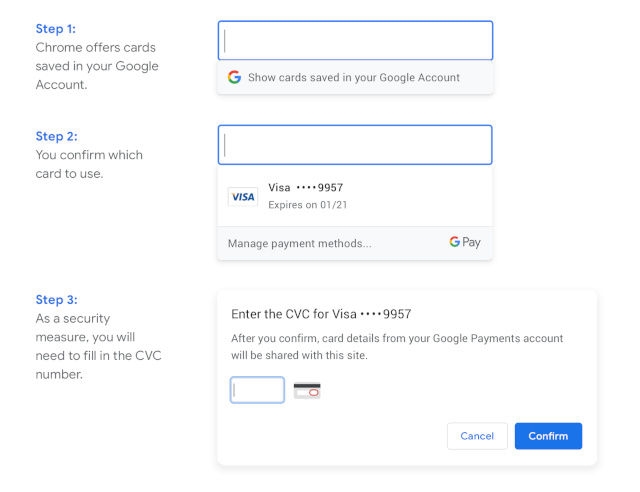 (6)