'Clash of Clans' reclaims its lead on YouTube's top 10 list of most popular video ads in August
Supercell's popular video game is a veteran on YouTube's ad leaderboard, but hasn't held the No. 1 spot since May.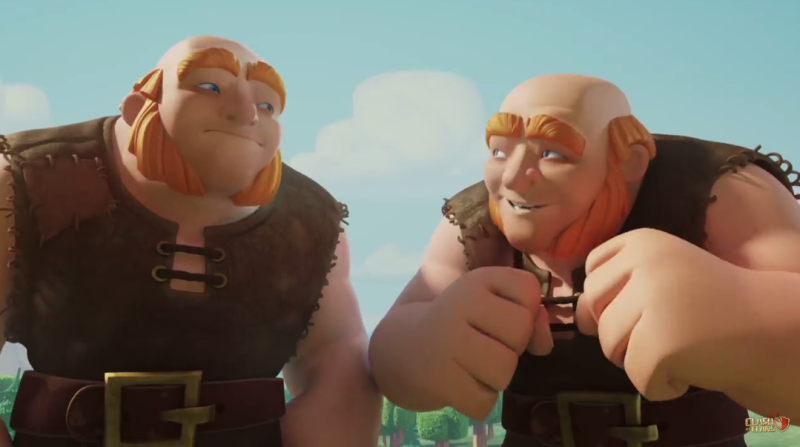 After losing its No. 1 spot on YouTube's top 10 list of video ads in June, Supercell's "Clash of Clans" reclaimed its lead in August.
The video game is no stranger to the top 10 list, but dropped from No. 1 in May to No. 10 in June, and then didn't make the July leaderboard. Now back at No. 1, "Clash of Clans" knocked Apple's spot for the iPhone 7 to No. 2 after it ranked No. 1 in July.
BuzzFeed Video pulled two brands into the top 10 — Thrivent and Volcano Bay — with sponsored videos at No. 9 and No. 10.
While YouTube usually shares video view counts around their top 10 ads, the site didn't release any numbers for last month's leaderboard.
YouTube Top 10 Ads in August
1. Clash of Clans: The Giant's Surprise
2. Apple: iPhone 7 Featuring Dwayne Johnson
3. Adidas: ORIGINAL Is Never Finished
4. Samsung: Galaxy 8 Official Introduction
5. Lenovo: Presenting Lenovo K8 Note
6. Android: Android Oreo | Open Wonder
7. Honda: One OK Rock
8. Beats by Dre: Conor McGregor | Dedicated #AboveTheNoise
9. BuzzFeed Video & Thrivent: Students See The Cost of College In Ping-Pong Balls
10. BuzzFeed Video & Volcano Bay: Adults Face Their Fear of Heights
An abbreviated version of the No. 4 ad from Samsung ranked No. 1 on a special edition leaderboard from YouTube, ranking the top 20 bumper ads for the year — the first-ever ranking of six-second spots from brands.
---
Marketing Land – Internet Marketing News, Strategies & Tips
(32)