'Cowboy Bebop' director made a 'Blade Runner' animated short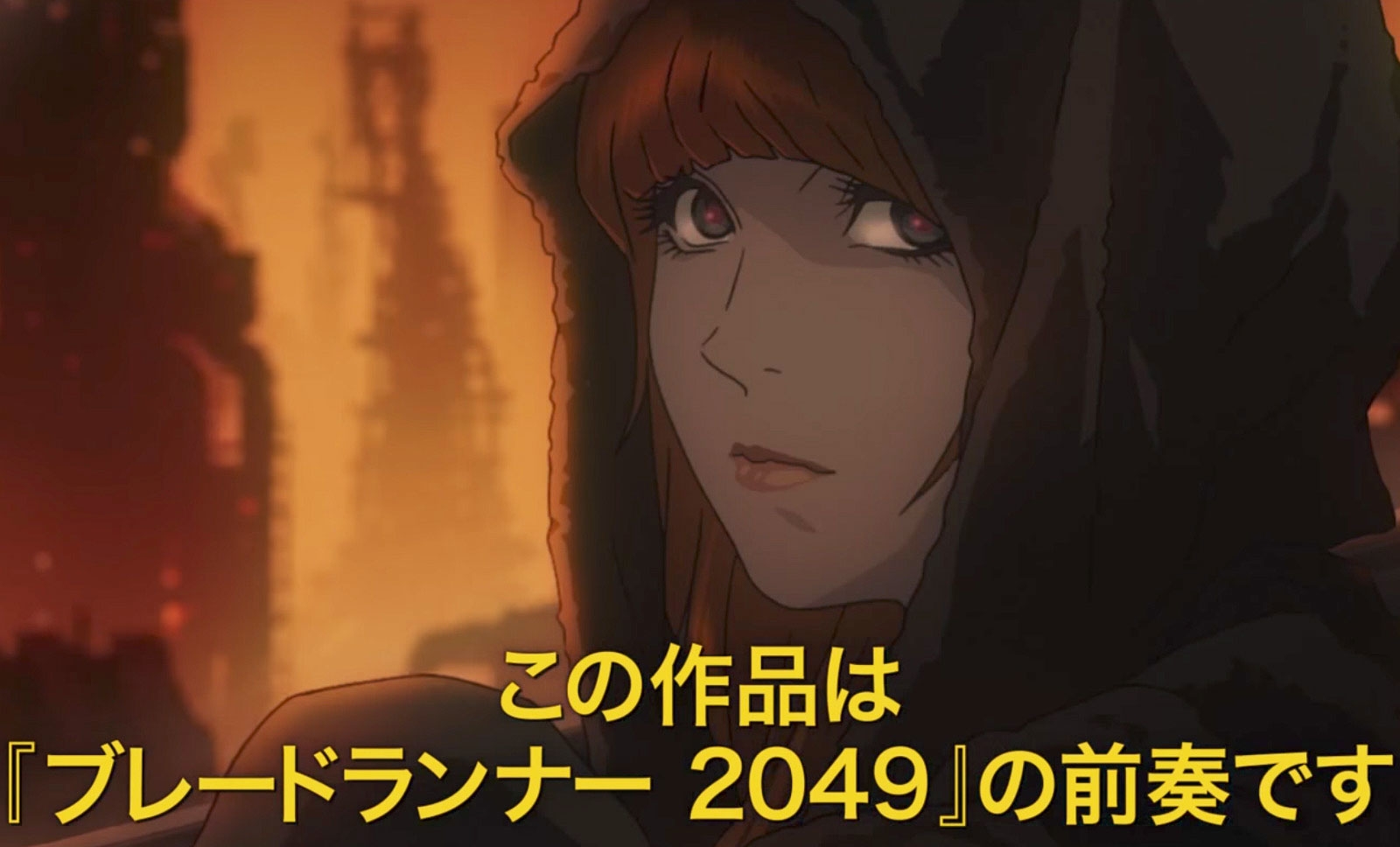 Over 35 years since Blade Runner came out, its sequel is almost upon us. Blade Runner: 2049 hits theaters in less than a month. And (depending on who you ask) it's either been too long a wait, or it should never have seen the light of day. For anyone still on the fence, the film's marketing blitz is on hand to help part you from your cash. We've seen trailers, a VR tie-in, and a short prequel featuring Jared Leto's impeccable beard. Just in the last 24 hours, a new promo starring Dave Bautista has hit the web, along with another (more exciting) teaser: Sony Pictures just unveiled a new anime spinoff for the upcoming film.
Blade Runner Black Out 2022, as it's known, will be directed by none other than Shinichiro Watanabe. For all those out of the loop, he's the legend behind Cowboy Bebop and Samurai Champloo.
As you can tell by its title, the anime short will serve as a prequel to the upcoming film, with the action taking place during a power outage, according to NetLab. The brief video above also offers a closer look at its test animation, concept art, and some actual footage.
"The work that has influenced me the most in my anime profession would be, of course, Blade Runner," says Watanabe in the video. That's high praise. But, Ridley Scott's sci-fi classic left its imprint all over pop culture, so it's no surprise its reach extends to Japanese animation. Anime studio Cygames Pictures is producing the short, and Shukou Murase (Halo Legends, Mobile Suit Gundam Wing) is on hand as character designer and animation director. Plus, electronic mastermind Flying Lotus will be in charge of the score.
You can watch Blade Runner Black Out 2022 in full on the Sony Pictures Japan YouTube channel on September 26th.
(28)