Crypto Bear Market Isn't the Only Reason to Avoid Coinbase Global Stock
Crypto Bear Market Isn't the Only Reason to Avoid Coinbase Global Stock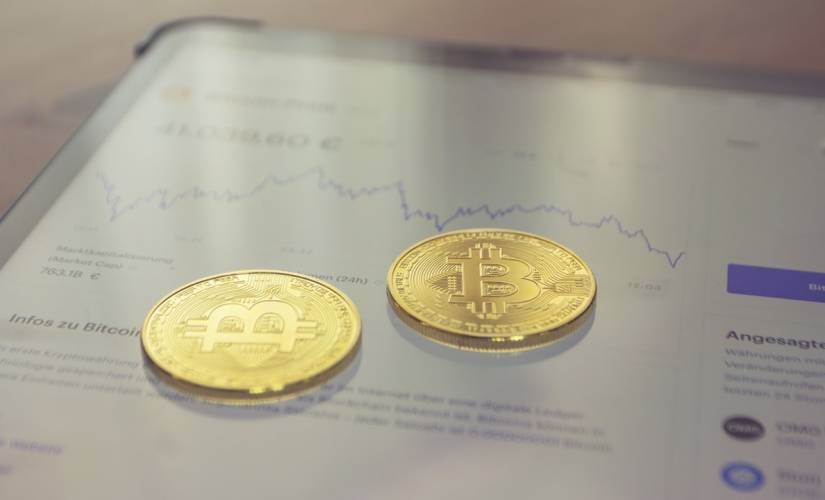 Coinbase Global (COIN) stock could come under pressure as a result of increased regulatory scrutiny of the cryptocurrency markets.
Furthermore, it's been reported that some insiders have dumped their shares of Coinbase Global.
Investors should stay on the sidelines as the Coinbase Global share price could continue on its downward trajectory.
Delaware-based Coinbase Global (NASDAQ:COIN) is known for operating an app-based cryptocurrency trading platform. Even if you're bullish on crypto in general, this isn't a sufficient reason to hold COIN stock now.
There's no denying it: cryptocurrency investing hasn't been easy lately. Many well-known digital coins have lost 30%, 40% or even 50% of their value in a matter of months.
The ups and downs of COIN stock are closely associated with the movements of cryptocurrency prices. Plus, Coinbase is considered a technology company. Hence, owning the stock puts investors at risk of further declines in crypto and tech as well.
These factors already paint a decidedly bearish picture, but it only gets worse from here. In the final analysis, you'll probably want to just avoid investing in Coinbase even if you're a die-hard cryptocurrency bull.
What's Happening with COIN Stock?
This might seem hard to believe now, but COIN stock actually touched $ 368.90 within the past 12 months. More recently, the stock hovered in the $ 60s.
That's a devastating loss, to say the least. Cryptocurrencies are known to be volatile, but the most famous ones didn't suffer a loss like the one we just described with Coinbase shares.
Clearly, the sellers are in charge here. Perhaps cryptocurrency enthusiasts should pick another stock than COIN, or simply stick to holding their favorite crypto coins.
Besides, it's hard to believe in a stock when there's heavy insider selling going on. Reportedly, Coinbase insiders have sold a whopping $ 3.5 billion worth of the company's shares since Coinbase's initial public offering (IPO).
To break it down further, the biggest individual COIN stock sellers include the company's co-founder, Fred Ehrsam, who has unloaded $ 492 million in Coinbase stock. Other sellers include Coinbase President Emilie Choi, who has divested $ 231 million, and CEO Brian Armstrong, who has dumped $ 292 million worth of the shares.
Selling Pressure Could Persist
It's awfully difficult to be confident in a company when its insiders are selling hundreds of millions of dollars worth of that company's shares. One has to wonder: do they have reasons to believe that the selling pressure will continue?
Among those reasons could be a possible cryptocurrency crackdown. You've probably already heard about crypto crackdowns in China, but there's also potential regulatory pressure brewing in the U.S. government.
As reported by The Wall Street Journal, U.S. Securities and Exchange Commission (SEC) Chair Gary Gensler is predicting more cryptocurrency market turmoil. Importantly, the SEC has revealed its plans to add 20 investigators and litigators to the agency's unit that's dedicated to cryptocurrency and cybersecurity enforcement.
"I fear that in crypto… there's going to be a lot of people hurt, and that will undermine some of the confidence in markets and trust in markets writ large," Gensler warned. Don't be surprised, then, if the SEC enforces stricter regulations on cryptocurrency exchanges in the U.S.
What You Can Do Now With COIN Stock
It might surprise you to learn that some of Coinbase's top insiders have sold millions of dollars worth of COIN stock shares. In addition, you might be concerned about the SEC possibly telegraphing stricter cryptocurrency exchange regulations.
These are legitimate points to ponder, and it's perfectly fine to sit on the sidelines instead of buying Coinbase shares. Even if you're a cryptocurrency enthusiast, after conducting your due diligence on Coinbase, it makes sense to seek profits elsewhere.
COIN stock gets an "F" in the Portfolio Grader.
Image Credit: Shutterspeed; Pexels; Thank you!
Published First on InvestorPlace — Please Read Here.
The post Crypto Bear Market Isn't the Only Reason to Avoid Coinbase Global Stock appeared first on ReadWrite.
(13)