Digital Media Records Soaring Stock Gains In 2021, Netflix, Facebook Lead Efforts
Digital Media Records Soaring Stock Gains In 2021, Netflix, Facebook Lead Efforts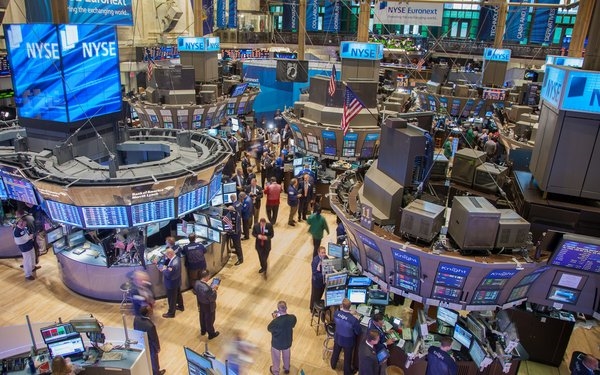 Digital and connected TV-focused media stocks continue to do well in 2021 — with Netflix, Facebook, Alphabet (Google) high on the list of gainers. Legacy TV media — looking to make big transitions to all things CTV and digitally related — went south.
Netflix is up 15% for the year to $618.47, through midday trading on December 30. Meta Platforms (Facebook) gained 26% to $344.79 and Google saw a big 67% increase to 2,935. Apple was up 35% to $179.83 and Amazon grew 5% to 3,405.
Some advertising technology companies are also smiling. The large demand-side platform The Trade Desk grew 18% more to $94.39. Criteo, an ad-tech internet retargeting company, gained 92% to $39.32.
Traditional TV-centric media generally went in the other direction.
Walt Disney is down 14% to $156.30 — partly due to more modest expectations for its direct-to-consumer businesses, including its Disney+ premium service.
Discovery Communications — even with the prospect of its pending merger with WarnerMedia — is off 18% for the year to $24.53. ViacomCBS also went on the skids, losing 17% to $30.87. Comcast, slipped less, 3% to $50.83.
New virtual pay TV provider, fuboTV is 42% lower to $16.29 for the year.
Not all high-profile digital media made gains: Roku, the streaming-first TV/video distributor, is at $232.75, down 30% for the year. Twitter gave up 18% to $44.37. Supply-side demand ad technology platform Magnite sank 40% to $18.24.
Three traditional legacy media companies grew substantially: Fox Corp. was up 20% to $34.75; Lions Gate Entertainment, adding 43% to $16.27; and Sony Group, growing 25% to $126.63.
Others maintaining value even with a year ago: Dish Network, up 2.3% to $33.7 and AMC Networks virtually flat, down 0.5% to $35.95. Charter Communications inched along at 0.1% at $662.40.
Three TV stations group stocks had good 12-month periods: Nexstar Media Group — the biggest TV station owner in the U.S. — soaring 38% to $150.85. Tegna, which had buyout bids in September, was up 35% to $18.80. Gray Television, tacked on 14% to $20.39.
On the flip side, Sinclair Broadcast Group, another large TV station company, is off 16% to $26.77 — in part, weighed down by under-determined expectations for its regional sports network business.
AMC Entertainment, the largest U.S theater chain company which became a big meme stock favorite, is up 1,239% since the beginning of the year to $28.44.
While institutional investors have been sour on the company for some tiime, earlier this year, AMC witnessed big gains from overwhelming interest by retail investors.
Traditional TV-centric media generally headed south, including Walt Disney and Discovery. However, Fox Corp and Sony Corp did well.
(23)