Facebook Won't Take A Cut From Content Creators Until 2023
Facebook Won't Take A Cut From Content Creators Until 2023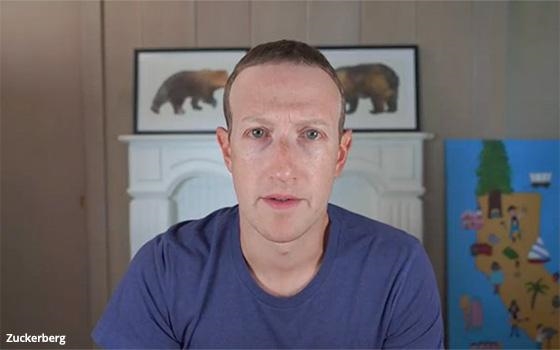 In a move to lure Apple and YouTube creators to its platform, Facebook CEO Mark Zuckerberg said the company will not take a cut from paid creator features until 2023.
"To help more creators make a living on our platforms, we're going to keep paid online events, fan subscriptions, badges, and our upcoming independent news products free for creators until 2023," Zuckerberg wrote on his Facebook page. "And when we do introduce a revenue share, it will be less than the 30% that Apple and others take."
In the post, Zuckerberg referred to the amount that Apple takes on all products sold through apps that users download from its App Store.
Facebook also plans to launch a new payout feature that allows content creators to determine how different companies' fees and taxes impact their earnings.
Apple Music in April wrote in a letter viewed by The Wall Street Journal in April that it will pay Apple Music artists a penny per stream, about double what Spotify pays. The letter was posted to the service's artist dashboard and sent to labels and publishers.
Streaming digital media has a high return on investment — especially when the company streaming the audio or visual pays very little to artists and rights holders.
(3)