FCC Gives Public 2 More Weeks To Comment On Net Neutrality Rollback
FCC Gives Public 2 More Weeks To Comment On Net Neutrality Rollback
by Wendy Davis @wendyndavis, August 11, 2017
The Federal Communications Commission will give people an extra two weeks to weigh in on a proposal to roll back the net neutrality rules.
"We find that an extension of the reply comment deadline is appropriate in this case in order to allow interested parties to respond to the record in this proceeding," the agency's Wireline Competition Bureau said in a notice made public on Friday. "An additional two weeks is an appropriate period of time to extend the reply comment deadline in order to provide parties additional time to analyze the technical, legal, and policy arguments raised by initial commenters."
Final comments will now be due August 30.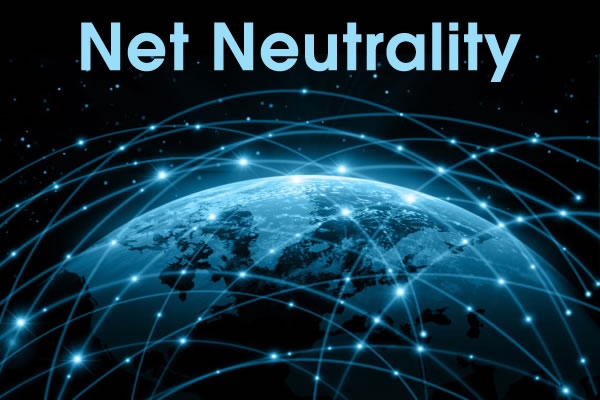 The current regulations, passed by the FCC in 2015, classify broadband as a utility service and impose several common carrier rules on providers — including bans on throttling and blocking, and charging higher fees for prioritized delivery.
If the FCC votes in favor of Chairman Ajit Pai's plan to reclassify broadband as an information service, the agency may no longer have the authority to stop broadband providers from throttling or blocking material, or from engaging in paid prioritization.
As of Friday, the FCC's docket shows more than 19 million comments on the proposal — although some appear to have been submitted by bots.
Earlier this month, a coalition of advocacy groups, including Public Knowledge, the ACLU, Consumers Union, World Wide Web Foundation and the Writers Guild of America West, asked the FCC to extend the comment deadline to mid-October. They argued the proceeding has drawn an "unprecedented" number of comments.
A group of 21 lawmakers also urged the agency to extend the deadline, in order to give people time to respond to the "unprecedented" number of comments that have already been filed.
Groups representing broadband carriers, including CTIA, NCTA – The Internet & Television Association, and USTelecom opposed requests for an extension.
"The technical issues presented in this proceeding are not new — the Commission has evaluated them across multiple Administrations," they wrote. "The facts and issues presented remain the same today as they have been for the entirety of this debate."
MediaPost.com: Search Marketing Daily
(15)