For Honor Open Beta Starts Feb. 9, Celebrity Livestream Kicks Off Feb. 7
For Honor Open Beta Starts Feb. 9, Celebrity Livestream Kicks Off Feb. 7
If you've been itching to storm the battlefields of For Honor but haven't yet had your chance, then you're in luck: From February 9 through February 12, all players on Xbox One, PS4, and PC will be able to download the For Honor open beta, declare allegiance to a faction, and fight for supremacy in pitched multiplayer battles as a Knight, Samurai, or Viking. In the beta, you'll be able to try out the new Elimination mode – a best-of-five series of four-on-four matches with no respawns – as well as the Dominion, Brawl, and Duel modes. You'll also be able to continue the War of the Factions, giving you the chance to lead your chosen army to victory and claim rewards when the full game launches on February 14.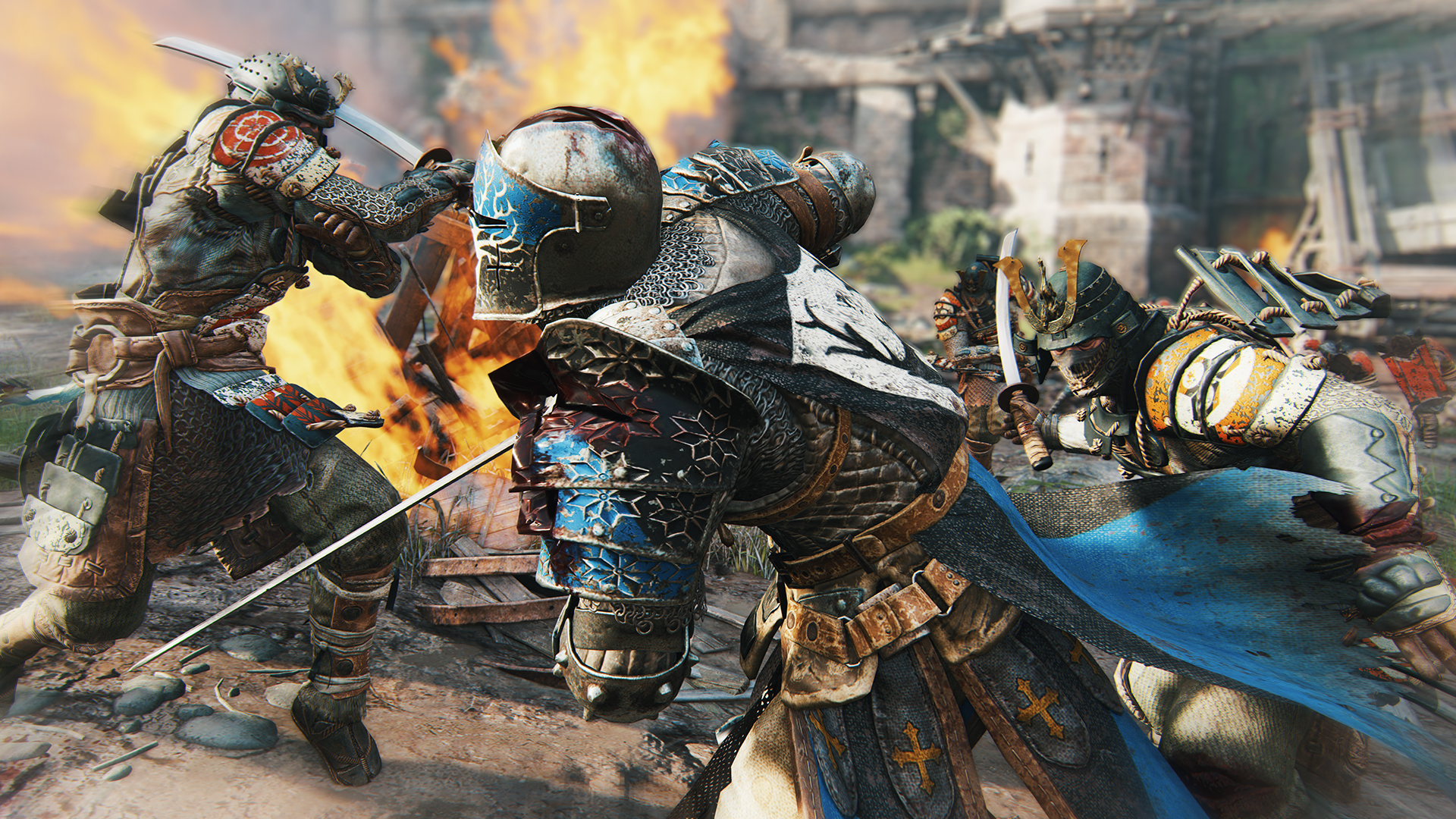 Before the open beta begins, a squad of celebrity warriors and top streamers will take to Twitch to continue the War of the Factions and show off the Elimination mode. Featuring Lauren Cohan, Jason Momoa, Alfie Allen, and Demetrious Johnson, the livestreamed battle begins February 7 at 2PM PST, and you can catch it live on the For Honor Twitch Channel.
For Honor will launch on Xbox One, PC, and PS4 on February 14. For more on the game, check out our previous coverage:
For Honor PC Specs and System Requirements Revealed
For Honor Goes Gold, Twitch Events and In-Game Rewards Revealed
For Honor – Three New Heroes Face Off in Tactical New Mode
The post For Honor Open Beta Starts Feb. 9, Celebrity Livestream Kicks Off Feb. 7 appeared first on UbiBlog – Ubisoft®.
(7)