For most Americans (especially women), success means just paying the bills
January 11, 2018
LinkedIn recently partnered with Harris Poll to ask U.S. professionals what "success" means to them. The responses were a little troubling: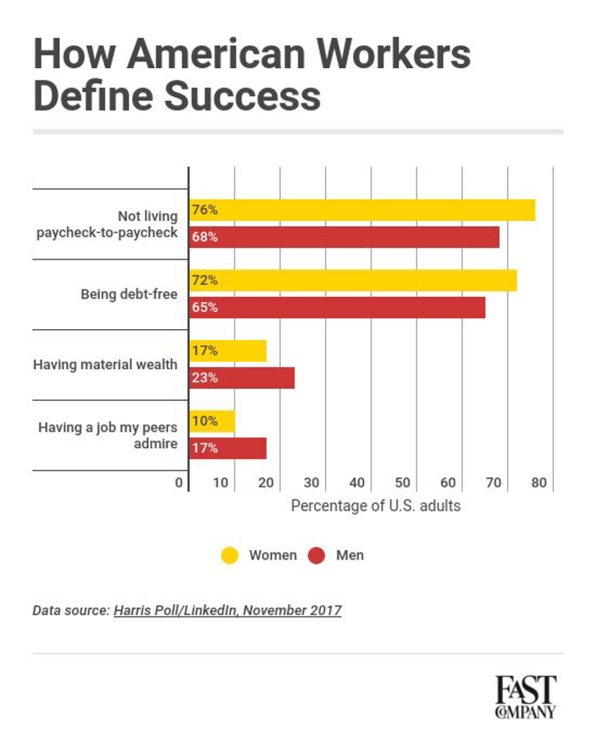 Traditional signs of success, like material wealth and enviable job titles, are now eclipsed–sometimes seven times over–by hand-to-mouth concerns like paying off debt and hopefully someday not living paycheck to paycheck anymore. These issues, as you'll notice from the chart above, are especially acute for women.
Yet bizarrely, a press announcement I received of the survey results framed the gender divide as a quirk of temperament, making no mention of the far more likely culprit: the gender pay gap. "Women define success as 'feeling' financially successful," the press statement read, "while men want to 'show' that they are financially successful." But for now, anyway, both are mostly just focused on paying the bills.
Fast Company , Read Full Story
(0)