Ford Invests $1B In Argo AI Startup Founded By Google, Uber Engineers
Ford Invests $1B In Argo AI Startup Founded By Google, Uber Engineers
by Laurie Sullivan @lauriesullivan, February 10, 2017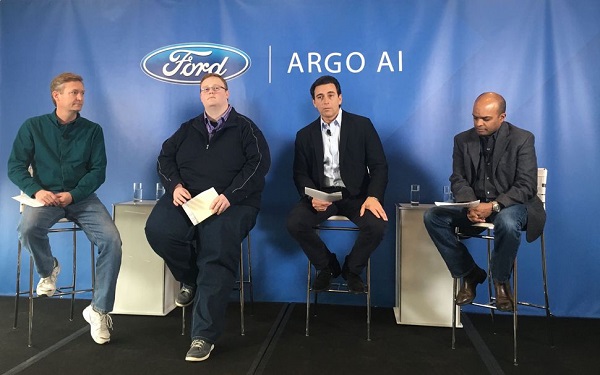 An artificial intelligence startup founded by former Google and Uber engineers will get $1 billion dollars from Ford Motor Co. to build out self-driving car technology.
The deal, framed by Ford as more of an "investment" rather than acquisition, puts two top engineers at the helm — Bryan Salesky from Google's self-driving team, and Peter Rander, who led Uber's autonomous efforts founded Pittsburgh-based Argo AI.
The investment puts a focus on Ford's expansion as a "mobility" with the ability to license the technology to others in the future, Ford President and CEO Mark Fields said in a statement.
Argo AI will help Ford develop the autonomous system for a self-driving vehicle with plans to hit the road by 2021. "The next decade will be defined by the automation of the automobile, and autonomous vehicles will have as significant an impact on society as Ford's moving assembly line did 100 years ago," he stated.
Ford will continue to lead the development, but Argo will join forces to strengthen the "commercialization" of the self-driving vehicles.
The $1 billion investment will be made during a span of five years and is consistent with the autonomous vehicle capital allocation plan shared last September as part of Ford Investor Day.
Ford has been investing in other companies. In 2016 joined Chinese search giant Baidu to invest about $150 million in Velodyne, which manufacturers LiDAR sensors.
MediaPost.com: Search Marketing Daily
(49)