FTX insiders testify about misused funds and that $35 million penthouse
By
Stephanie Clifford
"Billion, with a 'b.'" That was how much of an advantage Alameda Research, Sam Bankman-Fried's hedge fund, had on the exchange FTX, though the two were supposed to operate independently, testified Gary Wang, the cofounder of FTX and Alameda Research, on Thursday.
FTX was supposed to be an exchange that gave all customers, including Alameda, equal privileges; an investor in FTX testified earlier in the day Thursday that Bankman-Fried had assured him that Alameda didn't have any special access to FTX.
However, Wang testified, Alameda—which Bankman-Fried owned 90% of—had huge advantages on FTX. It could "withdraw unlimited amounts of money" on FTX, he said. It had a line of credit "essentially without limits." While other large investors had lines of credits in the single- to double-digit millions, Alameda's was $65 billion. ("Billion, with a 'b,'" Wang clarified.) It could trade faster than other customers, giving it an advantage in a market where fractions of seconds matter. And FTX customer deposits, which customers thought were held at FTX, were instead routed to an Alameda bank account.
It could also withdraw funds even if its account balance became negative; as Wang explained it, a regular customer with $10 on the exchange could only withdraw $10, but if Alameda had $10 on the exchange, it could withdraw $1,000, for instance. But it went into the negative a whole lot further than that. How much, prosecutor Nicolas Roos asked, did Alameda withdraw into the negative?
The answer: $8 billion by the time of the companies' bankruptcy, in November 2022, Wang said.
Wang (pronounced "Wong") is one of the key witnesses against Bankman-Fried; his testimony started late Thursday, and is expected to go all day Friday. He first met Bankman-Fried in high school summer camp, was in the same living group as he at MIT, where both attended college; and they were again roommates in the Bahamas—in a $35 million penthouse called the Orchid, when they were running the companies. Wang has pleaded guilty to four counts of fraud and is cooperating with the government against Bankman-Fried in the hopes of getting a lighter sentence.
Earlier in the day, Adam Yedidia, a precise and interesting witness who was an FTX developer and friend of Bankman-Fried's since their college days, testified.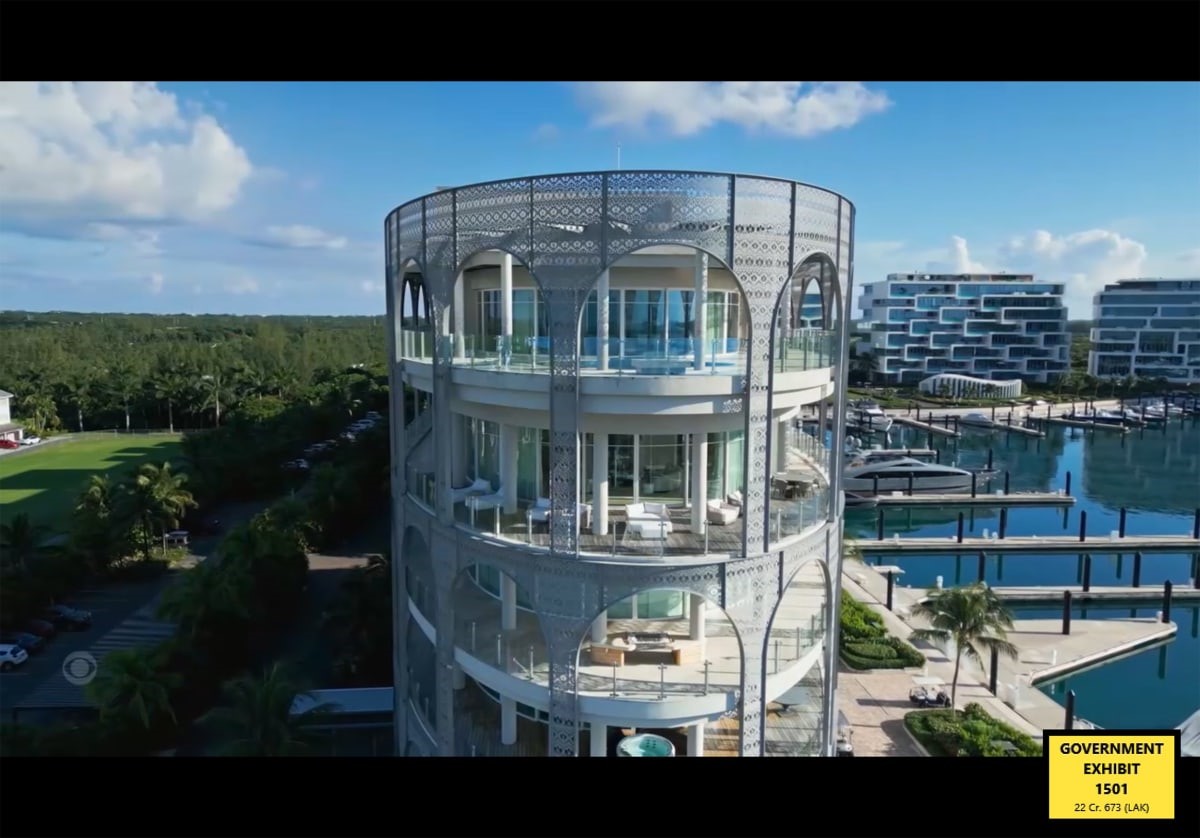 It was after a paddle tennis game at their Bahamas apartment complex that Yedidia, who, like Wang, was an MIT friend and then roommate at the Orchid waterfront penthouse as well as working alongside Bankman-Fried, finally asked Bankman-Fried something he'd been increasingly worried about.
Yedidia said he'd known at the point of the paddle tennis game—summer 2022—that when FTX was getting going, it couldn't get a bank account. So it had customers wire their deposits to a bank account run by Alameda. Yedidia said he figured Alameda was holding that money for FTX customers, tracking that money, and would pay it back. But that June of 2022, he'd discovered that Alameda owed FTX customers $8 billion dollars that it had never paid back nor rerouted to FTX after it did get a bank account.
"The number seems large to me," testified Yedidia. "It concerned me," he said, adding, "I wanted to be certain that Alameda could repay that debt."
On the pristine paddle tennis court, in a hut that shaded the men from the bright Bahamas sunshine, Yedidia asked Bankman-Fried if the companies were okay. "In response, Sam said something like, 'We were bulletproof last year, but we're not bulletproof this year," and that it would be six months to three years before they'd be bulletproof again—in Yedidia's understanding, the "bulletproof" referenced Alameda's ability to pay back the debt it owed to FTX's customers.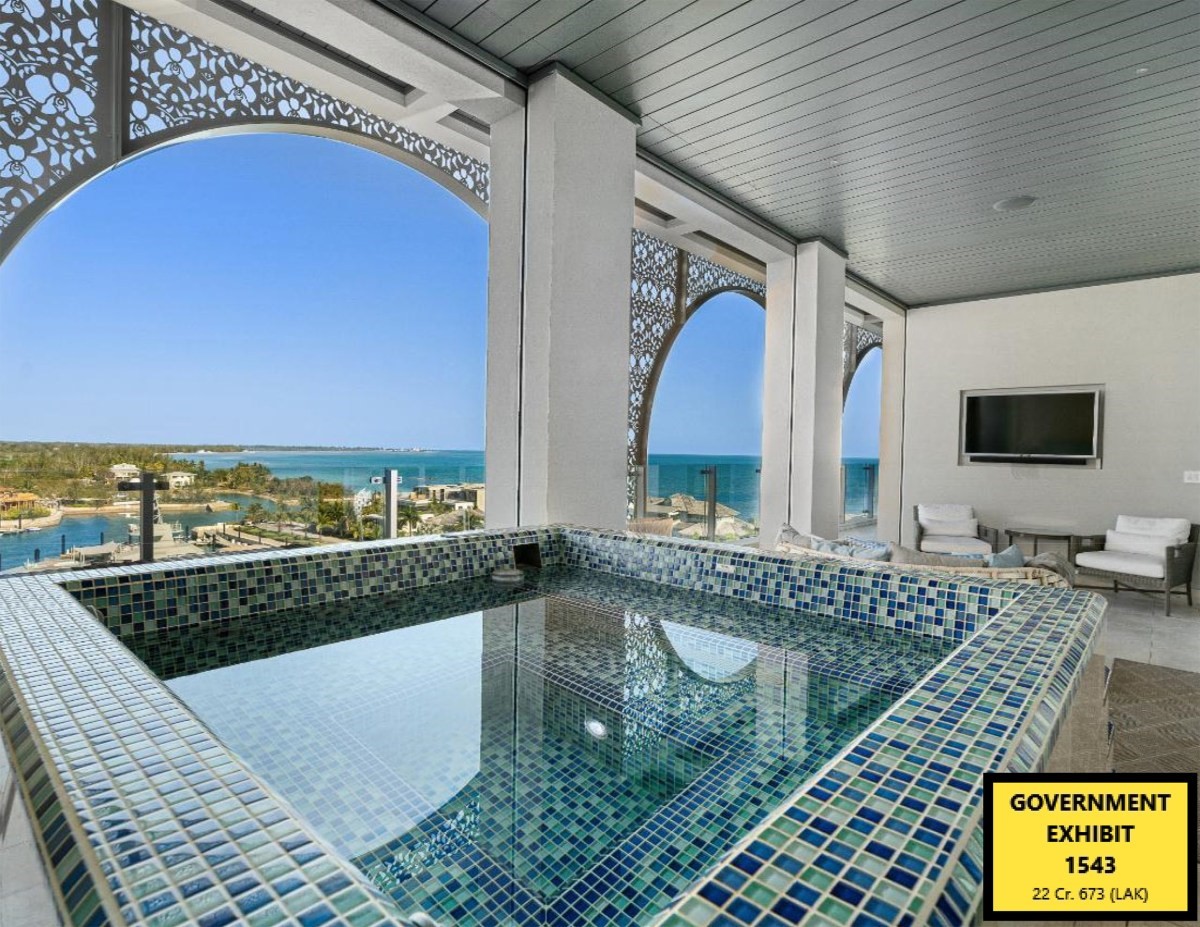 Bankman-Fried seemed "worried, or nervous," Yedidia said. Asked if that was typical for Bankman-Fried over their long friendship, Yedidia said, "No." But, he testified, "I trusted Sam," and said he hoped that he and Alameda CEO Caroline Ellison "would handle the situation."
Indeed, as late as November 2022, when other FTX and Alameda employees were quitting after FTX's implosion and looming bankruptcy, Yedidia sent Bankman-Fried a note: "I said, 'I love you, Sam. I'm not going anywhere. Don't worry.'" A few days later, though, Yedidia quit. The reason: He said he learned from another developer "that Alameda had used FTX customer deposits to repay its loans to creditors," which "seemed like a flagrantly wrong thing to have done."
And although FTX and Alameda were supposed to be "completely separate entities," as an investor-relations employee at FTX explained to potential investors in an exchange excerpted in a court document, that wasn't the reality. Yedidia said Thursday, "It was a very close relationship," with a shared office, and, for much of their history, a shared CEO in Bankman-Fried. (In late 2021, Bankman-Fried promoted Ellison and another executive to be in charge of Alameda.)
Yedidia also offered details of life in the $35 million Orchid penthouse where he, Bankman-Fried, and eight others lived, while prosecutors showed pictures of the place. It had a wraparound balcony, grand piano, chandelier, marble floors, domed windows, hot tub, and a pool lit at night by purple and violet lights. It was a far cry from the original FTX digs in Hong Kong, also shown in a photo by prosecutors: a dim, low-ceilinged, featureless room packed with desks, monitors, and Aeron chairs, where you could practically smell the sweat emanating from the photo alone.
The apartment contained a mishmosh of relationships. Wang lived there with his girlfriend; Yedidia's fiancée moved in and began working for FTX. Ellison, Alameda's CEO and Bankman-Fried's sometimes girlfriend, lived there as well. ("Some time in early 2019, the defendant told me that he and Caroline had had sex, and asked if it was a good idea for them to date," Yedidia testified. "I said no.") In a messaging group titled "People of the House," when Yedidia, in fall 2021, expressed concern about paying rent for such an expensive place, Bankman-Fried wrote he had "been assuming that it's basically just Alameda paying for it in the end," according to a screenshot of the exchange prosecutors showed.
While prosecutor Danielle Sassoon did a cogent job of questioning Yedidia, defense attorney Christian Everdell stumbled several times. It was unclear where the lawyer was going, he was repetitive, and after sustaining a string of objections from the prosecution, Judge Lewis A. Kaplan reprimanded Everdell: "I just want to express my growing concern about the extent of the entirely unnecessary repetition," Judge Kaplan told Everdell. "You're wearing out your welcome on the repetition." Moreover, after having heard how precisely and literally Yedidia responded to questions, Everdell, in his cross-examination, kept asking vague questions that even a less linear-minded witness might have trouble responding clearly to.
And Everdell opened the door in his cross-examination for Sassoon to stick some landings on her re-cross of Yedidia. Everdell had asked Yedidia if he'd known Bankman-Fried to spend much on things like clothes, and Yedidia said no, he'd dressed in shorts and T-shirts. Sassoon, pointing out that Everdell had brought up the defendant's spending, then asked Yedidia if he knew what Bankman-Fried had spent on naming rights to the former Miami Heat arena, renamed the FTX Arena. Yes, Yedidia said, it cost $100 million. And after Everdell had pressed Yedidia on why he didn't quit when he learned about the $8 billion Alameda owed to FTX's customers (Yedidia said it was because he thought Bankman-Fried would fix it), Sassoon asked what changed his mind and made him quit.
"Well, FTX defrauded all of its customers," Yedidia said, a statement that drew a quick objection from the defense.
Yedidia had resisted testifying, as he was "concerned that as a developer at FTX, I may have unwittingly written code that contributed to the commission of a crime," he said, explaining that he'd been granted immunity for his appearance (meaning he won't be prosecuted for what he discusses as long as he doesn't lie); he has not been charged in the case. Though he and Bankman-Fried were once close, the two haven't spoken since Yedidia quit FTX last November, Yedidia said.
(4)