Genesys is offering the first 'fully integrated' use of Google Contact Center AI
The new integration brings the technology giant's voice agents and real-time agent support to a major contact center provider.
Last week, Google announced a variety of new AI offerings, most notably the alpha release of its new Contact Center AI.
Based on its Dialogflow development suite for conversational agents, launched last fall, Contact Center AI offers a voice bot Virtual Agent who answers a call, a handoff to a human agent if the conversation gets too complex, an Agent Assist system to help inform the human agent of that earlier conversation and prior history, and other support.
Now, contact center provider Genesys is moving the first full integration of the new Google solution into an early adoption phase with selected clients. General availability of this partnership is planned for early 2019.
Via this integration, Genesys is employing the Google voice bots, which talk and understand basic English. VP of AI Product Management Paul Lasserre told me that these bots aren't Duplex, the human-sounding bot from the Google Assistant project that recently demonstrated it could imitate a human in making an appointment at a hair salon.
The Contact Center AI voice bots are "not quite as human sounding" as Duplex, he said, and are optimized for handling customer inquiries. But, like Duplex, they also represent Google's move into providing high-end voice bots as a service.
Lasserre said that his company has also just started offering a voice bot from Amazon AWS on another of its three platforms.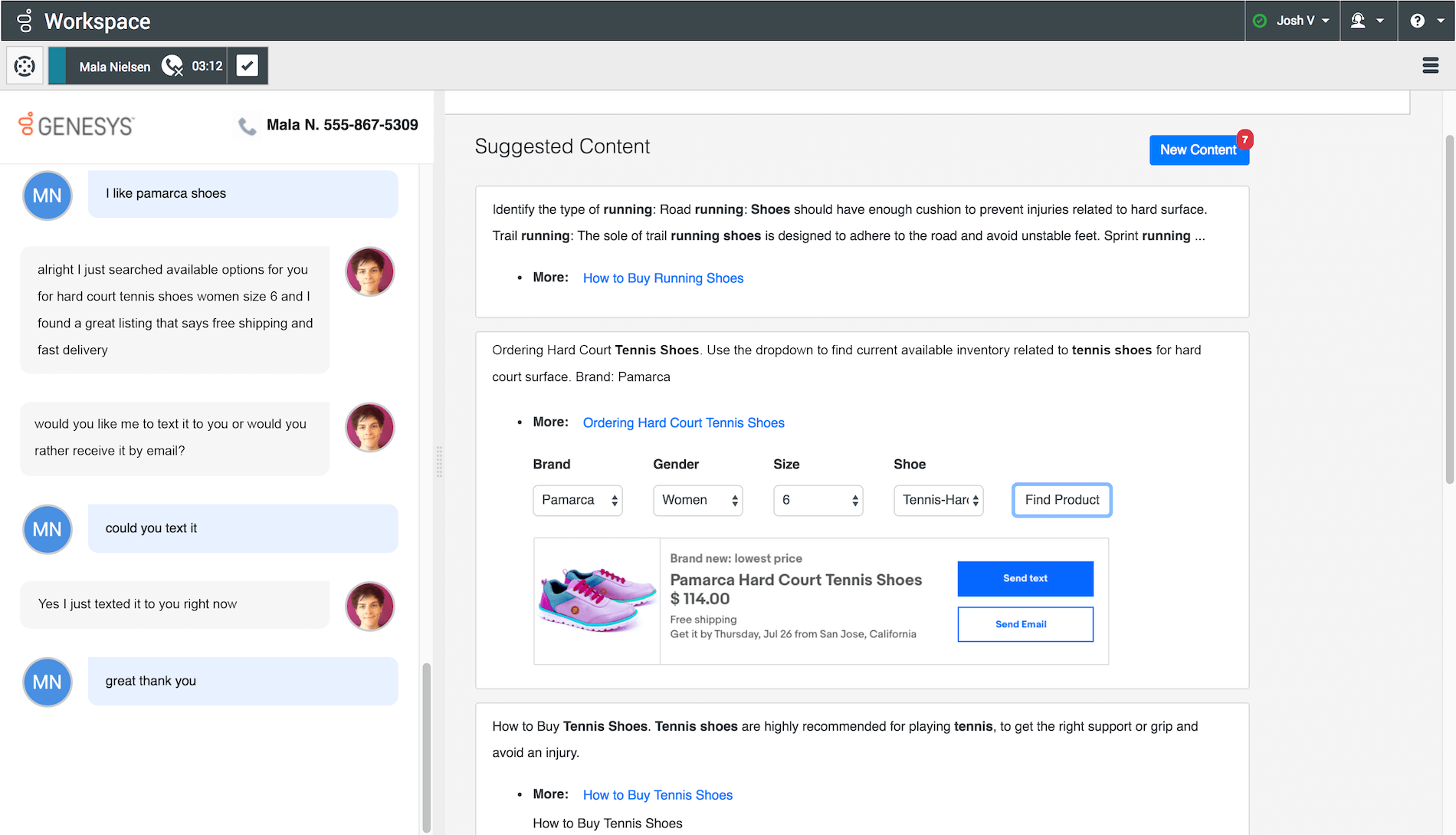 Genesys already offers AI capabilities, including what it calls Blended AI, which helps decide when it's time to hand off an automated interaction to a real agent.
The Google integration also allows bots to be trained on the Genesys platform in as little as 48 hours, for instance, compared to the previous training time of several months.
A key reason for the quicker onboarding is that Contact Center AI brings real-time transcription to the Genesys platform, which previously had non-real-time batch transcriptions. This means text versions of voice conversations are immediately available for searching and processing.
Real-time transcription also supports Genesys's offering of Google's Agent Assist, which provides a real-time knowledge base and other support based on the real-time transcription of the incoming call. Before, Lasserre said, Genesys's agent support wasn't real-time.
---
Marketing Land – Internet Marketing News, Strategies & Tips
(104)