Google Mandates Employee Vaccine Proof; Leave For Unvaccinated; May Not Exempt COVID Recovery
Google Mandates Employee Vaccine Proof; Leave For Unvaccinated; May Not Exempt COVID Recovery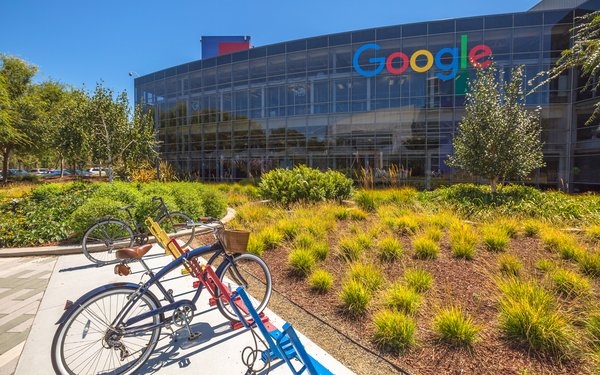 Google will give employees until January 18 to prove they have been vaccinated against COVID-19 or apply for an exemption.
"As we've stated before, our vaccination requirements are one of the most important ways we can keep our workforce safe and keep our services running," according to a Google spokesperson, confirming CNBC's report. "We're committed to doing everything possible to help our employees who can get vaccinated do so, and firmly stand behind our vaccination policy."
That policy doesn't consider those who have recovered from COVID-19 or those who believe they have some natural immunity. The spokesperson did not include a statement about that question, only stating that keeping employees safe and healthy is the company's priority.
Google initially gave employees until December 3, 2021 to upload proof of vaccination or receive approval for a medical or religious exemption.
The company says that anyone who doesn't do either of those things by the stated January date will be forced to take a 30-day paid administrative leave. Those who are not in compliance after the 30 days could face unpaid leave for up to six months and then be terminated.
The report states that there are some options for unvaccinated employees. Employees can look for positions not covered by the vaccine mandate, such as positions outside of an office. And there are those who can do the job remotely.
It's unclear how many positions meet the criteria. For months, the search company has been clear that vaccines are part of a plan to re-open offices while trying to limit the impact of COVID in communities where Google employees work and live.
Apple on Wednesday closed three of its retail stores following increased COVID-19 exposures and cases among employees, according to Bloomberg.
The stores are located in the Brickell City Centre in Miami; Annapolis, Maryland; and downtown Ottawa, Ontario, will close temporarily.
Apple also backed off earlier return-to-office plans for their workers amid a seasonal surge of COVID-19. The company said it would delay the return to the corporate office to a date yet to be determined. Apple plans to implement a hybrid work schedule. Employees will be expected to be in the office three days a week, but will have the option of working from home for two days a week, according to one report.
Google employees have until Jan. 18 to prove they have had the COVID-19 vaccine or apply for an exemption. The exemption doesn't appear to consider those who have had COVID-19 or those with natural immunities.
(28)