Google, Microsoft, P&G Looking To Change Gender Stereotypes In Super Bowl, Other Advertising
Google, Microsoft, P&G Looking To Change Gender Stereotypes In Super Bowl, Other Advertising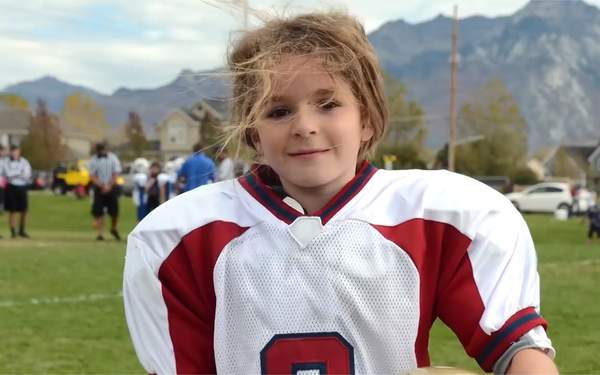 Microsoft's Super Bowl ad that celebrates the San Francisco 49ers and thanks assistant coach Katie Sowers — the first woman to coach in the big game — made a splash earlier in January. In the ad, "Be the One," Sowers says: "All it takes is one and then it opens the door for many."
Sowers also participated in a Microsoft Surface Pro 7 ad earlier in January.
Equal representation in advertisements, similar to the issue the workplace, isn't just the right thing to do — it's also good for business, according to the results of a study released Friday just days before Super Bowl LIV.
Google and The Geena Davis Institute on Gender in Media released findings on its work that analyzes gender in media. By sharing data, insights and what has been learned, the two companies aim to help marketers create more inclusive and heartfelt advertisements, according to Kate Stanford, managing director at YouTube Ads Marketing, Google.
"For much of its existence, the NFL's big game has been home to ads that featured action, comedy, and plenty of men," Stanford wrote in a blog post. "When women were featured at all, there was a good chance they'd be sporting a bikini."
That is changing. There has been an increase in purpose-driven marketing with better representation and portrayals of women in Super Bowl ads over the last decade. For instance, the study points to "Like a Girl," a 2015 Super Bowl spot for Procter & Gamble's Always brand.
P&G will continue to push gender equality this year with an ad for its Olay brand. It was created by female-owned ad agency Badger and Winters and is tied to a Twitter campaign called #MakeSpaceforWomen. Then there the pregame ad for P&G's Secret brand that reveals a touchdown made by a woman during a football game.
Researchers at Google and The Geena Davis institute on Gender in Media found that marketing content on YouTube featuring female-led and gender-balanced content attracts 30% more views than male-dominant videos by evaluating 273 Super Bowl ads, a sample of Super Bowl ads from 2015 to 2019.
Male characters receive about 2.5 times more speaking time than female, despite that woman not only account for nearly half of all Super Bowl viewing audience in the U.S. Women also account for more than half of the population in the country, according to the Census Bureau figures.
Another interesting finding is that male characters are two times more likely to be portrayed as leaders. In ads there is also an age disparity. Male characters are twice as likely to be age 40 or older, whereas three in four — or 77.4% — of female characters are under the age of 40.
Physical appearance also plays a role. Female characters are three times more likely to be shown as thin or very thin. Only 4% of male characters are shown as unusually muscular. Female characters at 10.2% vs. male at 1.2% are shown in revealing clothing.
The two companies are asking advertisers to make a change, scale down the bias and further the push to create diversity in advertising, Stanford wrote.
(9)