How Blockchain Fueled Avocados From Mexico's Super Bowl Campaign
How Blockchain Fueled Avocados From Mexico's Super Bowl Campaign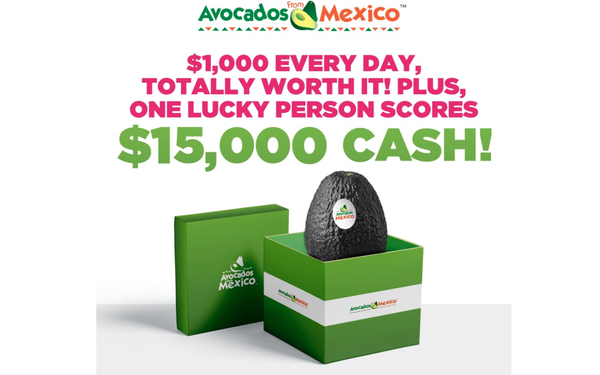 For Super Bowl 2020, Avocados From Mexico (AFM) incorporated blockchain technology across its digital advertising assets, rewarding consumer engagement with "digital avocados" and generating 53,000 registrations for its nascent loyalty program.
"We're aware that we are the smallest player in the sandbox with the giants of advertising. So we really needed to be very agile and creative and come up with something very disruptive," Ivonne Kinser, AFM's head of digital marketing, tells Marketing Daily.
AFM partnered with Reeve Collins, co-founder of Vatom Labs, a platform for the creation and distribution of blockchain-based objects called Vatoms. Among other technology endeavors, Collins co-founded the blockchain cryptocurrency called Tether.
Foremost among AFM's campaign challenges were to be disruptive enough to break through the Super Bowl ad clutter while generating more than just social media and video impressions — and being accessible to as many fans as possible.
"It was extremely risky to do a Super Bowl campaign — when you want to appeal to America, every demographic — and do something too niche. So we created two experiences," Kinser says.
The more mainstream element of the campaign — which began on Jan. 16 and ended Feb. 2 — resided solely on Twitter. Users retweeting AFM's campaign tweets, as well as "tweeting their love for AFM" using the hashtag #AvoNetwork, were eligible to win prizes.
In the second element, users who registered with an email address created digital wallets in which they could store Vatoms (a.k.a. "digital avocados") earned by performing certain actions. Those included sharing AFM news with friends, following the brand's social channels and watching the company's Super Bowl television ad in its entirety. A unique URL for each registrant's wallet facilitated engagement tracking.
AFM also partnered with a major, unidentified grocery retailer so that registrants could add digital avocados to their wallet while shopping. Each digital avocado they earned afforded registrants entry in a daily $1,000 sweepstakes, leading up to a $15,000 grand prize awarded on Super Bowl Sunday.
"We're already concepting our next campaign with the same technology, but we're going to reinvent it and keep it fresh," says Kinser. "We have 53,000 registrations that are the beginning of the loyalty program that we're building. [Consumers] can leverage their avocado currency in our next campaign to get whatever we concept."
Each year following the Super Bowl, marketing agency Merkle evaluates the efforts of game advertisers to extend consumer engagement with their TV ads across organic and paid search, social media and digital media. This year, Merkle ranked AFM #2 behind TurboTax.
(3)