How End User Computing (EUC) is Digitally Transforming the Post-Pandemic Workplace
How End User Computing (EUC) is Digitally Transforming the Post-Pandemic Workplace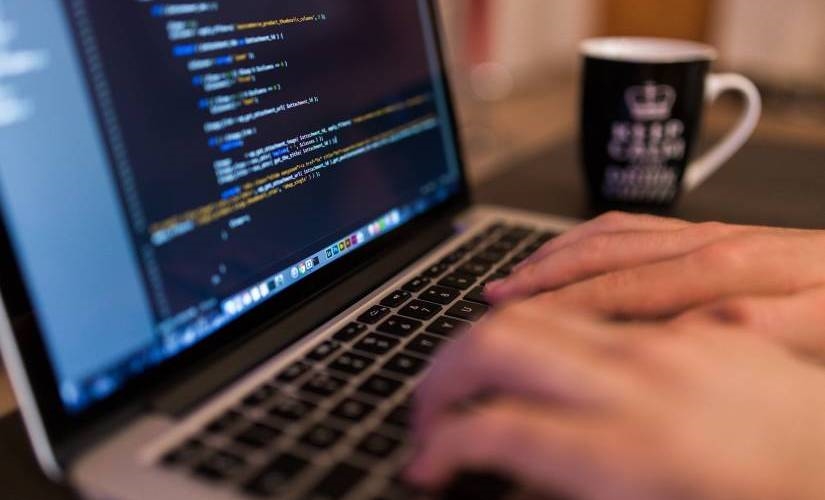 Since the start of the global pandemic, many column inches have been devoted to the inevitable rise in home-working. No business could have foreseen a situation in which the majority of their workforce would have to work from home for months on end.
Even before many companies were forced to make (and help) their employees work from home due to COVID-19 restrictions, we noted a definite trend towards the emergence and spread of the gig economy. Consultants and freelancers kept a lot of projects and campaigns going efficiently in a variety of organizations and industries.
Most countries are working towards vaccinating their citizens, and it stands to reason that people are slowly beginning to return to their "regular" offices. This means companies again need to respond to new realities in workforce behaviors and set up tools and IT infrastructure that enable employees to get the job done equally well from home, office, and away locations.
End-User Computing (EUC) is Digitally Transforming
Although many businesses, small and large, have embraced digital transformation, there are challenges in implementing these technologies successfully at all levels. The workforce has to be adequately equipped to keep supply chains going, the product line churning, and providing efficient customer service as usual.
Companies that fail to do this risk lagging behind and a hurried implementation process risk leaving employees with insufficient training to take advantage of the transition.
The disruptive post-pandemic future
That said, a 2020 McKinsey survey of 800 executives worldwide suggests that workplaces and companies face a disruptive post-pandemic future due to accelerated (and ad-hoc) digitization and automation. This is because many businesses were forced to expedite tech implementation that enabled employees to work remotely.
The Post-Pandemic Workplace
This now-from-home, now-from-the-office work culture could become the norm in the future is neither the responsibility nor a potential worry for the end-user.
Employees and independent workers who comprise today's workforce simply expect to be able to use devices, apps, and software that they like and are comfortable with — if they are to deliver work on time.
They couldn't care less about barriers or complexities posed by the IT architecture of the company.
It is up to CIOs, CTOs and other IT leaders of your company to make sure they're able to use their devices and apps of choice and have enough flexibility to carry out the tasks at hand productively.
The answer is End User Computing.
What is End User Computing (EUC)?
Put simply, EUC is an umbrella term used to describe the scalable technology that IT teams use. The tech provides access to workstations, applications, and data to end-users in an organizational setting.
The broader ecosystem includes apps, mobile devices, cloud interfaces, laptops, smartphones, wearable devices, and so on. In essence, it's any software and hardware that companies and their employees use in their day-to-day jobs. This includes making it easier for non-coders to develop and use simple applications without help from the core IT team.
In a nutshell, computing and network technology are used to connect and share data securely amidst employees and stakeholders both internally and externally.
How Is EUC Implemented?
There are two ways companies can implement end-user computing:
On-premises data centers
Larger companies and organizations have internal data centers that can have their employees log in using their own devices from anywhere, using a Virtual Desktop Infrastructure (VDI) setup.
VDI uses virtualization and hyper-convergence technology to create desktop images called virtual machines (VMs) and deliver them to end users' devices when they login to the company's data center.
Each VM is allotted a working set of data, applications, storage, and compute power necessary for the user to complete their tasks, according to their role.
Over the cloud
For leaner organizations that don't need full control over their resources, it is simpler to access VDI's equivalent over a public, private, or hybrid cloud infrastructure.
Desktop-as-a-Service (DaaS) enables you to access your AWS, Google Cloud, or Microsoft Azure apps via a simple HTML browser as well as integrate with SaaS, IaaS and PaaS resources from popular cloud vendors.
This means users need no more than a WiFi connection and a browser-enabled device to access their favorite apps and keep working without any hitches.
Why EUC Is Synonymous with Business Transformation
Many companies are comfortable with the public cloud and SaaS model that lets their users log in with commodity devices to their networks. Further, these solutions are low cost as well as scalable.
However, the new models of EUC with VDI and DaaS ensure increased security, interoperability with legacy apps and infrastructure, as well as identity management and a consistent user experience from any location or via any connection. From power users' point of view, it offers the DevOps triad of continuous integration, continuous delivery and continuous deployment.
These are the specific advantages:
More Freedom for Employees
Traditionally, the work computer and its capabilities were controlled and constricted. People could rarely change the personalization settings or install apps of their choice. In contrast, EUC affords employees more flexibility in the form of software, hardware, content formats, data access, and querying capabilities.
This flexibility makes it easier for employees not only to do their jobs better but also to connect with one another as well as customers.
Bring Your Own Device (BYOD)
BYOD is the natural shift to user-centric IT, providing a seamless connection between employee's personal and professional lives. EUC empowers employees to use their preferred devices, and therefore, operate in a more comfortable and convenient tech environment. They can better use their expertise with their chosen technology while saving your business from spending more on new devices.
BYOD is not just popular in companies now; many schools, hospitals, and government agencies are also starting to save costs and digitize faster this way.
A More Mobile Workforce
A study by FlexJobs found that 96% of employees wanted to have some form of remote work even after the end of the pandemic. Further, they use at least one laptop and one mobile device to access their work remotely.
While this means IT teams might have to adapt to new realities and problems in endpoint configuration and control, EUC tech is sufficiently advanced to accommodate hardware-agnostic device management. With granular policy implementation, you can set up and configure devices remotely within minutes to ensure your workforce benefits from maximum uptime.
Centralized Management
With an increasingly high number of desktops, both virtual and real, and mobile devices connecting from various locations, your IT teams might be excused for fearing a loss of control. Not only do you have to manage users across different geographies, but also with varying hardware/software configurations and insecure connections to boot.
EUC, however, allows admins to manage these devices from a unified, singular interface. It enables the installation of applications, updates, and security patches, using just a few clicks or automated API calls. Plus, you can use the same tech to onboard new employees and apply policies.
The VDI or DaaS management interface lets you monitor the number and nature of apps installed by users on their devices. You can also add or remove users to optimize compute and network usage during peak or idle times.
Granular Security
Security is a considerable concern in many EUC implementations, given the wide variety of devices involved. As a result, businesses must adapt to meet the ever-increasing security requirements.
Measure Security
EUC solutions provide measures such as embedded security or multi-factor authentication to tackle these concerns. Businesses in the finance, government, or health sector, where data security is a grave concern, can ensure sensitive data is not stored on user devices.
You'd do best to implement a zero-trust architecture (ZTA) model. Make sure all devices and users are authenticated every time they connect to the company network, and then give access only on an as-needed basis.
Final Thoughts
The transformation of work culture, as well as technology, will continue to pick up the pace beyond the end of the pandemic. While adapting to these new norms in the wake of COVID-19 poses a challenge, businesses have the perfect opportunity to embrace the long-lasting benefits EUC software provides.
Balance user needs with business needs
When you focus on balancing user needs with business needs, you are bound to achieve business objectives quickly. Blending a consistent user experience with security and ease of use will improve both productivity and creativity in your organization, attracting more users into the ecosystem.
Businesses that ride these transformations by offering a dependable and user-friendly experience to remote workers are more likely to build a stronger brand and improve work-life balance for their employees.
The post How End User Computing (EUC) is Digitally Transforming the Post-Pandemic Workplace appeared first on ReadWrite.
(24)