How to Create a Grocery Delivery App like Instacart
How to Create a Grocery Delivery App like Instacart
Technology continues to surprise people in different ways with its immense potential. It is playing a big role in the global retail industry. Today, we have automated tools for order processing, payment execution, and dispatch of deliveries.
How to Create a Grocery Delivery App like Instacart
With an App like Instacart, you get at the forefront of online grocery ordering and delivery in countries like the USA and Canada. It has strong coverage across a whopping 5500 cities. It has a value of $ 39 billion now. The platform has truly earned the name of an online grocery giant. Furthermore, Instacart has acquired multiple small and large-scale grocery chains recently.
Despite heavy competition from Amazon, DoorDash, Target, and Walmart, Instacart has been the undisputed leader. It is also going for an Initial Public Offering (IPO) to strengthen its business.
Entrepreneurs who wish to capture a strong position in the on-demand e-grocery industry can do it successfully by creating an Instacart clone app in partnership with a reputed app development company. They will provide user-friendly Android and iOS apps for shoppers, delivery executives, retail store managers, and a robust admin panel.
Understanding the business model of the Grocery Delivery App
Instacart Express membership – It is available as monthly and yearly subscription plans for the customers. The Instacart Express membership gives free home delivery of groceries, lower product prices, and access to exclusive deals, and the launch of new products.
Instacart Ads – It offered targeted advertising for partner retailers to increase their sales on an app like Instacart. The benefits include better reach to the customers, enhanced chances of scalability, and increased brand awareness. Moreover, grocery retailers get real-time updates about the effectiveness of their promotional campaigns across different channels.
Instacart Enterprise – Instacart Enterprise offers physical grocery store owners to enhance their business. They can list thousands of products for sale on a digital platform. Besides that, it covers support for loyalty programs, real-time logistics management, self-checkout, online catalog management, and couponing.
Instacart Credit cards – JP Morgan Chase provides this exclusive Instacart brand-powered credit card for customers. This facilitates grocery retailers to retain new customers easily. Hence, the shoppers can also earn cashback regularly on their purchases.
Delivery fees – It is imposed for same-day order fulfillment, one-hour deliveries, and club store deliveries. The rates vary accordingly depending on the distance covered by the delivery executive and the value of the order.
Listing charges – You can impose listing fees from the retailers for listing their products on the online platform. The grocery sellers incur more expenses to showcase new products and get a position at the top of the marketplace.
How entrepreneurs benefit by developing an Instacart Clone App?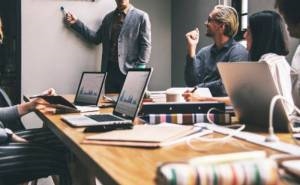 The American online grocery delivery market will cross a mind-boggling value of $ 59.5 billion by 2023. The market share of online grocery sales will rise to 21.5% by 2025. Likewise, with immense growth potential in this thriving industry, entrepreneurs can earn hefty profits quickly.
Due to the severity of the Covid-19 pandemic, shoppers have started giving more priority to health and safety. Hence, it is risky to visit provision stores and supermarkets now. Huge sales can be generated by owners of an online grocery delivery app like Instacart by targeting different sections like college students, homemakers, senior citizens, and working professionals.
Equally important, the entrepreneurs get a consistent flow of revenue by reducing the costs of products through a dynamic pricing model. It depends on the extent of market demand and supply.
Customers receive groceries quickly—a huge fleet of independent contractors working full-time and part-time covers every location in the target market effectively.
Key factors to take into account before Developing an App like Instacart
Finalizing the operational scope of the grocery delivery app. The entrepreneur can initially launch the services in a few cities and then expand it to the whole country.
Deciding the platform for launch (Android, iOS, and Web).
Partnering with different small and large-scale retailers covering every grocery product.
Complying with the California Consumer Privacy Act guidelines and the General Data Protection Regulation, and other national laws.
Opening large warehouses and micro fulfillment centers (MFCs) can efficiently handle a huge volume of orders.
Integrating real-time supply chain management and inventory control tools to avoid under-stock situations.
Ensuring adequate disclosure of information related to ingredients, expiry date, manufacturing date, and price.
Offering 24×7 customer support services in numerous languages via chat, email, and phone.
Maintaining a good relationship with the delivery personnel by offering them an adequate salary, comfortable working conditions, and performance-based incentives.
Including data analytical tools to predict customer behavior in the future. It will also help to time for order processing, payment collection, and delivery fulfillment.
The must-have features to include while creating an app like Instacart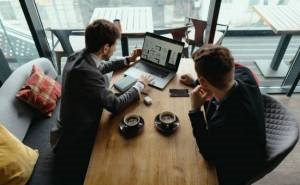 Live tracking of orders – by customers via GPS integration. This ensures efficient management of their schedules as the shoppers will know the estimated time of arrival (ETA) of the delivery executive beforehand.
Acceptance of multiple payment methods – such as debit cards, credit cards, net banking, Apple Pay, Google Pay, and UnionPay. Therefore, fund settlement is speedy.
Offering attractive discounts, offers, and coupons – to attract shoppers to buy groceries regularly on an app like Instacart.
An integrated feedback system – where customers can share their opinion and views about the quality of the groceries and the professionalism of the delivery executives.
A dedicated help center – to resolve the complaints and grievances of the users.
An in-store pickup option – where shoppers can visit nearby retail stores for picking up their grocery orders anytime.
Route optimization mechanism for the delivery executives – Customers receive groceries speedily as the delivery personnel uses the inbuilt route navigation option to reach the correct destination quickly.
Access to analytical reports for the admin – The admin can view valuable information about revenue, cash flow, costs, and profits earned over a month or year. They can make better decisions by accessing other data like average order processing time, daily active users, and monthly active users, number of canceled orders, overall customer rating, and transaction processing speed.
The technological advancements that entrepreneurs should consider during the development of an Instacart Clone App are
Data Analytics – It involves collecting all information related to customers, storing it securely, and analyzing it in the form of charts and graphs to get interesting insights. Entrepreneurs can utilize data to enhance order processing efficiency, reduce delivery time, and improve the effectiveness of digital marketing campaigns.
Augmented Reality (AR) – It assures an immersive shopping experience. Shoppers can get information about nutrition and price by viewing the products through engaging videos.
The usage of drones and robots – Drones and robots powered by automated software can be a game-changer in fulfilling on-demand grocery deliveries. Robots can also be utilized in distribution centers and warehouses to clean, dispatch orders, and scan different items.
The implementation of Machine Learning (ML) – ML can accurately detect when customers try to steal products and place them in their bags and pockets. The admin receives alerts when shoplifting incidents occur in the stores.
Blockchain technology – Online grocery ordering and delivery apps like Instacart process humongous amounts of data. The admin can keep information safe by storing them on immutable blockchain networks. Additionally, they can also verify the data stored anytime through the distributed ledger, ensuring a high level of transparency.
Final Thoughts
Online grocery delivery platforms are a big rage in the current world due to the trend of instant gratification — and maybe just because we really need these services at present with how busy we are. Entrepreneurs can achieve success in any market they venture into with Instacart clone app development.
Extensive usage of technology and effective adaptation to different changes in the industry have been the main reasons behind the achievements of Instacart. With more people owning smartphones and getting access to economic mobile data plans, they will prefer utilizing a well-organized app like Instacart and order their products quickly than making long visits to grocery stores.
The post How to Create a Grocery Delivery App like Instacart appeared first on ReadWrite.
(11)