How to Optimize Multichannel Marketing for 2020
How to Optimize Multichannel Marketing for 2020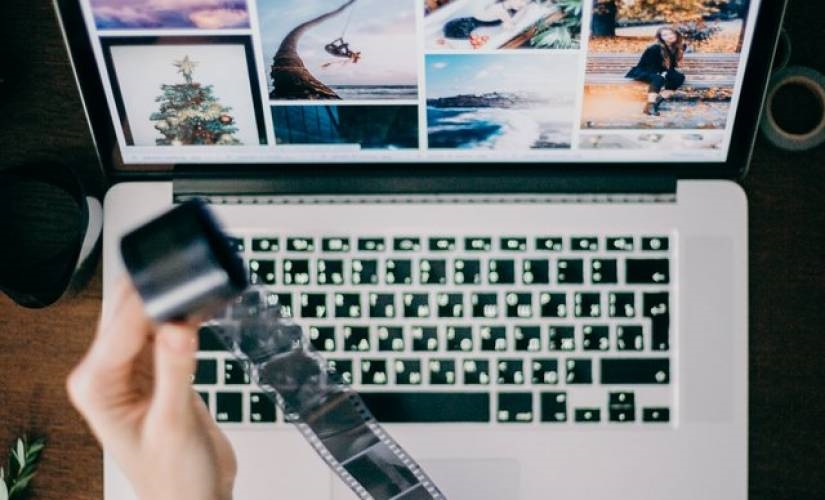 Multichannel marketing remains one of the most purposeful and effective methods to streamline customer interactions. Meeting your business expectations takes an understanding of the key factors that influence one of the most trusted and cohesive methods used in marketing today. Multichannel marketing can help generate revenue through cross-channel communication, including digital commerce, social media, mobile marketing, and the Internet of Things needs a lot of patience to learn and expertise to execute.
The path to achieving business success is fraught with challenges.
Not only does the path of success toss challenges in your path it requires problem-solving skills and a lot of creativity. Understanding advanced techniques related to multichannel marketing is a must for every marketing leader is an understatement.
There is no quick formula to attain the winnings in business. Faulty marketing methodology will benefit neither your brand nor your customers and can also mean a loss of resources. Unless you follow an informed and expert framework, you can end up with gaps in optimization. Always be wary of wasting time and effort on marketing endeavors that aren't as effective as they could be or should be.
According to Gartner's survey, 40% of marketers claimed their top challenge in multichannel marketing is using advanced techniques to reach audiences at the right moments.
What is Multichannel Marketing?
In simple words, the process of utilizing both online and offline channels for marketing communications is called multichannel marketing. Using this method, marketers attempt to reach a wider range of people on various platforms and all possible touchpoints.
Multichannel marketing aims to target and widely engage with your customers, specifically. This is done firstly through data-informed customer personas. Secondly, by a defined timeframe involving development and planning for a foolproof strategy and business result. Last but definitely not least, a team consisting of an experienced talent pool adept in advanced marketing practices.
Every channel including social media, search ads, or in-person demos, is a combined attempt to grow to reach about your product or brand ultimately. Here are some tried and tested methods that can revolutionize your multichannel
marketing strategy in 2020:
1. Balance timing with the right content
To strengthen your team's capabilities, it is important to keep yourself updated with the latest market insights. Leadership skills and in-depth research abilities are one of the foremost qualities required to illustrate a direct impact on bottom-line results.
2. Set a clear goal
Each campaign has an alternate objective. It could be to assemble leads or increment commitment, reconnect past clients, and reconnect clients who have quit, increase downloads or increment in-application buys. Whatever it might be you must have a full understanding of your objectives. This way you can design all aspects of the battle to assist you with meeting them.
Have your objective or objectives plainly at the top of the priority list so you can design each phase of your crusade to best meet them. Keen concentration around your objectives will give you better outcomes.
3. Set your audience
Before you begin developing your campaign, realize who you're interacting with. Use sources, for example, previous campaigns, customer feedback, or demographic information. Utilize client profiles to concentrate on your optimal client, their needs and desires, and the sort of message that interests them. The more focused on the message, the better your reaction will be.
Do a lot of exploration utilizing past battles, client criticism, or segment data to construct any campaign. The more applicable and focused on a message is to a client, the more probable they will get attracted to it. Learn what communication channels and types of content appeal to your clients.
4. Carefully choose channels
A multichannel marketing campaign doesn't mean using every possible channel on the planet. Instead, figure out which combination of channels is best suited to your target audience. Use what you know about their past activity. This will be useful to help you make the best decision. Pick the channels that will give you the best returns. Keep in mind that the newest channels with many buzzes may not be the right way to reach your audience.
5. Consistent Interaction
Remember, your customers don't think in terms of channels; they think about what your message means to them. Therefore, a good multichannel campaign gives your audience a consistent experience across channels. The value you offer them, and your brand voice should remain consistent.
However, this will vary accordingly to some degree, as you can say a whole lot more in an email in comparison to a tweet. But the gist of the message should remain the same. Consistency and seamless transition from channel to channel is vital for carrying out a successful multi-channel campaign.
6. Vary delivery
As mentioned earlier, consistency is important in a multichannel marketing campaign. However, the way you convey it in a 140 character tweet will differ greatly from how you say it on Facebook. But that doesn't mean saying the message the same way in each channel. Each channel has its own particular method of communication. The essence of your message will be the same, but not identical.
7. Measure results
With different factors in play, it is crucial to gauge results cautiously all through the campaign constantly. Activity measurements are the clearest because the connection between the activity and its business result is immediate. Snaps on an inquiry interface prompting buy or snaps in an email prompting a booked arrangement are activity metrics.
Engagement is a sign of enthusiasm for a brand, item, or specific promotion and activity that can't be straightforwardly attached to a business result. This roundabout connection motivates inquiries around how commitment identifies with business. No standard strategy or broadly utilized apparatus is utilized to think about commitment stages, and not all commitments are equivalent.
Learn the benefits of multichannel marketing
1. Reach users who opt-out.
Users frequently choose to opt-out of receiving push notifications. Don't let such a large chunk of users go without any form of communication. Instead, create a multichannel marketing method to ensure these customers are still reached out to.
2. Ensure not looking spammy.
Imagine a user didn't take the action you wanted them to take from a push notification the first time around. Experts say they won't take it when you decide to resend the same push notification, either. Therefore, try using a different channel to say the same thing. This way, it will come across as less spammy and may be more effective.
3. Get more space for content.
Push notifications are great for grabbing a user's attention, but they can't hold a huge amount of content, can they? With the likes of email marketing, you can provide your users with much more rich, tailored content.
Conclusion
Planning a successful multi-channel marketing plan takes time and effort. However, a CRM and marketing automation platform tailored to your specific needs is always a good place to start your marketing strategy. Value engagement, according to where people spend their time — it's where they allocate their attention. Perception can be measured indirectly, often through surveys or social listening.
Another essential thing to keep in mind for marketers is the impact of COVID-19 on popular experiences. This historical event has also led to a redefined approach to brands. The pandemic brought changes in consumer behavior, consumption patterns, social media and e-commerce platforms. This has inevitably been followed by the requirement of brands to position their priorities in digital investments.
Therefore, market leaders need to reconsider branding and product positioning in terms of changing demands. Planning on an all-digital marketing strategy for 2020? Remember this guideline. Ultimate marketing success in 2020 leverages a multichannel approach.
Image Credit: cottonbro; pexels
The post How to Optimize Multichannel Marketing for 2020 appeared first on ReadWrite.
(10)