How Woodbury Common is luring back Chinese shoppers, in spite of travel restrictions
By Danica Lo
It's been three years since international travel restrictions have stemmed the flow of Chinese tourists to the United States, and retail hubs that previously relied heavily on shoppers from China—such as upstate New York outlet center Woodbury Common, which, in 2018, estimated that one-third of its visiting tour groups came from China—are still seeking ways to replace that revenue stream.
Enter Chinese shopping giant Alibaba Group, who this week debuted its Tmall Global partnership with Simon Properties and Shop Premium Outlets: a global, cross-border e-commerce platform that gives Chinese shoppers the opportunity to purchase products directly from Woodbury Common Premium Outlets via livestream.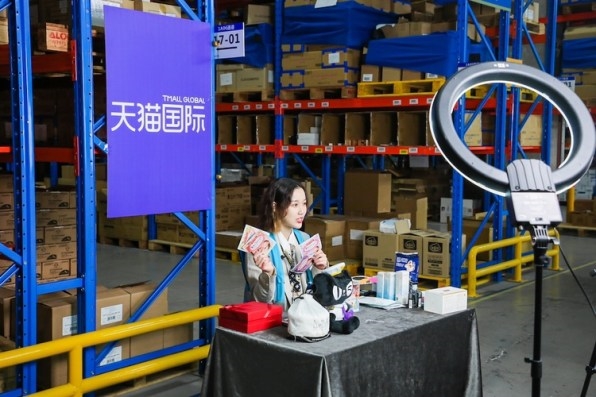 Timed to launch a few weeks ahead of Alibaba's annual 11.11 Global Shopping Festival (aka Singles Day), which posted more than $84.5 billion in sales in 2021 — compare that to Black Friday's $8.9 billion in sales or the $33.9 billion spent in the post-Thanksgiving Cyber Week — the collaboration entails a pop-up studio on-site at Woodbury Common, from which livestreams will showcase a wide variety of products from participating brands. Shoppers will be able to interact with livestream hosts as well as purchase items directly through Taobao Live, the Alibaba Group livestream commerce channel.
China's livestream shopping channels grew to more than $300 billion in annual revenue in 2021, with Alibaba's Taobao Live owning the lion's share,—68.5 percent—of the market. Last year, in the run-up to the company's annual shopping festival, Austin Li, a top livestreamer on the platform, sold $1.9 billion in merchandise—ranging from cosmetics to electronics—during one 12-hour stream.
(13)