I tried every major direct-to-consumer bra company. Here's what I found
By Celine Grouard
"Let's talk about boobs!" is just about one of the best icebreakers I've heard. That's how my fitting with DTC bra company Cuup started, and my search for the best bras began. After spending a few months in quarantine (and, like most people, gaining a few pounds), I became determined over the summer to find the perfect new bra that I could get delivered to my door. I met with multiple sales reps to talk about the fit and functions I needed, and tested multiple styles from Cuup, Lively, Thirdlove, Negative Underwear, and True & Co.
Oprah Winfrey once famously claimed that up to 80% of women are wearing the wrong bra size. If even half as many of us are still having that issue, it's a huge problem. A bra's job is to be supportive, and it should fit snugly to do so. I spent the night before my first online appointment with my measuring tape and Google. Despite being a firm adherent to science over "vibes," I just didn't believe what the measuring tape was telling me. I was surely a 38B, or maybe a 36B (even though the measuring tape was saying 34)? So I did what every woman's done in her life before and guessed my size. It was wrong.
Let me assure you: You should use the formulas that are provided on these sites to figure out your size. If you need more help, each site offers super helpful online consultations with fit specialists (thank you Tania from Cuup and Emily from Lively). Armed with this info, I went on the long journey to finding a perfect new bra. Here's what I discovered.
Best Overall: Cuup
Cuup provided the best experience I had overall in my bra search. Its minimalist styles are fun and sexy without feeling impractical, and the unboxing experience is luxurious: The bras come in a beautiful white box and are so nicely wrapped that they could even make a nice gift. I met with Cuup's lead "fit therapist" over a video call before I ordered, and she helped me figure out my size, suggested styles, and overall made me feel totally at ease with her knowledge. It's no surprise that her picks ended up being some of my favorites of my bra haul.
The Scoop fulfilled every dream my teenage self tried (and failed) to achieve when ordering from the Victoria's Secret catalog—a '90s rite of passage. The unlined bra's fabric feels so luxe, silky, and soft while being just stretchy enough. The cut is sexy, wide, and low-cut. Through a consultation with a fit specialist, I figured out I should wear a sister size in this style: one band size smaller than usual, and one cup size up. It's so comfortable and perfectly snug, it's quickly become my go-to for daily wear.
The Scoop – $68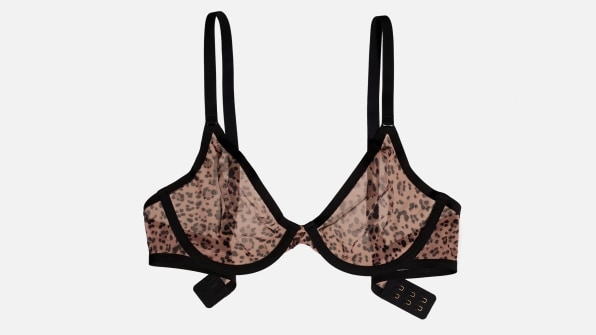 For a more fun option, I also love the Plunge. I'm a firm believer that every woman should have a leopard-print bra, and this one delivers. The mesh is strong yet so soft (like a fantastic pair of pantyhose), which feels so great on. It is unlined and unabashed. The sheer fabric may not be for everyone.
The Plunge – $68
Basics on a budget: Lively
Lively's bras were the most basic styles that I tested, but also the most affordable. If you're on a budget, they'll serve you well, though they don't thrill in the style category. The website also feels noticeably more "junior" than the others here, with younger models in flimsier styles. That said, I also set up a virtual fitting with a Lively rep, and had a great experience figuring out my size. Instead of using measuring tape, she had me pull the brand out from the back of the bra I was wearing, and was able to determine my size based on that—and impressively got the same conclusion as the Cuup rep.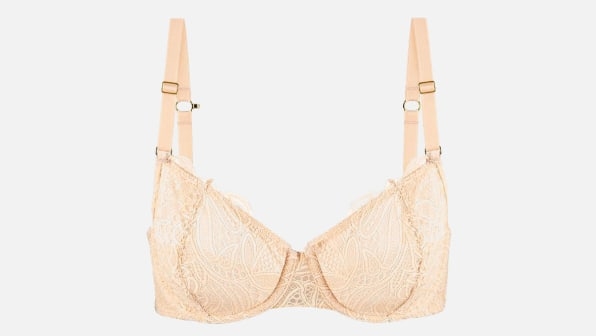 The Unlined Lace Bra provides a little bit more coverage, blending the sensuality of lace with wearability, which makes it feel more sophisticated than its price tag suggests. It's made of nylon and spandex, which makes for a great, close fit, even with the feminine detail. This and other Lively styles have front-adjusting straps to make fitting easier. While it's a clever design detail, I found them distracting when I wore thinner-strapped tanks and the tiny, shiny hardware caught the light. A more low-key but stylish unlined option is the Crochet Lace Bralette; a three-pack saves you $25 while giving you color options.
Lively Lace Bra – $35
Lace Bralette – $35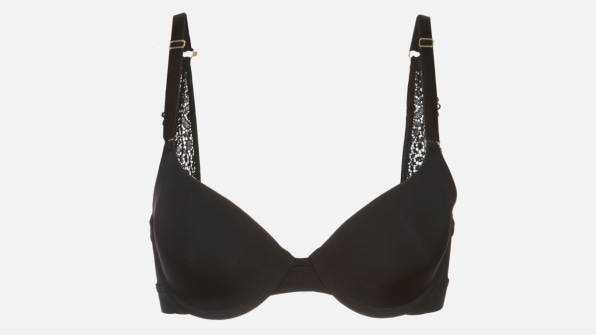 The simple and smooth T-Shirt Bra offers laid-back, everyday support delivered by full and lined coverage and underwire support. The lace detail at the back is a great touch, too. It's not the sexiest of bras, but it's a no-brainer go-to on T-shirt days—which is most of the time right now. It also features a J-hook for extra support and versatility.
T-Shirt Bra – $35
Updated classics: ThirdLove
Of all the brands I tested, Thirdlove seemed to have the largest variety in terms of fits, fabrics, and colorways. Shopping this site provided the assortment of an old-school, in-person bra store, with plunging, push-up, unlined, wireless, and seamless options all readily available in half a dozen colors. Thirdlove's bras are also the best suited for daily wear of all the ones I tried, made of quality fabric you can wash over and over again, but with fun details that update the classic styles.
The Shadow Stripe Uplift Plunge Bra, for example, reveals where the 24/7 Classic Uplift Plunge Bra covers up. Aptly named for its deep V-cut, the bra boasts chevron stripes, which are a great detail, while the sheerness feels playful. There is a small removable pad on the external side for a little lift. I don't know how much of a lift one needs during the pandemic, but it was a nice pick-me-up nonetheless.
Shadow Stripe Uplift Plunge Bra – Price $75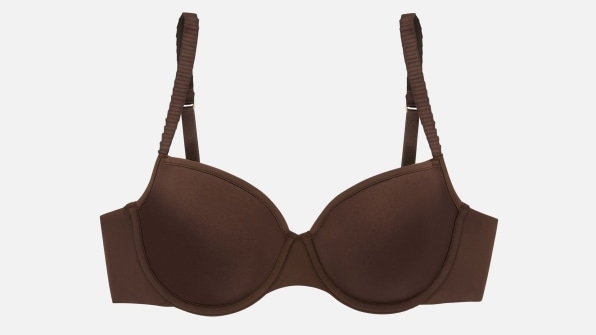 Thirdlove's signature 24/7 Classic T-Shirt Bra is a go-to option for everyday wear, and comes in a lovely palette of colors. The open neckline manages great coverage that can still be worn with a low-cut or scoop neck tee. The accordion straps are stylish but also functional (they're a little snug on me, though I'm hopeful they'll give a couple of millimeters with a little wear). The name is 100% accurate: This is a simple style that I turn to over and over again, seven days a week.
24/7 Classic T-Shirt Bra – $55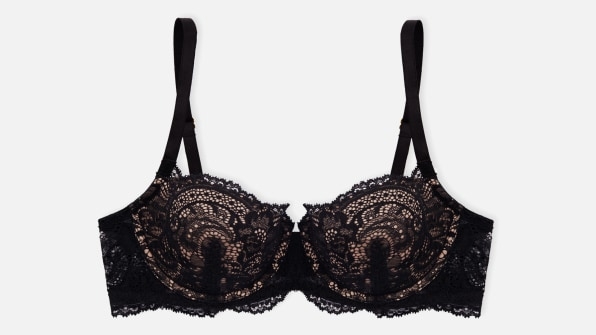 You can also upgrade to a slightly lower-cut lace version with the 24/7 Lace Balconette Bra for a little more wow, with an attractive pattern or a choice of bright colors. There's nothing better than finding a sexy, grown-up option that still delivers on comfort and support.
24/7 Lace Balconette Bra – $65
Über-chic comfort: Negative Underwear
Negative Underwear embraces the chic, neutral color palette and sleek lines of a millennial-focused DTC brand, without sacrificing at all on comfort. Its sporty silhouettes are silky smooth and come in new neutrals like mauve, slate, and peach, as well as classic black and white. The styles are notably more casual than those from some of the other companies here—but in 2020, is anyone really trying to swap comfort for fanciness?
Without an underwire or lining, the Silky Non-Wire Bra by Negative is so comfortable, you can literally forget about it. Despite the almost-not-there comfort, this bra provides great support: It feels almost like a bralette, but with better coverage. The fabric is soft, smooth, and oh so comfy, and the thinner band across the bottom of the bra won't fold into your folds.
The Whipped Bra Top feels like a crop top, and is a great lounging bra. The fabric is thin and soft like an old worn T-shirt. It's awesome. I could live in this style. This feels more like a weekend bra than a workday number—but what's the difference when you're working from home?
Silky Non-Wire Bra – $65
Whipped Bra Top – $60
Most comfortable: True & Co.
True & Co.'s bras are almost stylish in how pared down they are. The solid colors and soft lines of the bras are bolstered by how incredibly comfortable they are.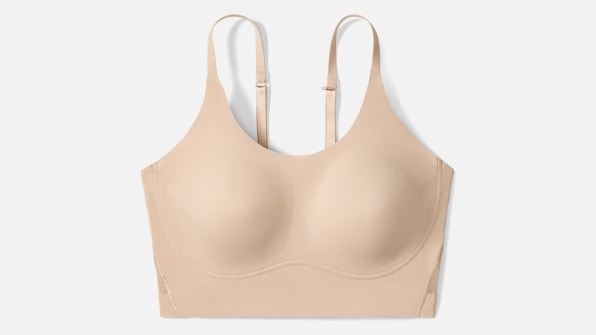 If you're going to try True & Co., the True Body Collection is a must—it's made of cotton modal fabric that is super smooth and lusciously soft. The True Body Lift Mesh Triangle Bra is soft yet so supportive, bolstered by a J-hook that allows you to convert it to a racerback. The mesh back keeps it breathable, even though it provides full coverage. This bra is versatile and practical, with enough support so you can be active without feeling restricted. (If you can catch a break, it works just as well for being relaxed, too.)
True Body Lift Mesh Triangle Bra – $64
The True Body Lift Scoop Neck Bra is another of True & Co.'s ultra-comfortable bras, with wide straps that offer extra support. There is a lot of coverage here that disappears seamlessly under a T-shirt, but be warned that the wide straps are not camisole-friendly. Both styles feel like snug crop tops, but with more support. And, the extra-small to extra-large sizing makes it easy to find the right fit. The padding is removable, so you can choose what you need depending on the day or outfit. The collection is full of variations on a theme, with different necklines, lengths, and back. So if the scoop neck featured here is not your favorite, fear not: There are lots of other options.
True Body Lift Scoop Neck – $58
(23)