I Want That! My Top 5 Picks From CES For Ideas That Matter To #Myconnectedlife
I Want That! My Top 5 Picks From CES For Ideas That Matter To #Myconnectedlife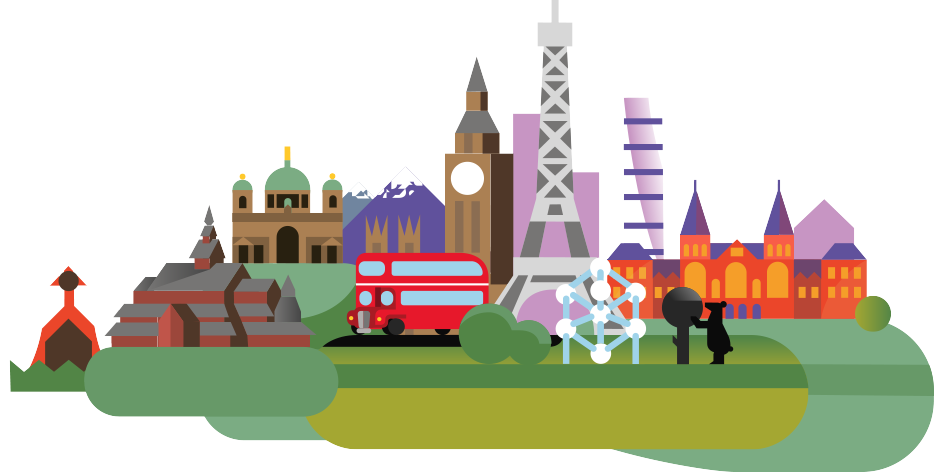 New year, new stuff I just have to have. The desert sun is setting on another Consumer Electronics Show (CES) in Las Vegas. Attendees like me have been fortunate to see scores of products launched at CES each year, and 2020 is no exception.
Whenever I walk the show floor at CES, I'm wearing two hats. My first hat is the one that everyone sees. I'm the North American president of Digitas, the Connected Marketing Agency, where I help re-imagine connected experiences for brands.
The other hat is one that is rarely shown to the masses — the COO of my household. Our "talent roster" includes two full-time working parents, two busy teenagers, and two high-energy pups. I have many roles within these operations— Wife, Mom, and General Contractor come to mind immediately. I am also a "sandwich generation" daughter who has sole responsibility for my mom's care.
Certainly, this situation is not exclusive to me. But when I am asked to think about connections that brands make with their consumers, I often look for companies and products that appreciate the balancing act that I manage each day.
Anyone who attends CES has their own "I WANT THAT!" list. This year, my list is centered around products and brands that can authentically connect the two dimensions of my life together, making it more productive, more rewarding, and on a good day, even more fun.
Here are some of the items that have made it on my I WANT THAT! list (I'll call it #MyConnectedLife list):
#1 I can't even (deal with you right now)… without a good night's sleep.

At last year's CES, I saw (and subsequently purchased) a Sleep Number 360 smart bed. The kind that moves on both sides, records my deep sleep, even has a foot warmer. Maybe not great for my marriage, but I wake up more refreshed than ever. This year, they introduced something that could also help me get my temperature right, the upgraded Sleep Number Climate360™ smart bed. It uses advanced temperature technology to create a personalized and responsive microclimate. I was also intrigued by a new nightstand accessory called Restore from Hatch. It uses "cognitive behavioral science to find routines that lead to better sleep." This is the year I commit to no screens before sleep.
#2 My dogs are (this) girl's best friend.

Every weekend, I go trail running with our dogs, off-leash. But after our second Viszla (a breed of sleek sporting dogs who love to run and need lots of exercise) had a life-saving surgery to remove a sock he had ingested, his navigational awareness hasn't been the same, and he's had to stay home. We use the GPS-enabled Fi Smart Dog Collar that gives us peace of mind in our yard in case he were to run off and get lost (it also tracks his daily fitness and steps, and ranks him against other dogs, much to our amusement). But I discovered at CES the SpotOn Virtual Smart FenceTM, which promises to get him back on the trail with me with the help of satellite technology, a new collar, and some proper training.
#3 The family that competes together, stays together.

My family can't get enough of the escape room concept games. They are fun, challenging for the mind, require teamwork, and perhaps most importantly they are time-bound – meaning my kids know when there is an end to the forced family fun. We play them at venues where you book a one-hour escape event, we've bought the one-and-done board games, and have even found an Alexa Skill that allows you to play at home (spoiler: it's awful). So, because a PlayStation VR set showed up at our house for Christmas, I went in search of recommendations for the best escape game to play on it. The friendly people at the PSVR booth eagerly let me play games like Red Matter and I Expect you to Die. I'm hooked – and still alive.
#4 Creeping is caring

. Because I'm on the road so often, looking after my aging mom gets tricky. I learned about Caregiver Smart Solutions, whose goal is to enable your loved ones to live independently longer. It uses sensors placed throughout the home, paired with AI and machine learning, to track and learn an individual's living patterns and sense changes in behavior that could be cause for concern. I'd sleep a lot better knowing she's sleeping (not too much, or too little), and staying active. See #1.
#5 Here's hoping my future trips to and from CES get an upgrade. DELTA AIR LINES headlined the conference this year with a vision for the future of travel. They showcased technology that allows multiple customers to see personalized content tailored to their travel journeys on terminal digital screens—at the exact same time and in their preferred language. They also unveiled the transformation of their "Fly Delta" app that streamlines day-of-travel from managing security queues to booking Lyft rides. (DISCLOSURE: DELTA is a Digitas client, and we partnered with them to help bring the future of travel to CES 2020.)
My "I Want THAT!" list will of course differ from yours. I am eager to hear what others think, and what you've seen that you'd suggest become a part of #MyConnectedLife.
(3)